Chang'e 5 team nabs big science award
Share - WeChat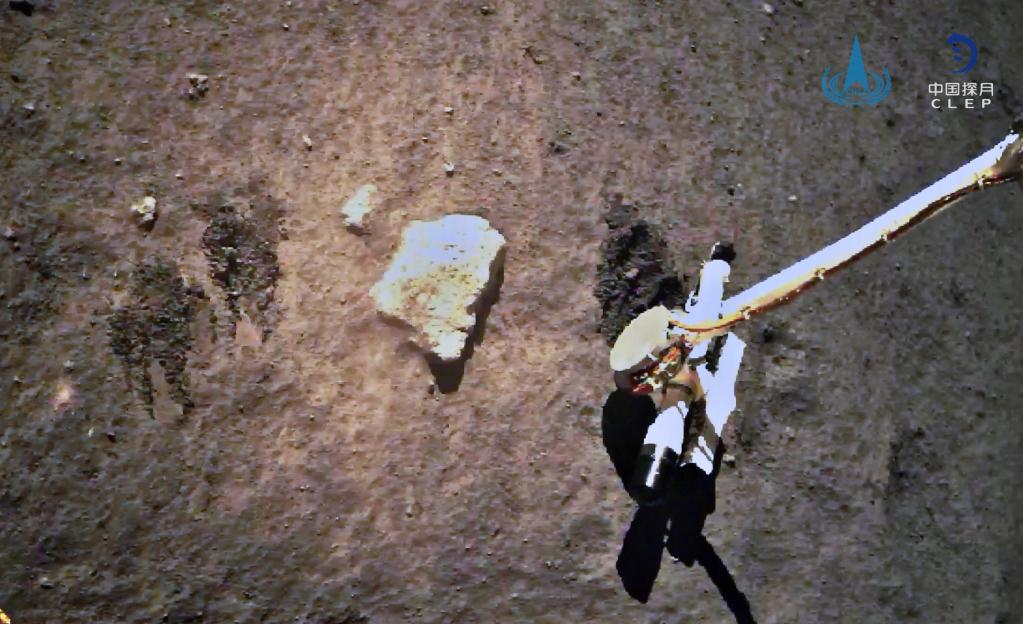 A group of planners, scientists and engineers in charge of China's Chang'e 5 robotic lunar mission have been given the highest team award from the International Academy of Astronautics.
At the academy's annual conference on Sunday in Baku, capital of Azerbaijan, the Chinese team was conferred the 2023 Laurels for Team Achievement Award.
As the academy's highest team distinction, the Laurels for Team Achievement Award recognizes extraordinary performance and achievement by a team of scientists, engineers and managers in the field of astronautics to foster its peaceful and international use, according to the Paris-headquartered academy.
On the award's certificate given to the Chinese team, the academy wrote that during the 23-day mission, the Chang'e-5 team successfully completed a complex mission including rocket launching, lunar-Earth transfer, lunar sampling, lunar surface takeoff, rendezvous and docking, sample transfer, skip re-entry and other processes, and obtained two types of lunar samples. It noted the Chinese team has made outstanding contributions to mankind's lunar and deep-space exploration.
Hu Hao, chief designer of the Chang'e 5 mission and a senior planner at the China National Space Administration, said at the award-issuance ceremony that he hopes more scientists and engineers from the international space community could take part in China's lunar exploration projects.
He said the samples retrieved by the Chang'e 5 probe will soon be open to foreign researchers.
In a statement published on Monday, the China National Space Administration said Chang'e 5 represented the nation's self-reliance in science and technology and has laid a solid foundation for the country's robotic lunar research station and manned missions to the moon.
One of the world's most notable space activities in 2020, the Chang'e 5 robotic mission was launched in November 2020. It was China's first lunar sample-return mission and one of its most sophisticated and challenging space endeavors. The landmark mission returned 1,731 grams of rocks and soil to Earth on Dec 17, 2020, presenting the first lunar substances obtained since the Apollo era.
Before Chang'e 5, China had deployed two landing craft and two rovers on the moon. Landing on the moon in January 2019, the Yutu 2 of the Chang'e 4 mission is still operating and continues to send back data and images, remaining the longest-working lunar rover of all times.