Xi pays tribute to national heroes on Martyrs' Day
Share - WeChat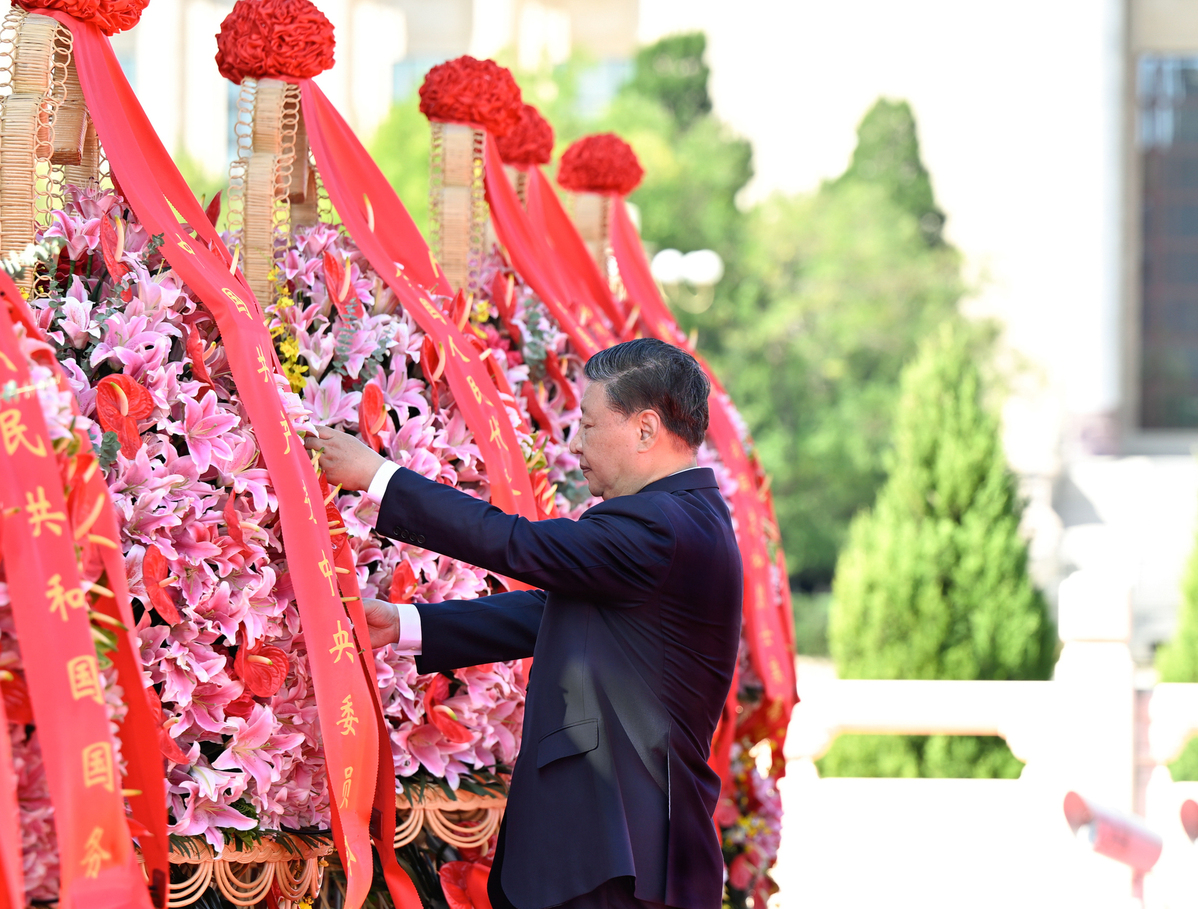 Xi Jinping and other leaders of the Communist Party of China (CPC) and the state attended a ceremony on Saturday morning in Tian'anmen Square in Beijing to present flower baskets to fallen national heroes.
The event was held to mark China's 10th Martyrs' Day, a day ahead of its National Day.
The other leaders included Li Qiang, Zhao Leji, Wang Huning, Cai Qi, Ding Xuexiang, Li Xi and Han Zheng. They were joined by representatives from all walks of life at the ceremony.
At 10 am, all participants sang the national anthem, and then paid a silent tribute to the martyrs who had sacrificed their lives to the liberation of the Chinese people and the development of the People's Republic of China.