Asian Games lit up by lanterns on Mid-Autumn Festival
Share - WeChat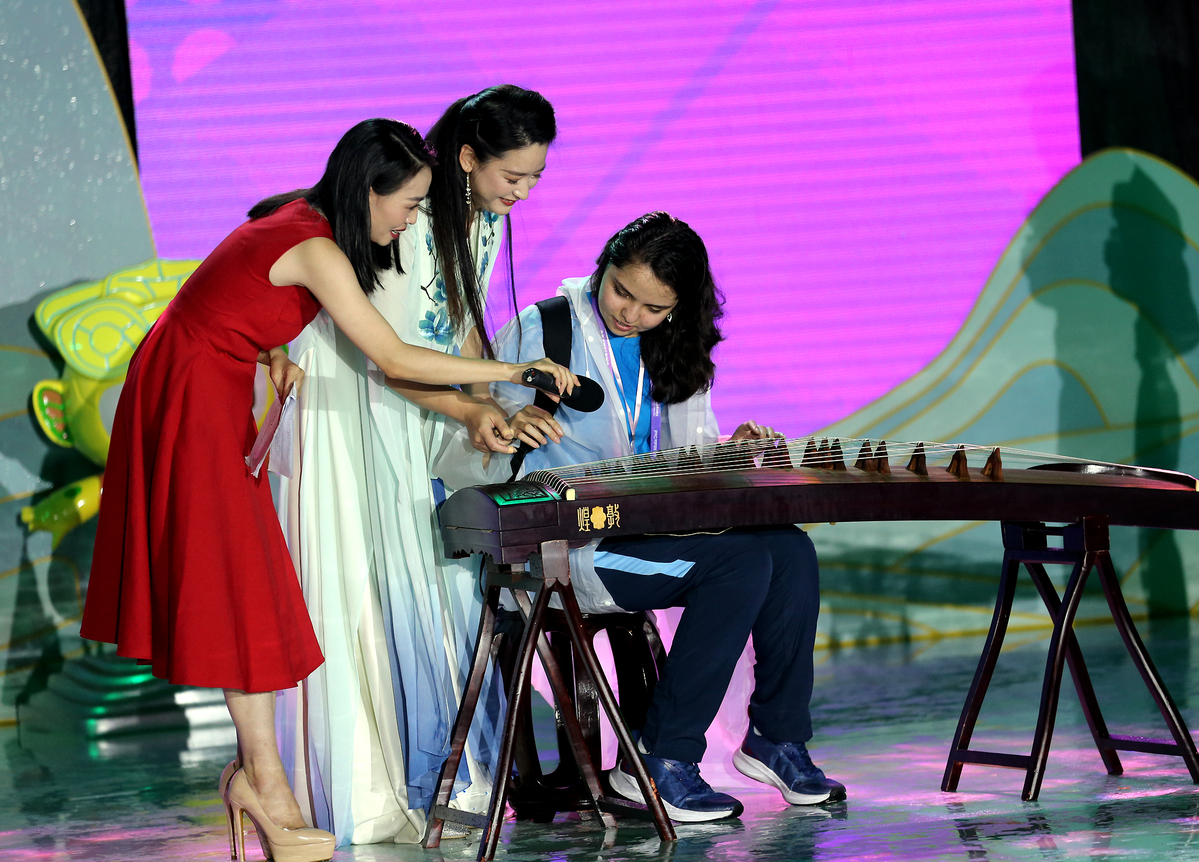 HANGZHOU -- After a busy day filled with interviews taking and stories writing at the Hangzhou Asian Games, journalists were pleasantly surprised back to the media village on Friday. They discovered a rabbit-shaped lantern, a paper moon cradling a bunny, and a note wishing them a Happy Mid-Autumn Festival in their rooms.
"Here, around 3,000 journalists from different countries and regions, who left their homes to cover the Asiad, reside. On this special occasion, we would like to express our gratitude and extend warm festival wishes," said 23-year-old volunteer Yang Tiantian, who works at the reception of the No. 7 building, accommodating approximately 70 to 80 journalists. Alongside her, the 23 volunteers in the building crafted the lanterns and moons themselves, starting in mid-August when they found the time.
The Mid-Autumn Festival, traditionally celebrated on the 15th day of the eighth lunar month, is a time for family reunions in China and some other Asian nations. "Lighting lanterns and worshipping the moon are both folk customs for this festival. We hope our guests can feel at home," shared the cheerful Yang, pointing at the colorful painting on a bulletin board next to the reception, featuring bunnies, the Chinese moon goddess Chang'e, and Asiad mascot Congcong welcoming the guests.