Equal music
Share - WeChat In the first of an essay series celebrating K-pop culture in Hong Kong, Faye Bradley examines how the music genre stacks up against its local counterpart Cantopop and infers that each has its own distinct place in the hearts of the city's music lovers.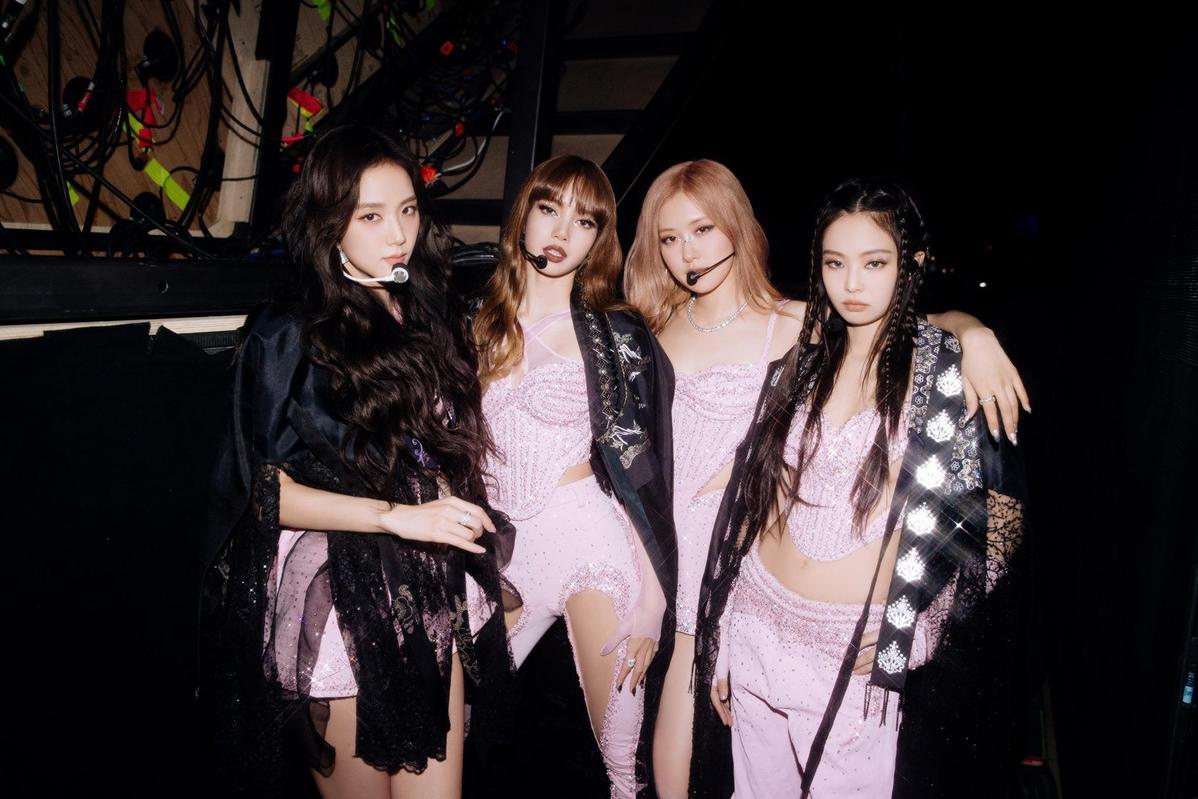 Blackpink's Hong Kong concert this January was sold out in just two hours. Resale tickets were going for as high as HK$25,000 ($3,200) apiece. While Blackpink is by common consensus the biggest of all K-pop girl bands, BTS, BigBang, Exo and Girls' Generation are known to have inspired similar frenzy among Hong Kong's K-pop fans.
However, in Hong Kong, K-pop has some serious competition from Cantopop, especially since the arrival of Mirror. The 12-member boy band, made up entirely of homegrown talents, burst onto the Hong Kong music scene in 2018 and continues to rule the local charts.
Between them, Mirror's Keung To and Anson Lo have been dominating the top 10 spots on Spotify's "Daily Chart - Hong Kong" for the last few months, with To alone claiming spots 1, 2, 4, 5, and 6. Lo is at Nos 7 and 9, while fellow Mirror member Ian Chan ranks 10th.
However, K-pop artists are not that far behind either. Jung Kook of the South Korean phenomenon BTS is at No 3, while rookie K-pop group NewJeans ranks No 16. Other K-pop stars such as BTS' V and (G)I-DLE also figure in the top 50, as do non-Mirror Cantopop artists MC, Dear Jane and Terence Lam.
While Hong Kong audiences seem equally devoted to K-pop and Cantopop, there were phases when the scales were tipped in favor of one or the other.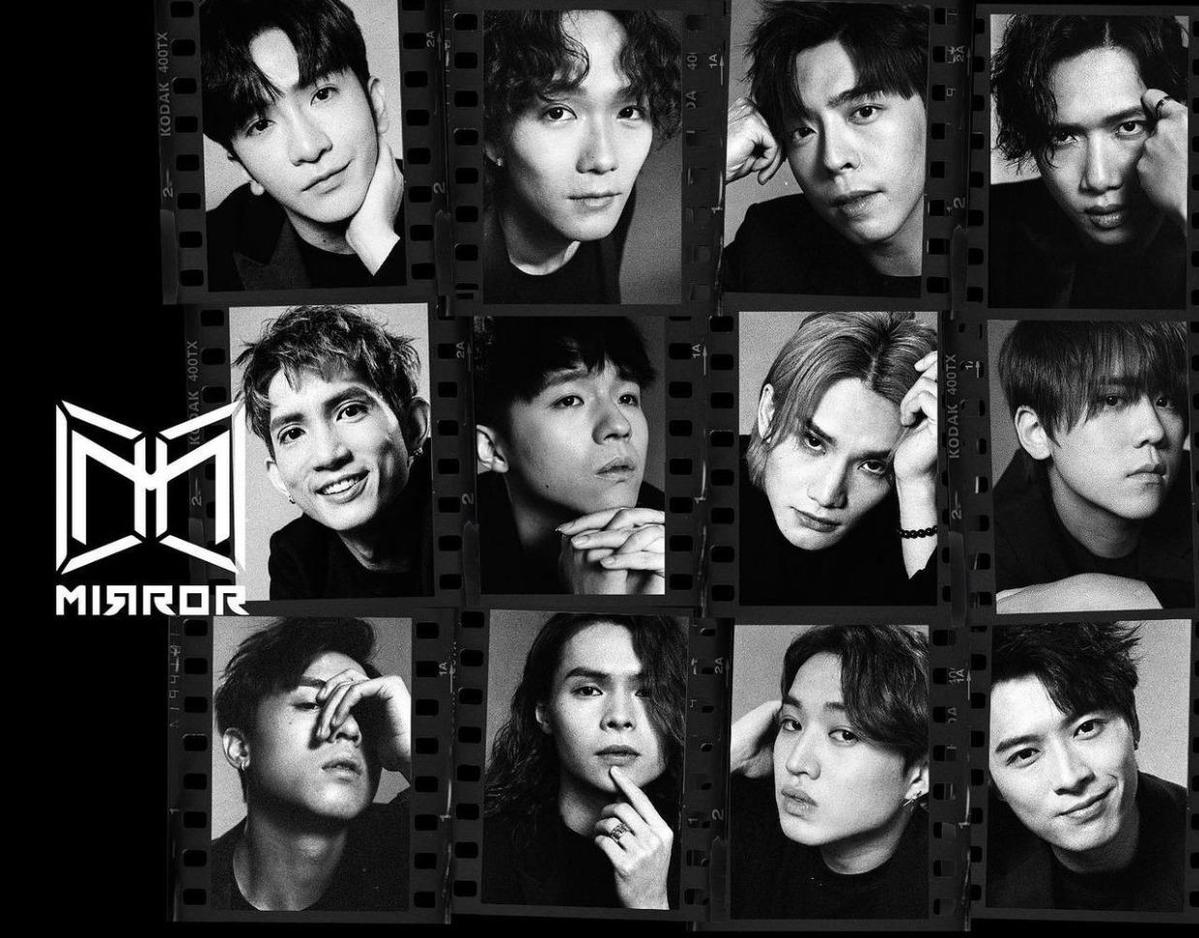 The highs and the lows
K-pop's stock in Hong Kong rose noticeably around the early 2000s, with the city giving the genre its first superfans outside South Korea. Songs like Nobody by Wonder Girls, Sorry Sorry by Super Junior and Gee by Girls' Generation count among the early favorites of Hong Kong listeners. The upbeat songs with their great hooks and simple lyrics, plus the impressive vocal and dancing talents of the band members, proved to be a winning combo.
Andes Yue, a radio DJ and TV presenter for Hong Kong Commercial Broadcasting Co Ltd, says that the catchy tunes of those hit numbers might be responsible for starting the K-pop craze in Hong Kong.
"Even people who did not speak Korean would sing along with K-pop singers," Lee Young-ho, director of the Korean Cultural Center in Hong Kong (KCCHK), points out.
Today, with groups like BTS and Blackpink continuing the trend, K-pop hits can be heard at restaurants, stores and gyms around Hong Kong. YouTube videos released by Chocomint HK, a K-pop cover dance group, went viral last year.
The annual Mnet Asian Music Awards ceremony - a major K-pop awards show - was held in the city for seven consecutive years, up until 2018.
Cantopop was king until K-pop arrived on the scene. Following the emergence of the genre in the 1970s, Danny Chan, Alan Tam, Leslie Cheung and Anita Mui took it to new heights. The '80s and early '90s are regarded as Cantopop's golden age. By the 2000s, however, Hong Kong had wider exposure to music from different corners of the world, thanks to the digital revolution. As people's tastes in music got increasingly global, Cantopop's star began to lose some of its shine. Then, in 2003, the untimely deaths of idols Cheung and Mui cast a dark shadow over the Cantopop industry.
"It's widely agreed that Cantopop started declining in the new millennium, with the scene gradually taken over by Mandapop," says Stephen Chu Yiu-wai, director of Hong Kong Studies at the University of Hong Kong (HKU). "The surge in K-pop dealt a further blow."
Super Junior was voted as the K-pop band Hong Kong people most wanted to watch in an online survey conducted by KCCHK last year. Thousands of masked-up fans turned up at the band's Hong Kong concert in November 2022, undeterred by the COVID-19 restrictions.
Lee feels it's remarkable for a K-pop band to have built a loyal fan base outside of its home country. "It's impressive that Super Junior has maintained its popularity in Hong Kong, given the rapidly changing K-pop trends," he says.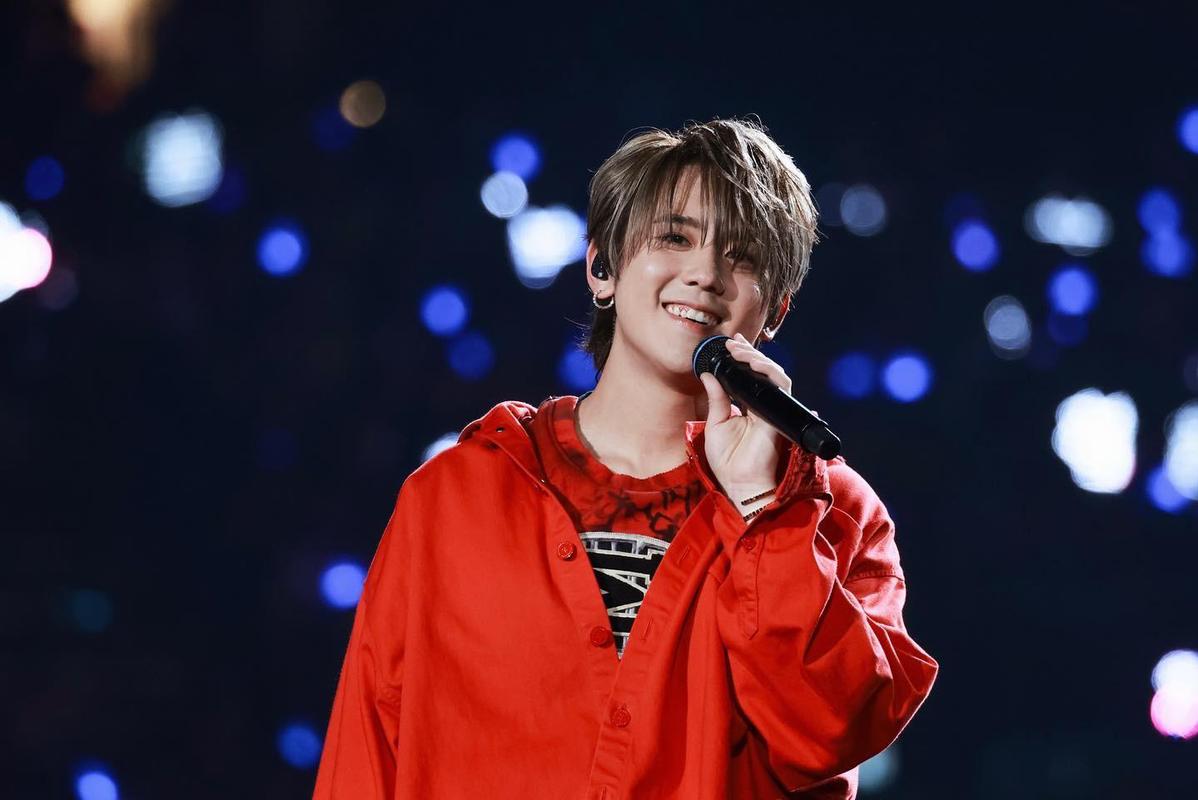 Cantopop 2.0
Since winning the ViuTV reality contest Good Night Show - King Maker five years ago, Mirror has cemented its position as Hong Kong's new Cantopop royalty. Many of the band members have landed massive endorsements with luxury brands.
Yue says that COVID-19 might have indirectly helped grow the band's local following. Before the pandemic, his program would feature mostly overseas acts doing gigs in Hong Kong. However, for almost three years since 2020, the travel restrictions brought on by the pandemic virtually ruled out overseas travel for music concerts, prompting him to start promoting local acts instead. Mirror was an obvious choice.
According to data from the popular streaming platform KKBox, Hong Kong users spent 25 percent more time streaming Cantopop in 2021 than they did in 2020. Eight out of the 10 most-played songs in 2021 were by Mirror or artists from the band.
Cantopop's resurgence can also be credited to a new inclusive attitude on the part of the audience. While there are seasoned listeners who hold Mirror responsible for diluting the genre's distinctive features, HKU's Chu commends the band's success with widening the scope of Cantopop. "If their popularity inspires more fans to listen to different kinds of Cantopop, it suggests that the music industry is growing, and in that case we can indeed call it a resurgence," he says. "However, my understanding is that the long-term development of the Cantopop industry cannot depend only on a few bands or artists."
Edwin Li, assistant professor of musicology at the Chinese University of Hong Kong, notes that Cantopop songwriters of today come with a broader outlook than before. A newly released song often sparks off discussions on social media, and the themes range from feminism to post-genre music. "The resurgence of Cantopop has to do with a sense of belonging in Hong Kong and the wider world at the same time," asserts the professor.
Apples and oranges
While Mirror singers continue to rule the airwaves in Hong Kong, K-pop remains on top of the global charts, with few Cantopop artists in sight.
"Hong Kong people often forget that Cantopop is an art because they lack distance from it," says Li. "Cantopop carries with it a distinct value of everydayness - in the form of slang, jokes and identity - that derives from local people's active participation in the art, consciously and unconsciously."
He cites a food metaphor to highlight the fundamental difference between the two music genres. "K-pop is a Michelin-starred, multicourse meal: The music, videos and choreography are all carefully crafted and fantastically presented, and its success is also partly tied to the internationalization of multiple Korean drama series," Li explains. In comparison, Cantopop, he says, is like "a bowl of homemade soup ... nothing particularly fancy, but it grounds its listeners in a place they call home".
At the end of the day, Cantopop mainly caters to those with roots in Hong Kong, while K-pop has a more universal appeal. This is reflected in the social-media following enjoyed by artists of both genres. Blackpink's Lisa is the second-most-followed Asian musician on Instagram, with 97.8 million followers. Her bandmate Jennie is the only other K-pop idol among the top 50 most-followed Instagram accounts in the world, with 81.5 million followers.
When it comes to Hong Kong's Cantopop stars, the most followed artist is Mirror's Lo, with 1.3 million followers. By comparison, Shanghai-born pop star GEM, who has a pan-Chinese fan base, has 7.3 million - which is still less than 10 percent of the numbers that Blackpink's most-popular members command.
Then there are others with a foot in each camp. Beginning as part of the K-pop boy band Got7, Hong Kong-born Jackson Wang launched a solo career in 2017. Wang's Instagram follower tally currently stands at 33 million. Born in Hong Kong and raised in Macao, Alexander Lee kick-started his career with South Korean boy band U-KISS. He was subsequently "kicked out" of the band, ostensibly for not being popular enough, despite having nearly 245,000 followers on Instagram. Elkie Chong Ting-yan, who grew up in Hong Kong's suburban district Tai Po, was part of Cube Entertainment's girl band CLC from 2016-21.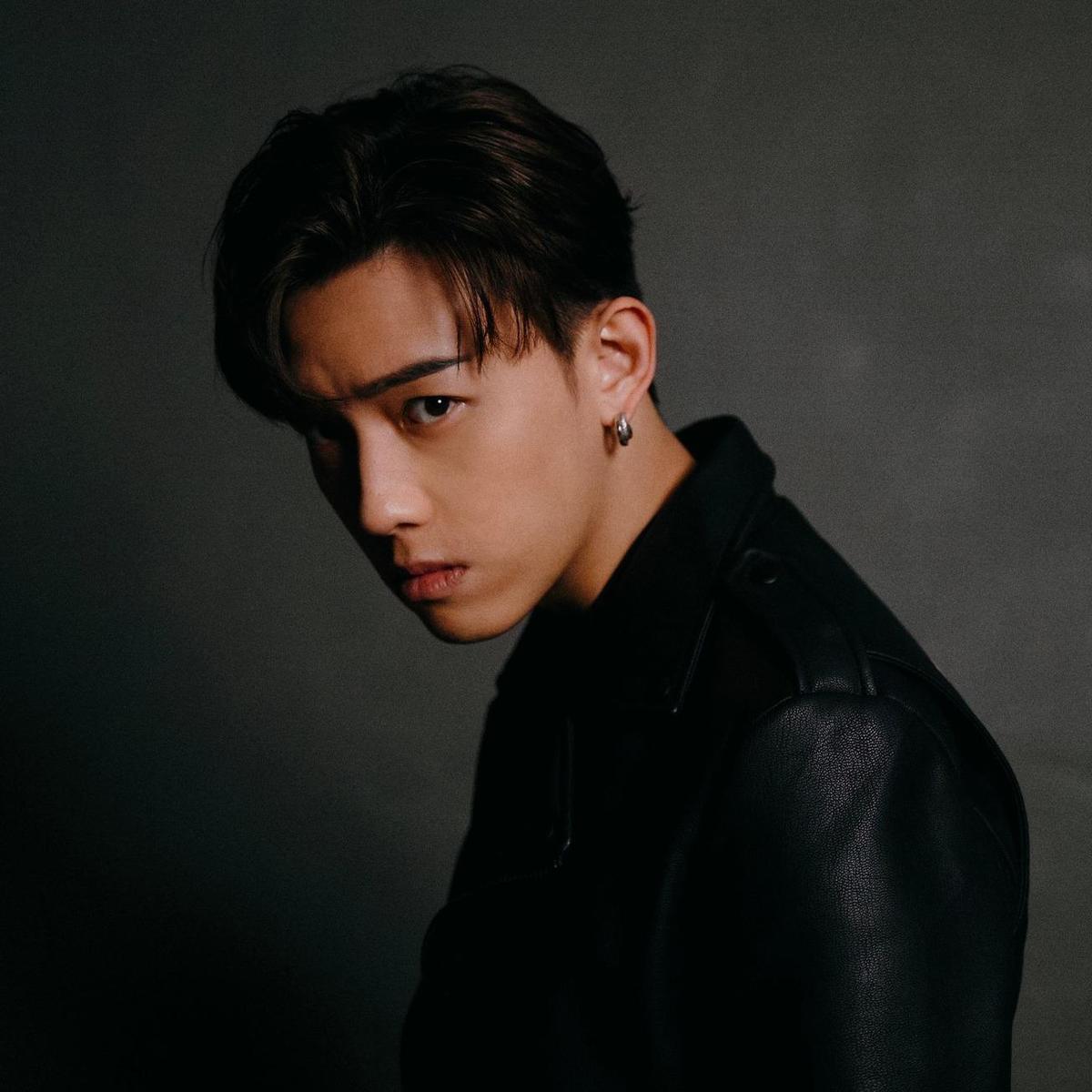 Sounds of home
Hong Kong's Cantopop star fan clubs are doing their bit to promote the genre. Examples include the MC Cheung Official Fan Club and Marf Yau Fan Club.
"In Hong Kong, Cantopop singers mostly start doing gigs as a hobby, or part-time work," says Jen Yee, an administrator of the MC Cheung Official Fan Club. Fans play a huge role in turning a rank amateur into an established professional, with a little help from the club, which hosts and supports themed restaurant events and distributes free souvenirs to promote artists. Members make it a point to attend the promoted singer's commercial events.
"We love Cantopop for its adaptability and familiarity," says a spokesperson for Yau's fan club. "While Cantopop is hugely influenced by music genres all over the world, it maintains its own personality." Recently, her fans invited Hong Kong graffiti artist Uncle AWS to design a mural in Sheung Wan in honor of Yau's 21st birthday.
Evidently, K-pop and Cantopop occupy their own separate niches in the hearts of Hong Kong's music lovers. "Although Cantopop's influence has diminished and it may have been eclipsed by K-pop, it's still the music genre that offers Hong Kong fans the most empathetic access to their intimate feelings," says CUHK academic Chu. Apart from the fact that the lyrics are written in his native language, he also loves the genre for its adaptability. "With Cantopop, composers, lyricists and singers are able to hybridize different musical, literary and cultural elements into a highly creative, distinct musical genre."
Yue concurs: "I don't think Korean pop music has replaced its Hong Kong counterpart, although over the past 10 years, many Hong Kong people have been listening to the former."
The DJ feels the South Korean government's long-term investment in "making movies, TV series and songs to attract audiences and music fans from different parts of the world" might have something to do with it.
"I believe that K-pop and Cantopop cannot be compared one to one, as it's a matter of personal taste," says KCCHK's Lee. "I'm excited to see how both genres continue to develop over the next 10 years."