Beijing police intensify efforts against fraud
Share - WeChat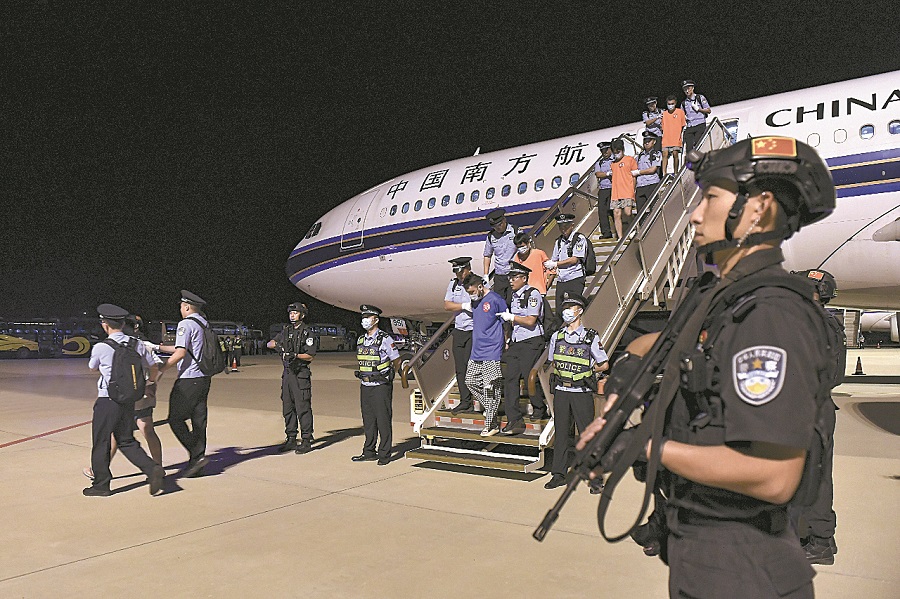 Beijing police have solved more than 4,500 cases of fraud since the end of June, with intensified efforts in fighting cross-border scams, the municipal public security authority said on Wednesday.
On June 25, a campaign against public security disorders was launched across the city, aiming to combat offenses mostly complained against among residents, such as fraud, gambling and theft, according to the Beijing Public Security Bureau.
Telecom and online scams were major targets during the campaign. Considering a number of scam groups were set up overseas, the city's police made more efforts in the investigations on cross-border cases, the bureau said.
Among those cases,132 people suspected of participating in fraudulent activities were brought back to Beijing from Indonesia for further investigation, thanks to the law enforcement cooperation of the two countries, it added.
While strengthening the fight against fraud, police citywide have also busted eight groups of scalpers who used software to steal admission tickets for scenic spots and then resell them at a higher price during the campaign, also the capture of over 250 people suspected of stealing electric bicycles and batteries, the bureau said.