Franco-Chinese Month of Environment promotes a different life
Share - WeChat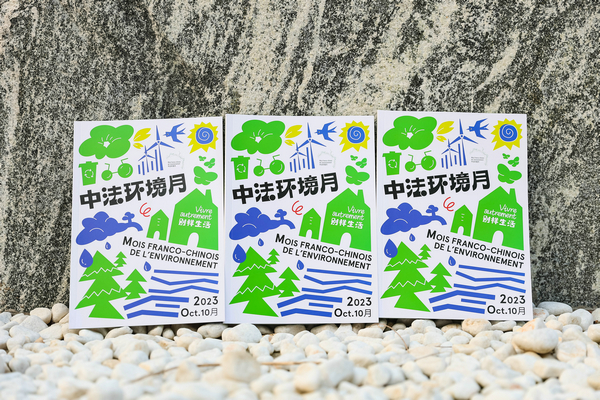 The Franco-Chinese Month of Environment, now in its 10th year in China, kicked off with an opening ceremony held at the Choi Center Cloud House in Beijing on Sept 26, as the autumn weather embraced the surroundings.
Organized by the French embassy in China, this month-long project revolves around the theme of "Vivre autrement" (a different life).
It aims to engage the public through a series of cultural events including exhibitions, film screenings, seminars, and forums centered on living a plastic-free life, addressing climate change, and combatting waste trafficking. These events will take place in over 30 cities across China.