Bullet train slashes travel times in Guangdong
Share - WeChat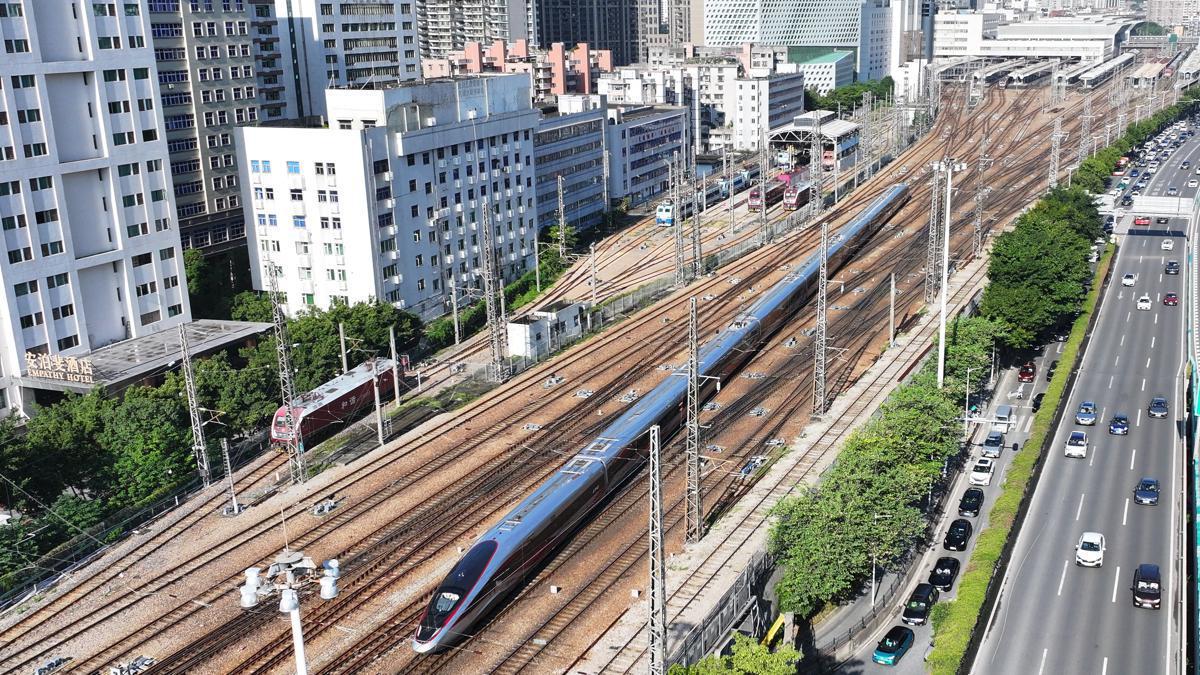 A high-speed train departed from Guangzhou, capital of Guangdong province, on Tuesday morning, heading eastward for the coastal city of Shanwei, marking the official opening of a new railway between the province's eastern area and the Guangdong-Hong Kong-Macao Greater Bay Area.
The Guangzhou-Shanwei High-speed Railway, part of the high-speed railway network in China's southeastern coastal area, will also connect several railway lines to Fujian and Zhejiang provinces.
The line, with eight stations, will play a significant role in promoting economic and social integration between the Pearl River Delta and Yangtze River Delta regions, the country's two economic powerhouses, according to the railway operators.
The line is designed to operate at a speed of 350 kilometers per hour, helping reduce travel time between Guangzhou and Shanwei from the current 140 minutes to around 70 minutes, according to China Railway Guangzhou Group.
"The opening of the high-speed railway will help promote the transferring of industries from the core area of the Pearl River Delta to cities along the railway line, accelerating the improvement of the industrial shortcomings in the area," said Jin Yibing, a high-speed railway economic researcher and associate professor at the Guangdong Railway Party School.
As the types of industries taken over by cities along the high-speed railway increase, the economic chain and impact of the high-speed railway will gradually become apparent, according to Jin.
After the opening of the railway, Huizhou and Shanwei, among other cities along the line, are expected to become popular tourist destinations and attract a large number of visitors, Jin said.
"A large number of passengers will be recorded for the railway as it will soon enter the transportation peak during the Mid-Autumn Festival and National Day holidays," Jin said.
Coastal cities, known for their livability, tourism and business opportunities, will play a significant role during this year's Mid-Autumn Festival and National Day holidays, which begins Friday, according to Jin.
Along the line, four new stations have been built in Huizhou, which has a population of more than 6 million people, making the city in the eastern part of Guangdong a major destination in the province's railway network.