Sustainable transport supported in initiative
Share - WeChat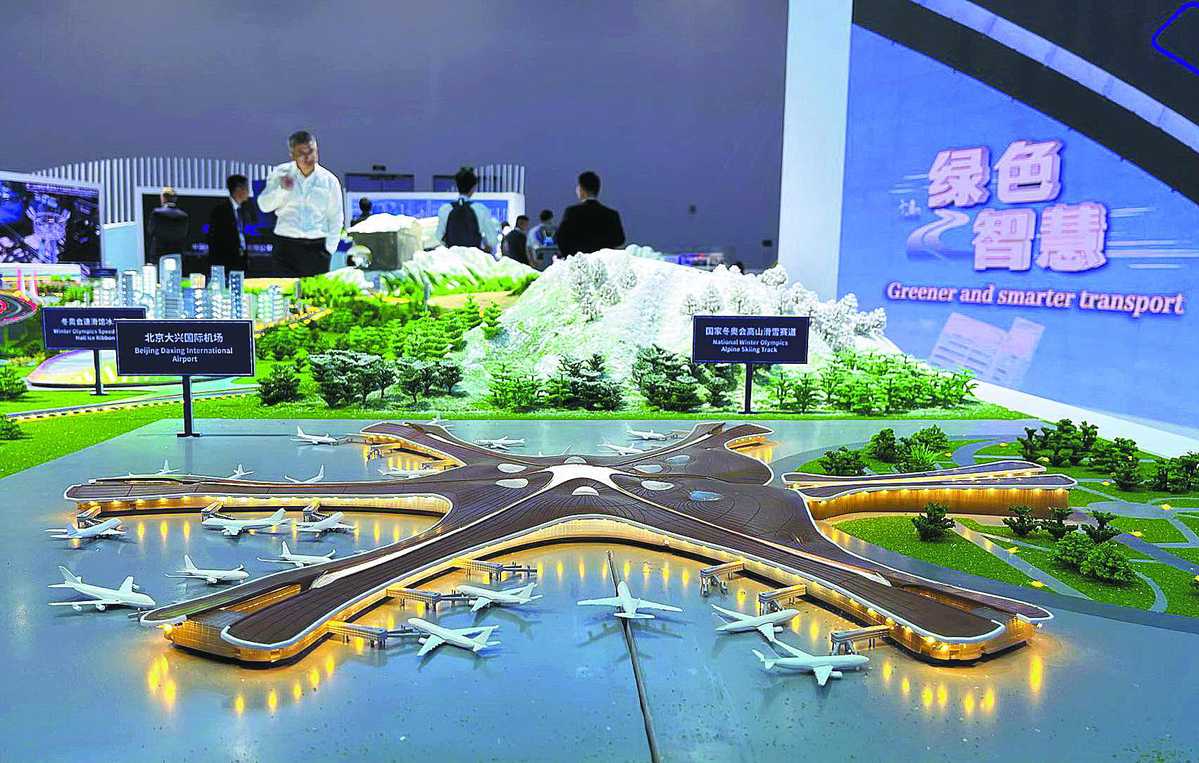 The Beijing Initiative on Global Transportation Cooperation and Communication has been supported by 25 countries and international organizations, calling for joint efforts by the international community to build a safe, convenient, efficient, green and economically sustainable transportation system.
The initiative, also known as the "Joint Action Initiative by Transportation Ministers at Global Sustainable Transport Forum (2023)", is one of the major outcomes from the Global Sustainable Transport Forum, which concluded on Tuesday in Beijing.
"The initiative reiterated the importance of sustainable transport development for global economic growth and the improvement of people's livelihoods," Wang Xingxing, deputy director of the international department of the Ministry of Transport, said at a news conference on Tuesday.
"It also endorses the regular organization of the Global Sustainable Transport Forum and builds it into an important international ministerial forum to enhance global transportation cooperation."
A global sustainable transport innovation alliance was set up during the summit. A total of 42 companies and organizations from China and abroad have agreed to join the alliance as founding members, covering fields such as road, water transport, railway, civil aviation and postal service.
The sustainable transportation development report from last year was also released in Chinese and English during the event, introducing the latest developments of the country's practice in promoting sustainable transportation.
China signed a number of documents with international organizations and foreign countries, such as the United Nations Department of Economic and Social Affairs, Serbia, Mongolia, Saudi Arabia and Singapore.
The documents were to strengthen exchanges and cooperation, as well as enhance science and technology innovation cooperation.
Meanwhile, the 15th International Exhibition on Transport Technology and Equipment is being held from Monday to Wednesday, showcasing the latest advancements in transportation technology.
On Tuesday, many visitors stopped at the booth of China Communications Construction, a State-owned multinational engineering and construction company. Models of ultra large infrastructure projects built by the company were on display, including the Lekki Deep Sea Port in Nigeria, the Shanghai Yangshan Deep Water Port, the Shenzhen-Zhongshan Bridge, Beijing Daxing International Airport and Tiankun, a self-propelled cutter suction dredger.
"The company has carried out projects in 157 countries and regions, including the Mombasa-Nairobi Standard Gauge Railway in Kenya and the Hong Kong-Zhuhai-Macao Bridge," said Wang Tongzhou, president of the company.