Haydn opera premiere brings moon down to earth
Share - WeChat Il mondo della luna (The World of the Moon), an opera in three acts composed by Franz Joseph Haydn, had its Chinese premiere as part of the ongoing Beijing Music Festival on Sept 23 and 24, at the Dahua City Center for the Performing Arts.
Conducted by Yu Ji, it was performed by the China Youth Symphony Orchestra, and a cast of young Chinese artists.
Veteran director Yi Liming was director, lighting and set designer.
First performed in 1777, the opera is about a wealthy amateur astronomer Buonafede, who opposes the marriage of his daughters. One of their beaus, Ecclitico, tricks Buonafede into believing there is life on the moon. After becoming drunk, Buonafede passes out and wakes up thinking that he has been transported to the moon, but in reality, he's in Ecclitico's garden.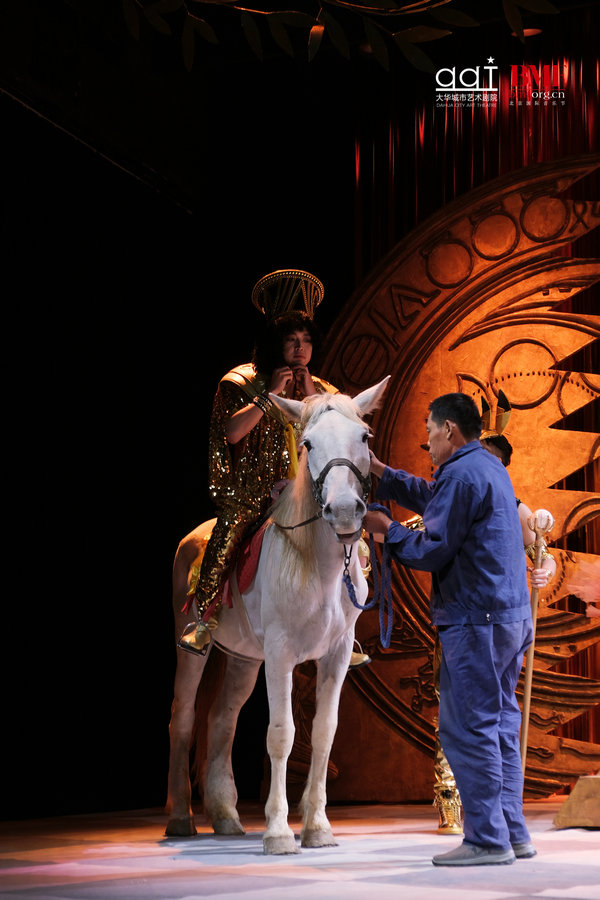 "Haydn's II mondo della luna is a comic opera. The story is full of fun, and the music is a mix of cheer and energy," says Zou Shuang, artistic director of the Beijing Music Festival.
"This opera, written over 300 years ago, is a masterpiece that embodies artistic concepts and ideas contemporary to the time. The dramatic storyline brims with comedic hues, while the music is distinctively Baroque — elegant and restrained," Yi says.
"We intended to combine classical and futuristic art, creating a kind of surreal artistic presentation, triggering the audience's imagination with its contemporary theatrical setting, and immersing both audience and performers in the same space and time," the director adds.
The 500-seat Dahua City Center for the Performing Arts occupies the former premises of the Dahua Cinema, which has been completely renovated, in the capital's downtown area.
"We invited young artists to be part of the production, in the hopes of attracting audiences, especially young people, to the new art center," says Zou.
"For many young people, opera seems to be high art. With a smaller production like Il mondo della luna, they will have an easier understanding of opera," says Yu.
Most Popular