AIIB launches climate action plan to tackle climate change
Share - WeChat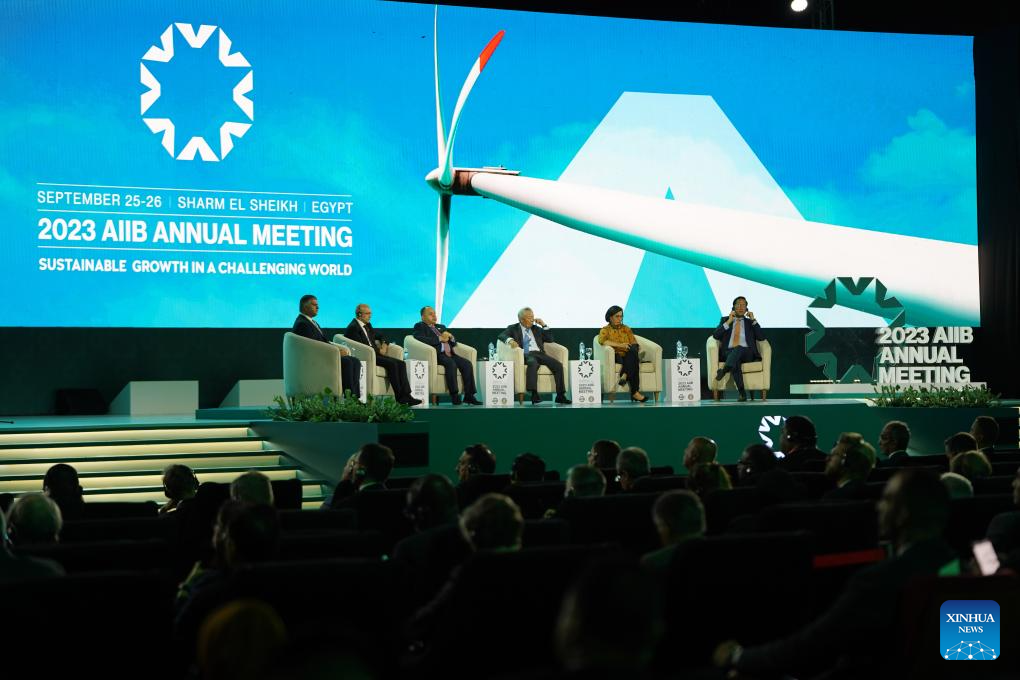 SHARM EL-SHEIKH, Egypt - The Asian Infrastructure Investment Bank (AIIB) on Monday launched its Climate Action Plan (CAP), which it refers to as "a milestone" in its ongoing commitment to combatting climate change.
Designed to guide the AIIB's climate ambition from 2024 to 2030, the CAP brings together the principles governing the bank's climate financing while identifying crucial action areas that will steer its investments in support of its members, the AIIB said in a statement.
"The CAP demonstrates AIIB's ambition to mobilize our capital, capacity, and convening power to help our members in their efforts to address climate change," AIIB President and Chair of the Board Jin Liqun was quoted as saying.
The action plan outlines four principles: meeting the differentiated needs of its members for a just approach on climate finance, taking a holistic approach, mobilizing capital, and facilitating technological innovation.
"The CAP is a compass for crafting climate solutions and directing climate financing. It is a dynamic framework that can evolve to stay pertinent and impactful as the ramifications of climate change intensify," according to the AIIB statement.
Early action offers the opportunity to bend the emission curve, support a just transition and pave the path toward low-carbon development while avoiding the legacy issues experienced by developed economies, it noted.
AIIB is committed to allocate at least 50 percent of its annual financing approvals as climate finance by 2025, the statement reads, adding the bank has attained a 56-percent rate in 2022 and aligns all new investments with the principles of the Paris Agreement as of July 1, 2023.
Asia contributes more than half of the world's greenhouse gas emissions, therefore its effectiveness in addressing its unique climate challenges is crucial to the sustainability of societies worldwide, according to the bank.
"This document marks one of the many important steps we must collectively take in our pursuit of a sustainable world free from climate havoc and other natural disasters to the greatest extent possible," said Jin.
The AIIB is a multilateral development bank whose mission is financing the infrastructure with sustainability. It began its operations in Beijing in January 2016 and has 106 approved members worldwide as of today.
The eighth annual meeting of the AIIB kicked off Monday in the Egyptian resort of Sharm El-Sheikh under the theme "Sustainable Growth in a Challenging World."
The two-day meeting will demonstrate AIIB's commitment to investment and action that drive growth toward a greener world as demonstrated by AIIB's mission of "Financing Infrastructure for Tomorrow."