China's Miao embroidery dresses shine at Milan Fashion Week
Share - WeChat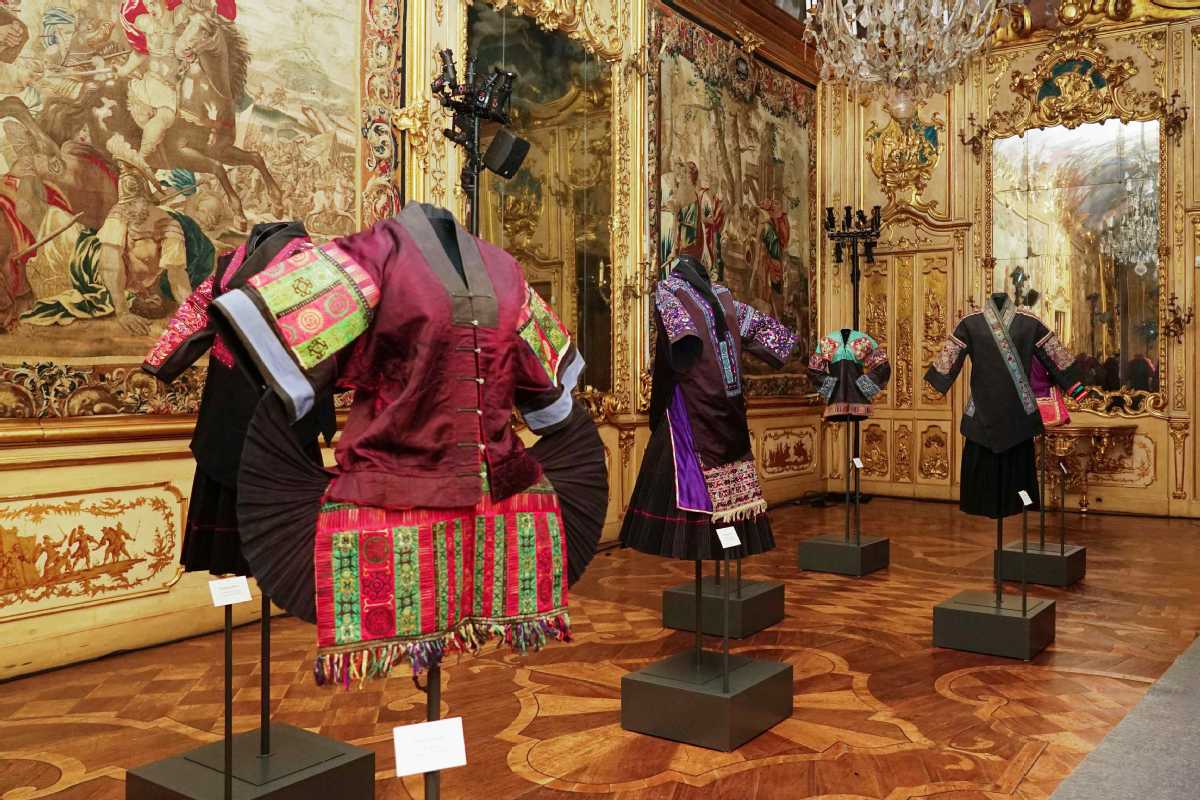 "For the Milan exhibition, we firstly chose items with patterns that can best represent the spiritual world of Miao people," exhibition curator Zhao Huizhou told local media.
As an example, Zhao cited clothing with a typical Mother Butterfly pattern that featured in the exhibition. Miao legend has it that of the 12 eggs laid by a butterfly, one hatched into Jiangyang, the ancestor of the Miao people. Consequently, the Mother Butterfly is worshiped as the Miao's most venerated god.
Besides highlighting symbolic patterns, the carefully selected dresses also include characteristic costumes of various counties in Guizhou to demonstrate the full picture of the mesmerizing culture of the Miao ethnic group.
"Miao embroidery's landing in Milan is not only the pride of Guizhou, but also an embodiment of China's cultural soft power," said Zhao.
Zhao's newest boutique collections inspired by Miao embroidery art's four-seal-shaped pattern also made a runway debut on Sunday, as one of the 62 physical fashion shows at Milan Fashion Week.
Alongside the exhibition, an event promoting Guizhou tourism and celebrating the 74th anniversary of the founding of the People's Republic of China was held, with more than 200 representatives from the Chinese and Italian political, business and cultural communities being present.
Zhang Kaibin, acting consul-general at China's Consulate-General in Milan, said he is glad to see that Sino-Italian bilateral cooperation has been deepened in diverse fields with notable outcomes being achieved over the years.
Cai Chaolin, vice-governor of Guizhou province, said the enhanced strategic partnership between China and Italy has brought new opportunities to Guizhou. "I hope to take advantage of the trip to Italy to improve the cooperation between my city and Italy in trade investment, digital economy, tourism, cultural exchanges and green transition," Cai said.
Barbara Mazzali, councilor for tourism, fashion and territorial marketing of Italy's Lombardy region, said she was pleased to learn about Guizhou's splendid natural landscapes and exquisite Miao embroidery, which shows the charm of China and the wisdom of Chinese people.