Paddy field paintings celebrate bumper harvest in Jilin
Share - WeChat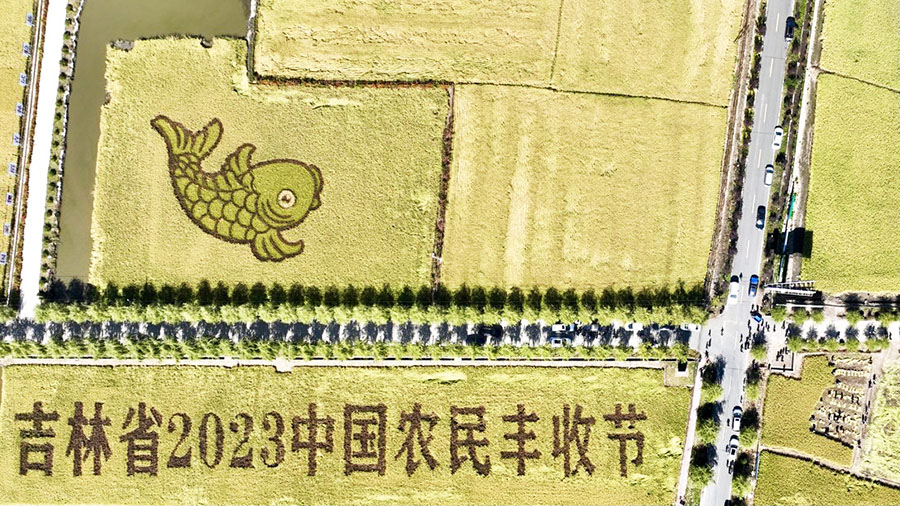 As it enters autumn of the year, farmers in Northeast China's Jilin province - one of the major rice-producing areas in China, celebrated the sixth Chinese farmers' harvest festival on Saturday, expecting a bumper harvest.
In a captivating fusion of agriculture and art, local paddy fields have been transformed into vibrant canvases. Fish, sika deer, pandas and many other animals are featured in these paintings, expressing the hope for a prosperous yield.
In recent years, many rural areas in China are elevating their agricultural landscapes to lure more tourists as part of the efforts to boost rural tourism and promote rural revitalization.