A sound approach
Share - WeChat The Chapel of Sound, a concert hall, which overlooks the distant mountains of Jinshanling, in Luanping county in Chengde, Hebei province, to the north of Beijing, is nestled into the valley and resembles a rocky landform.
Built entirely of concrete mixed with locally sourced rocks, the concert hall is a uniquely designed space, which optimizes its acoustics. Even with no scheduled performance or musical event, the concert hall remains a destination for visitors.
It's a weekend afternoon, and Zhu Zheqin, who is better known by her stage name Dadawa, walks into the concert hall and tries to test the sound quality by humming and singing.
She sits and quietly listens to an ever-changing natural symphony of birdsong, wind and the hustle and bustle of tourists coming and going through the concert hall.
"I'd recommend people experience it in person of course, leaving all the annoyances and complexities of life behind, just be there with yourself, and nature, and see what you can hear," says the singer.
On Sept 30, she is going to give a concert in the hall, titled Asking Mountain, along with some friends, including Mongolian ethnic musician Munkhjul and wind instrumentalists Wang Hua and Zhang Di. They will be performing music Dadawa wrote for Jinshanling, with her as vocalist.
Since May, the singer has been living in Jinshanling and collecting the sounds of nature, which inspired her to write original music, blending vocals with electronic and natural sounds.
"We got up at 4 am to record the sounds of the birds, who wake up with the sunrise. We also went to the mountains and recorded the sounds of the river. When the sun goes down, the frogs croak, which sounds like a chorus," says Dadawa. "The color of the mountains changes every day — even every hour or every minute. Nature is the ultimate source of inspiration for me.
"I didn't want to just visit and leave. I want to stay and see what I can do for the area," she adds.
"She enjoys her days here and every time she hears a new sound, she gets excited. The project is an experiment and a journey of discovery," says Ma Haiping, one of Dadawa's team members, who helped her record the sounds in Jinshanling.
The project, for which Dadawa and her team spent months in Jinshanling, is part of a sound art program, which she initiated about 10 years ago.
Dadawa, who was born in Guangzhou, Guangdong province, became a singer in 1990 after taking part in a TV talent show. Instead of focusing on her pop career, she traveled around the country seeking inspiration for her music and took a special interest in the music of China's ethnic groups.
Her debut album, titled Yellow Children, was released in 1992. Working with He Xuntian, a famous composer and producer, she gained international recognition through her album Sister Drum. Released in 1995 and inspired by the folk music of the Tibetan ethnic group, the album enabled Dadawa to become one of the first Chinese singers to release an album worldwide. Available in 56 countries, Sister Drum sold over 3 million copies. In 1997, she released her third album, Voice From the Sky, which was also well-received, both in China and abroad.
After that album, she took a long break from recording and traveled from Kashmir to Delhi and Varanasi in India, to Nepal, then across the Himalayas and back to China.
In 2006, Dadawa was nominated for a BBC World Music Award for her album, Seven Days. In 2009, she was named as a National Goodwill Ambassador by the United Nations Development Program for a two-year project titled Show the World, which aimed to preserve and develop ethnic music and local handicrafts.
It took Dadawa to regions with large populations of minority ethnic groups, such as Yunnan and Guizhou provinces, the Inner Mongolia, Xinjiang Uygur and Tibet autonomous regions. She and her team collected more than 1,000 songs. Her self-produced album Moonrise, which was released in 2013, was inspired by the trip and featured the music and instruments of the ethnic groups.
Since 2014, she has been dedicated to her sound art program, in which she tries to explore and deliver "pure" and "organic" sounds.
In 2014, she launched an exhibition at the Today Art Museum in Beijing, which combined sound, lighting effects, large water pools and the voices of 70 volunteers to reflect the change of sounds visually. She has launched a number of sound art projects across the country and abroad, including Dadawa's Sound Art Installation at Art Field Nanhai, Foshan, Guangdong, last year.
"I hope people feel the power of sound, which has been ignored, overlapped and even replaced by images and videos," she says.
When Dadawa first heard about Jinshanling in the winter last year, she was intrigued. However, due to heavy snow, the site was closed. It was this May when she paid her first visit to the mountains there, accompanied by her friend, who introduced her to the area.
"It was a once-in-a-lifetime experience. My ears were opened right away when I walked into the area. I could hear everything. I soon decided to stay here and create music based on the sounds I encountered," recalls Dadawa, adding that the music writing process was very smooth. "I was very impressed by Jinshanling, which is only two hours drive from Beijing. The city is so noisy but here, I feel very refreshed and focused on the project."
She can still remember the first time that she visited the concert hall, which was designed by Li Hu and Huang Wenjing, husband and wife and founding partners of the Beijing-based firm OPEN Architecture.
When the sun shines, the cavernous interior of the concert hall is illuminated from above and transformed with intricate shadows. When it rains, the rainwater falls through the concert hall's central opening. There is an exterior plateau rooftop and when Dadawa stood up there, she was surrounded by a panoramic view of the valley and greeted by the sight of the nearby Great Wall, which she describes as seeming so close that you could reach out and touch it.
About a year ago, the mountainous area was turned into a resort, known as Aranya Jinshanling, which creates a unique experience for visitors to enjoy the surrounding mountains, stunning views and idyllic landscape.
Besides the concert hall, the resort also has an art center and the Upper Cloister, tucked away in the valley of Jinshanling, which is a contemporary stone temple built for meditation and introspection. The structure blends seamlessly into the topography with its stepped configuration and stone exteriors, complementing the ancient Great Wall, which can be seen in the distance.
"For months, I focused on my music creation, allowing myself to ask lots of questions. What do I want? What do the mountains want? What can people get when they listen to the music at the concert hall? What can I bring to the people and the mountains? That is why I named the concert, Asking Mountain," says Dadawa.
On the afternoon of Sept 30, a few hours before the concert, Dadawa will launch a music and sound art tour at the Upper Cloister. Titled Echo of the Mountains, the event will feature her both as curator and performer, alongside musician friends, including guzheng (Chinese plucked zither) player Chang Jing, percussionist Chen Shijie, and Ma Haiping, who will add electronic sounds. She will also invite residents of Jinshanling to perform at the event as a choir.
On Oct 1, she will return to the concert hall, to engage in a forum with Ma Yin, the founder of Aranya, and architect Liu Yichun, who is one of the architects involved in the resort. The forum will be themed around the Future of Mountains.
During the past three years, Dadawa lived in North America. In 2019, she was invited by Chinese film director Uragshaa (Wuershan) to write and sing the theme song, The Return, for the director's Creation of the Gods I: Kingdom of Storms, the inaugural installment of a trilogy of movies, a decadelong effort which is based on the legends of Fengshen Yanyi (The Investiture of the Gods), a Ming Dynasty (1368-1644) novel.
"I knew him for many years, even before he became a film director. We are friends. I agreed to write and sing the song because I was touched by his vision to turn such an epic legend into a movie franchise, which is full of Chinese philosophy and spirit," says Dadawa, who started writing the song in 2020 during her stay abroad.
The movie premiered on July 20 and became one of the best-selling Chinese productions this summer, grossing nearly 2.6 billion yuan ($356 million). The song, The Return, was well-received by audiences.
"I was away from home for a very long time, so I wrote the lyrics 'you are a child who is lost in the light and finds a way to your hometown'. It's also a song for myself," she says.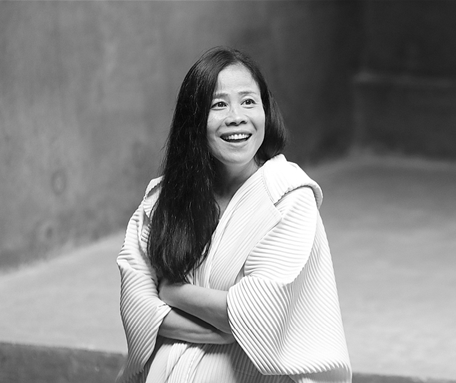 Today's Top News
Editor's picks
Most Viewed