He's not your average Joe
Share - WeChat Overcoming the current volatile economic climate calls for a complete shift in the business mindset, doing away with the traditional pyramid hierarchy structure, and pursuing corporate transformation to sustain revenue. Joe Ngai, chairman of McKinsey & Company, Greater China, talks to Wang Yuke.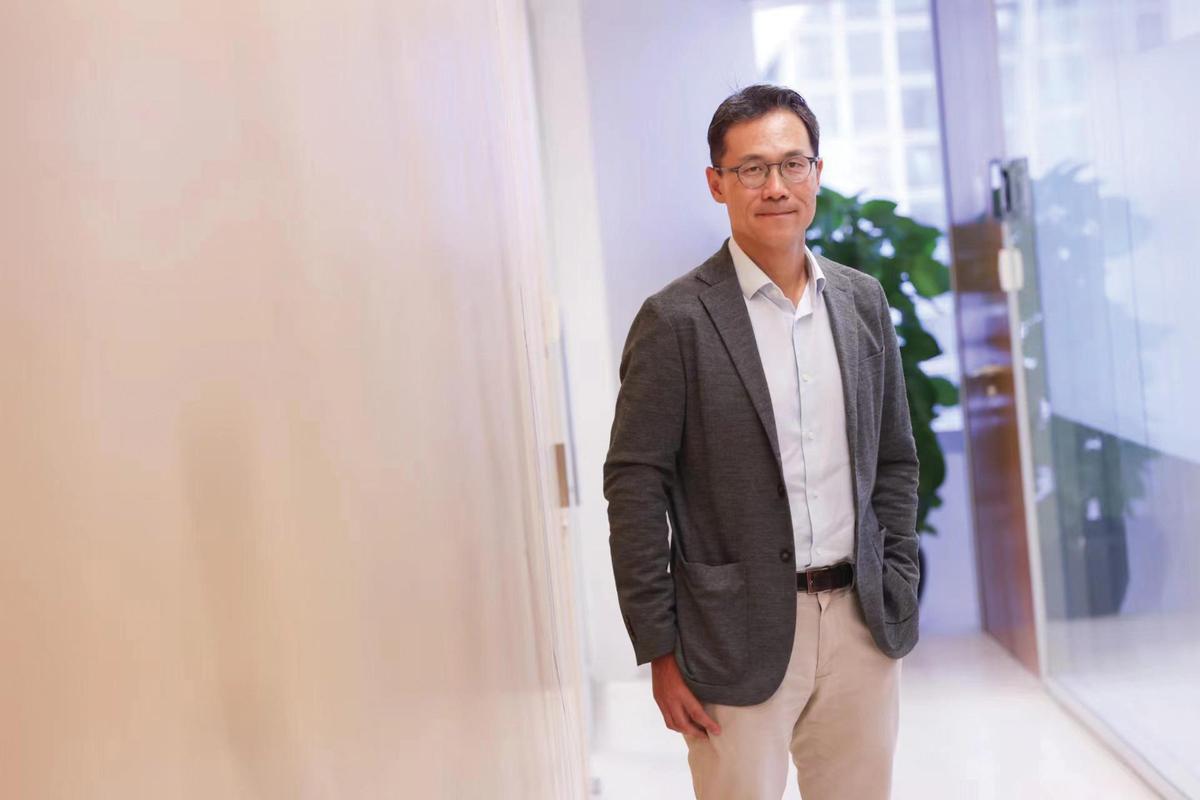 Just ask him about business, be it entrepreneurial management, finance or technology, and Joe Ngai could delve into them unabatedly with great gusto and aplomb, purveying insights like confetti, while you can barely chime in.
But he appears to mutate into an uncharacteristic persona - reserved and inarticulate, a bit self-conscious, tactless and cringey. Or, it may be inappropriate to use "uncharacteristic" because, he says, "it's part of him".
Describing his life as "fragmented" or, more aptly put, dimensional, Joe Ngai, chairman of McKinsey & Company's Greater China office, insists there are no exact words to encompass all his different beings, as he always finds himself fumbling in vain for words to depict them. But in retrospect, it makes sense to me that Ngai's down-to-earth humility and low profile are just edging him to deflect the questions centering on him, jerking him away from the limelight and reverting back to the topics around his profession.
Before the interview, I asked Ngai to do me a favor - doing the "16 personalities" test to allow me to get better acquainted with him, and for him to have a better grasp of himself. The result was unveiled on the day we met - Ngai is ENFP-A (extroverted, intuitive, feeling, perceiving and assertive), and an archetype of "campaigner".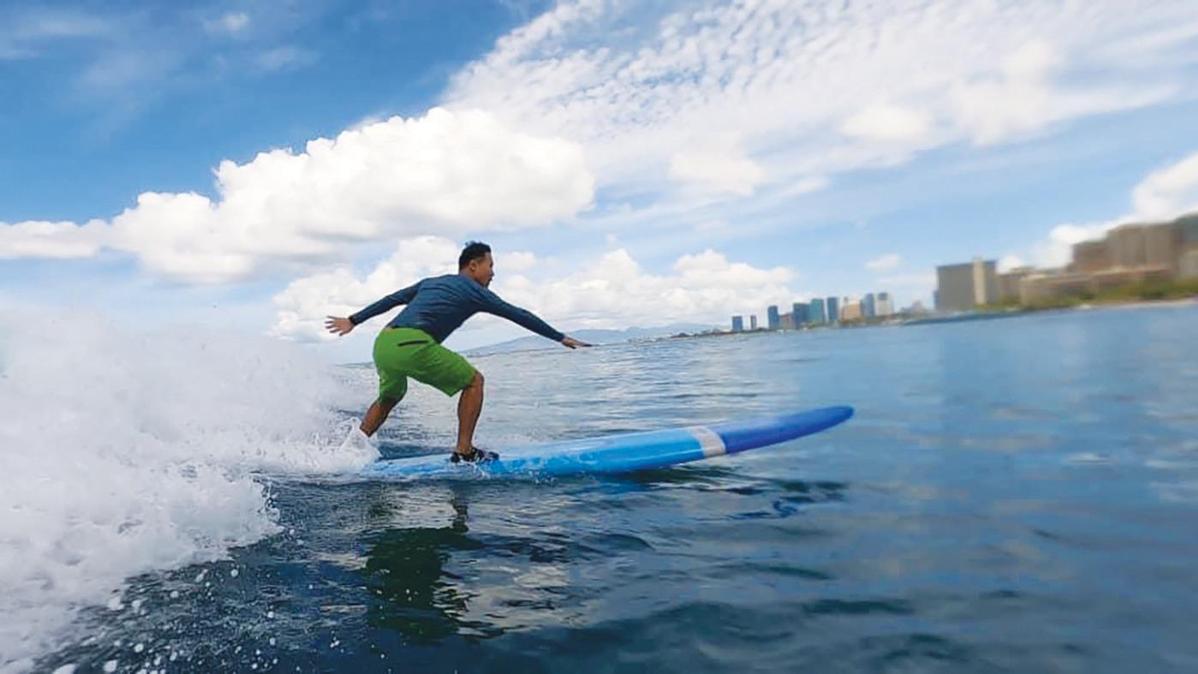 Be a transformer
He's indeed a veteran campaigner, who steers companies through prudent transitions - more of an imperative than a choice during and after the coronavirus outbreak. Concerning the devastating blows dealt by the catastrophic pandemic and the current economic downturn in China, Ngai says the scourge has sent a wake-up call to businesses that suffered, and "resilience" has to be a priority to insulate entities from further shocks and get through the rough patch.
"We're entering a period of slow economic growth (more lackluster in the next 10 years than the previous 20 years, to say the least), where both business opportunities and the whole market size would become more moderate," he says.
Ruminating over the crippling crises doesn't help, while only reflection and adaptation could enable affected businesses to turn the tables. "There has been a lot of rethinking among Chinese companies today, mainly about restructuring and streamlining the workforce to adapt to the new scenario, where everything would be slower, harder and less profitable."
Among the pressing issues that should be dealt with is the demand-supply imbalance undercurrent that is permeating most Chinese enterprises. "If you're in factories, there's overcapacity of production. If you're in services, a lot of companies have an oversupply of labor force. And even if you're in the digital sector, overcapacity of business lines is common. It consumes not only too much capital, but also excessive brain power to maintain." Therefore, companies are forced to cut their headcount and operations to a bare minimum.
Taking the initiative in overhaul transformation, McKinsey, as a managing consultant company, has been constantly adjusting to the new sticky economic reality of its clients, Ngai says. "For businesses, I would say, the most difficult part is to realize that you cannot be fighting the last war," by which he means that businesses' becoming fixated on expansion in the past few years won't sit well with the current economic and market situation anymore and could handicap their growth.
"In the past, businesses have grown very fast by setting up more branches and channels in the market, and adding more legs to a table. Everyone was mulling over, 'How can we sell more, earn and further expand?' Few actually contemplate how to deliver more precise services and ensure high quality or sustainable revenue," Ngai points out, adding that "customer segmentation" was a foreign idea to most businesses.
As far as he observes, many enterprises have been transfixed on pure marketing and mass advertising, bent on accessing as many customers as possible. "They spend a lot only to get referrals. That's more costly than the profit of securing a customer." Perceiving such a disproportionately strenuous and aggressive tactic as not organic, and is prone to repercussions under economic precarity, Ngai tells his clients to switch from "buying" growth to "earning" growth through word-of-mouth and well-deserved endorsements.
Old habits die hard, as does a business's managing strategy. It entails a shift of business mindset and a shake-up of the entrenched corporate structure within a company, which is no easy feat, as it could be fraught with mental gymnastics and risk-taking. "For a lot of businesses, they've never been used to growing in this vein. Their own operational system, evaluation and compensation were all built on growing metrics."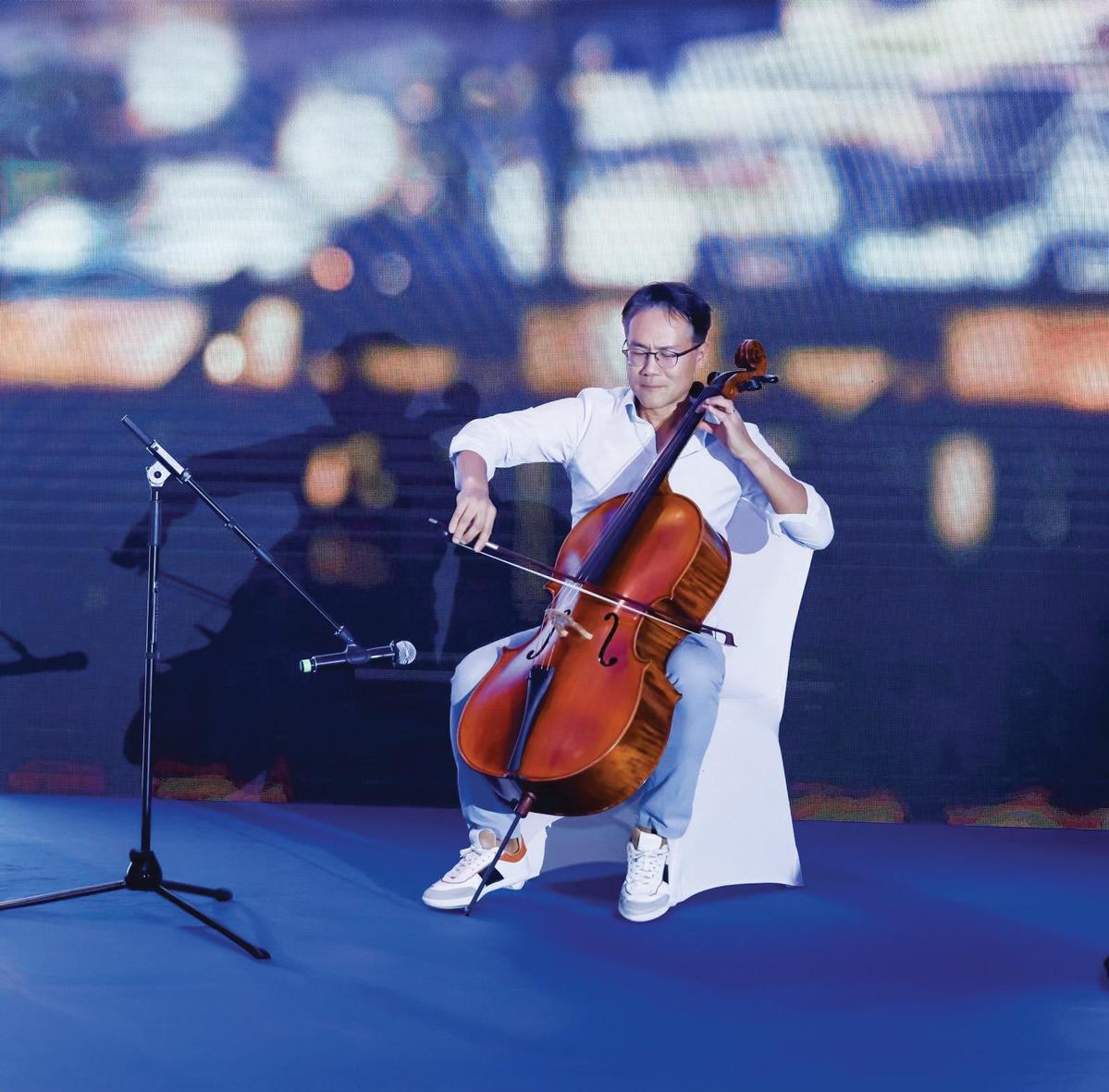 'Campaigner' worth his salt
For a consultant like Ngai, convincing a company of such a turnover and easing them through the transition isn't a walk in the park. But as a characteristic "campaigner", Ngai appears to be in his element. "So, you're a good communicator, as the personality test suggests, right?" I inquired. "OK," Ngai murmurs. "Yeah," he concurs. That's one of the select few moments when he solidly nods to his merit.
"As someone who has been in the consulting industry for 20 years, you have to think a lot around your target audience. Who are you talking to? What impact are you having on them? In my job, sometimes, I try to convince a CEO of something, inspire a client to do something he has never done before, convey a message that's difficult to accept, provide feedback to someone who might be disappointed, or point out a problem to a colleague. I need to cater to my communication, tone, wording and mannerism to achieve the desired impact."
Enlightening companies that are strangers to "segmentation" to warm up to the notion demands the art of communication. "Before (the pandemic and economic downturn), many businesses could look at revenue just as revenue. But this has to be changed this time around. What we (managing consultants) are encouraging our clients to do is to break down the revenue into quality, cataloguing customers from the most valuable to the least profitable, before allocating corresponding resources and budgets."
Corporate restructuring is also part and parcel of transformation in the current volatile business climate, Ngai says. The traditional pyramid hierarchy structure should be phased out to pre-empt the impact of an abrupt economic fallout, which, if the pandemic is anything to go by, is a lesson all businesses have learned hard.
The "restructuring" is mainly about marshalling a select cohort of employees to form an ad hoc team to compress the conventionally vertical organizational structures into a more-manageable pocket-sized one. "In a mission-oriented team environment, gone are the exhaustive reporting lines because every team member accountable for a shared goal would weigh in together when problems arise," he explains. The compact and intimate structure means boosted agility and promptness.
An added bonus of ad hoc tightknit structure with a scaled-back hierarchy is cross-pollination of knowledge and mutual learning. It's the ultimate "customer-centricity", which offers the company agility and resilience, Ngai says. The logic is as straightforward as the fact that farm-to-table food is less prone to perish and lasts longer.
"Responsiveness is determined by how far you're away from the front line, the customer," which would translate into adaptability, and that's the new checkbox that all organizations, including McKinsey, should aim to tick, he says.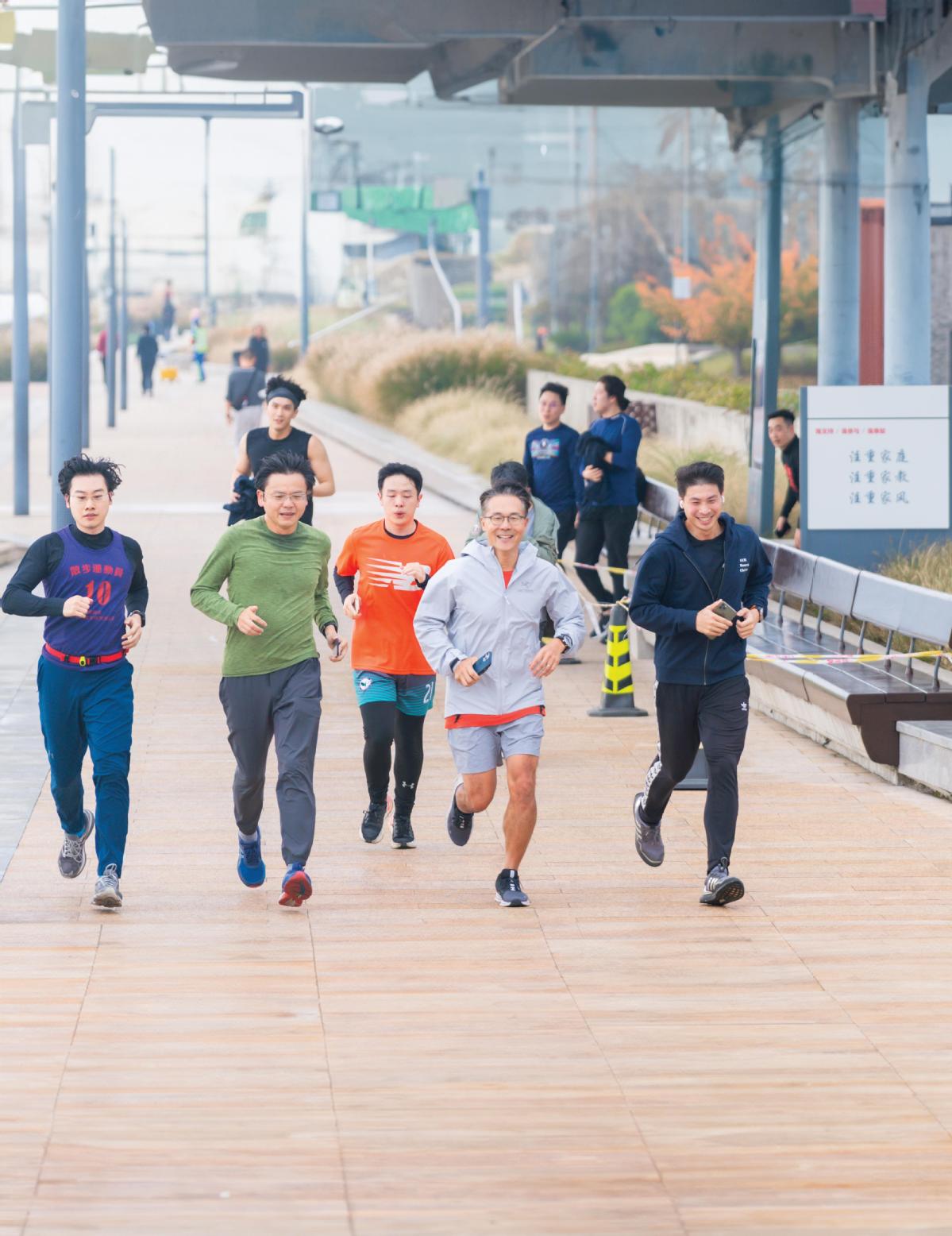 Reservoir of energy
While he's a go-getter and rather established in business, Ngai isn't remotely keen on the hustle culture. If the "work hard, play hard" culture looks for an ambassador, Ngai would absolutely be shortlisted. Sports, music and career are slices of his life in equal measure. He just seems to have an exhaustive bulk of energy that could last him through, physically, mentally and spiritually.
He feels the urge to break a sweat, to shed the surplus energy, and, moreover, draw adrenaline-pumping thrill and restore his coolness, sanity - or "zen" as he puts it - through trail running. "I'm very restless. Just like kids, I need to channel my energy elsewhere outside work to stay calmer. Even when I do intensive sports, like running in the mountains, I feel the world comes to a halt. It's very soothing to me."
Ngai says music lends him an expressive agency to project his bottled-up emotions in the melodic space. He hadn't really enjoyed playing cello and piano until he hit his stride at the age of 12. It is in music that he cottons on to the diversity of human nature and, more intimately, gets more attuned to himself.
"From music, I understand anger, disappointment, jealousy, intensity and serenity," says Ngai. It may also be a getaway from the cutthroat business world to a "no-zero-sum game" alternative, which is "equal", "inclusive" and never discriminates.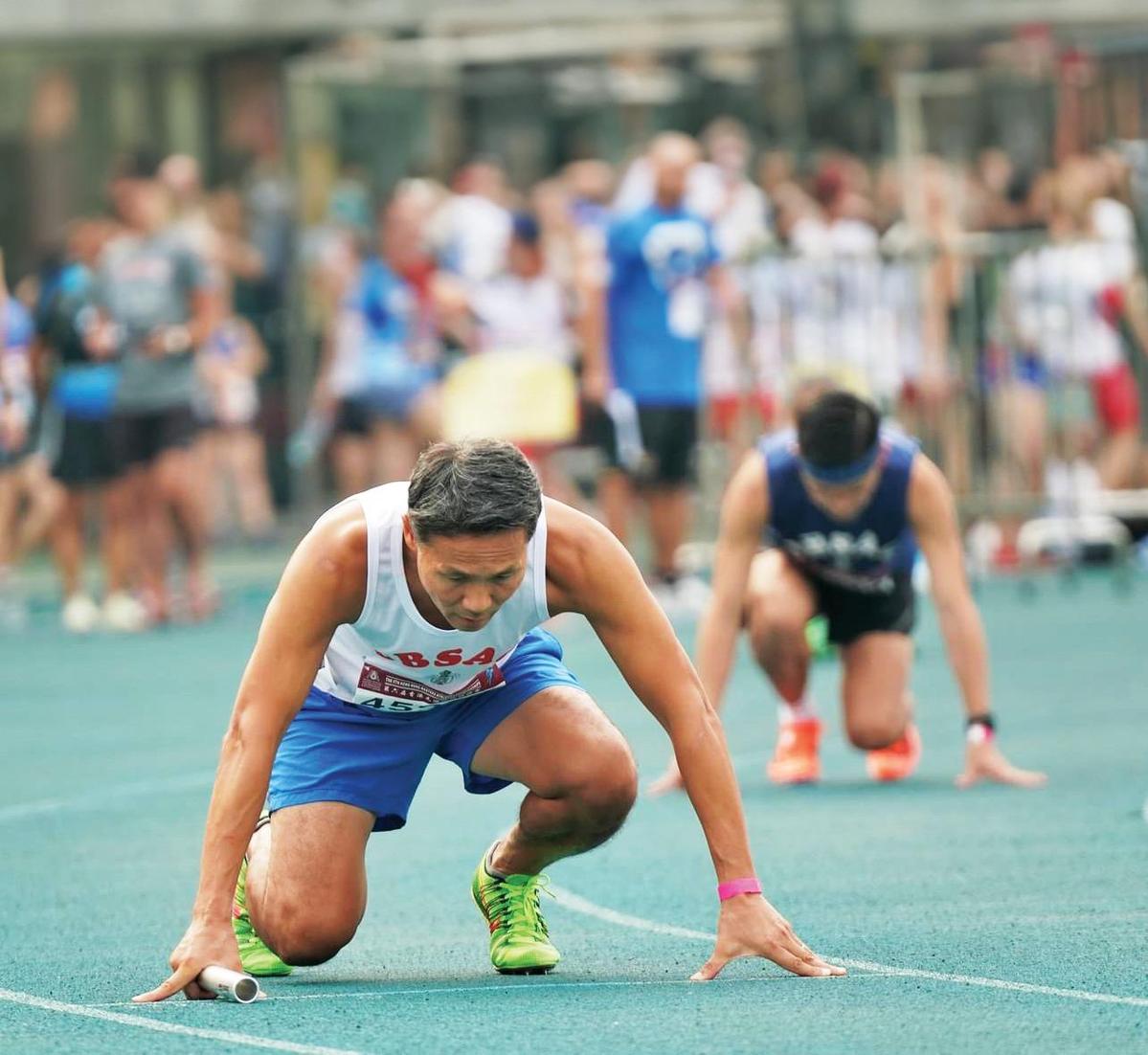 AI lifts all boats
People of mercurial intelligence embrace technology. So does Ngai. He hails artificial intelligence as a game changer for businesses, especially customer service providers, in that it brings about consistency and inclusivity. But with the help of generative AI, everyone would find themselves standing on common ground and in command of common know-hows, whereby the performance gap is closed, he says. "Moreover, it keeps learning. When it improves, everyone gets better." In other words, AI in business serves as rising water that lifts all boats, leveling the playing field.
Far from being an armchair advocate for AI, Ngai says he has been deep in McKinsey's quest for deploying AI "to scout for as much as information" and "learn from ourselves better and faster".
While the hunt for answers remains in a very early stage, the preliminary revelation could be prescient, harbingering a no-remote future in which AI liberates management consultants from thanklessly time-consuming grinds such as gleaning information, crunching numbers, and doing exquisite analysis before making a judgment for their clients. "We spend the bulk of our time, maybe 60 percent, collecting all the basics, and only 30 percent on weighing up the pros and cons and scraping together the decisions," Ngai says. The advanced generative AI, with an unrivaled fineness in information scouring and pattern recognition, would make their consulting services best informed and more efficient, he envisages.
Is AI kicking humans to the curb in the more-automated robotized world? Ngai's answer is a solid "no". "Generative AI and humans are the most powerful combination." The marriage is maintained on a symbiotic basis, where AI is more of a human assistant, will only augment specialists' and professionals' wisdom, expertise and malleability, says Ngai.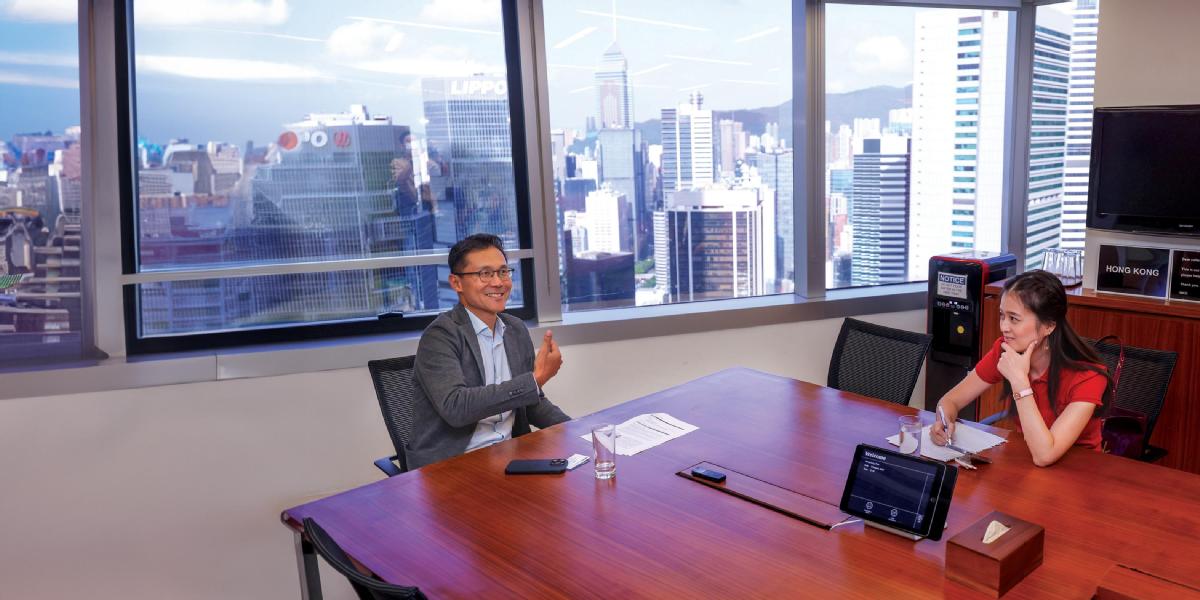 Pessimism-tinged optimism
Among the 16 personalities, a "campaigner" is deemed to be a person exuding high vibration and "an enthusiasm that's nothing short of infectious", and "radiating positive energy that draws in other people", according to the test result.
Furrowing his brows with some ambivalence, Ngai argues it fails to capture the nuances in his elements.
He may be optimistic by nature, and it's true that he often comes off as upbeat, but another part of him can be very pessimistic, which is nurtured and necessitated by his line of work.
"I serve a lot of ambitious Chinese entrepreneurs, and they have the hallmarks of an optimist. Their sheer optimism leads them to believe they can chart at Fortune 50 and they can double the business in three years. Rather than sharing the rose-tinted lens with his clients, Ngai feels compelled to don unfiltered and revealing glasses, to laser in on the matter-of-fact consequences and raw risks. "My job is to make sure they hold realistic outlooks, are crystal clear about what they're going for, and understand the tradeoffs. So, I find myself less optimistic when dealing with clients."
It's probably Ngai's cautiously pessimistic demeanor that protects his overly aggressive companies from being disillusioned, makes them stay calm and pragmatic, and keeps his own feet on the ground.
Contact the writer at jenny@chinadailyhk.com
Joe Ngai's career trajectory
July 2022
Chairman of McKinsey Greater China
June 2013
Senior partner of McKinsey
June 2009
Managing partner of McKinsey, Hong Kong
January 2007
Partner of McKinsey
June 2005
Associate partner of McKinsey
June 2004
Engagement manager of McKinsey
June 2002
Associate of McKinsey
2000-2002
Co-founder/CEO of Delirium (start-up)
1996-2000
Bachelor of Arts, economics, Harvard University; JD, Harvard Law School; Master of Business Administration, Harvard Business School