Forum probes into new trends in culture and technology integration
Share - WeChat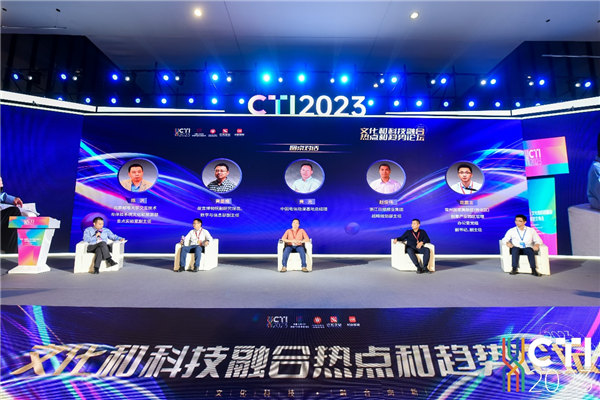 The 2023 "Hot issues and trend of culture and technology integration" forum was held at the Nanjing International Expo Convention Center in Nanjing on Thursday, with the theme "Culture and Technology Fusion: Towards the New".
As a major part of the ongoing 2023 China (Nanjing) Culture & Technology Integration Exhibition Achievement Fair, the forum has four sections: keynote speeches, thematic presentations, an outcome release and a roundtable dialogue.
The forum focuses on new hotspots of cultural and technological integration such as digital cultural heritage, digital city, digital reading, film industry digitalization, smart cultural tourism and artificial intelligence. It summarizes the application of culture and technology fusion in the context of cultural digitization and provides new perspectives and ideas for the development of the national culture and technology integration industry.
During the forum, Wang Wei, a member of the Chinese Academy of Social Sciences takes the Liangzhu ancient city as an example to elaborate on the vital role of digital technology in the reconstruction of the origin exploration project of Chinese civilization.
Pan Guping, chairman of Nanjing Cultural Investment Holding Group, presents a digital-era urban culture landscape and blueprint from various dimensions including systematized architecture, data asset integration, experiential scenario creation and open ecological development.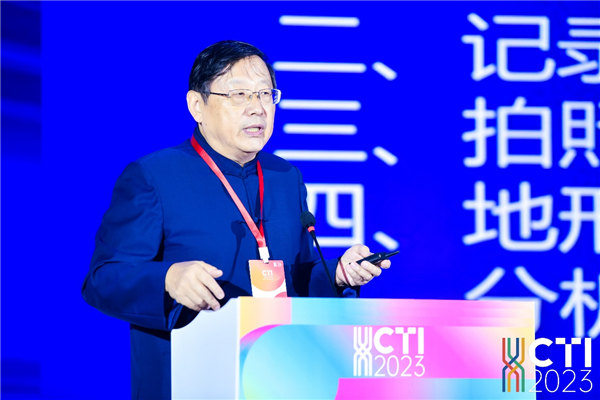 Wang Ruiting, vice president of Public Affairs of Yuewen Group, the country's largest online publishing company, discussed the significant role of AI in content creation, immersive reading experiences, and overseas translation of online literature from the perspective of cultural digitization strategy.
In addition, a new research report on China's development strategy for the fusion of culture and technology was released at the forum by Song Yangyang, vice president of the Institute of Creative Industries Technology at Renmin University of China.
The report focuses on the in-depth development of next-generation artificial intelligence in the field of cultural technology and provides a detailed analysis of its development history, technological milestones, industrial practices, and practical applications. Furthermore, it also provides forward-looking insights into the key areas of future industry development.
Most Popular