Decoding the land of pharaohs
Share - WeChat The words of the poet Percy Shelly ring out across this ancient land, "Look on my Works, ye Mighty, and despair!"
As the Nile ebbs and flows, time has witnessed civilizations rise from sand and stone.
The passage of time has also eroded the cultural wonders of the Karnak temple complex in Luxor, where Thebes, once the capital of ancient Egypt, proudly, magnificently stood.
Some monuments — no matter how magnificent — crumbled and were lost in the sands of time.
The Temple of Montu in Karnak, more than 3,000 years old, where one of the oldest deities in Thebes was worshipped, was one such site. Compared to the grand architecture of the precincts of Amun-Re and Mut in the Karnak complex that rises high above the ground and attracts hordes of tourists, the home of Montu seems much quieter.
In 1938, Chinese archaeologist Xia Nai (1910-85) was on a field trip collecting materials to write his doctoral dissertation on ancient Egyptian beads.
He wrote in his diary: "I decided to spend a whole day at Karnak today. …The donkey keeper was very surprised that I was going to the Temple of Montu, a rarely visited one that is in ruins, with just rubble remaining. ... However, as I insisted, he had to follow me..."
After returning to China, Xia put aside his Egyptological interest and switched his focus to archaeological excavations in his own country. His theories, discipline and talent cultivation make him widely hailed as one of the founding fathers of modern Chinese archaeology.
Xia's dissertation on beads remains a powerful reference in the field up to this day.
History, by nature, is full of coincidences.
Exactly 80 years later, the dilapidated location Xia visited has become a cherished destination for his followers. In 2018, the first official Chinese-Egyptian joint archaeological mission was launched by the Institute of Archaeology at the Chinese Academy of Social Sciences and Egypt's Ministry of Tourism and Antiquities.
"The area had not been systematically researched by archaeologists for more than 40 years," says Jia Xiaobing, a researcher at the institute and executive director of the Chinese side of the joint archaeological team.
"When we first came here, what we could see was basically wild grass as tall as a person," he recalls. "We had to clear it up before we did anything else."
According to Jia, team members from both countries have been ambitiously attempting to gain a greater understanding of the layout, sequence of construction and functions of the site, while trying to explain the historical role of the Temple of Montu during the New Kingdom period (c. 16th century-11th century BC).
From April to early June this year, a new round of excavation was conducted at the site. After a nearly 3-year hiatus caused by the COVID-19 pandemic, Jia is excited to set foot on the site again. "It's also a journey to meet old friends again," he says.
When Jia's team arrived in Egypt in 2018, more than 250 archaeological excavations were ongoing, and about two-thirds were led by international teams from 20-odd countries.
"We are perhaps relatively late starters," Jia says. "But we have the chance to join the frontier of international Egyptology and make our own contribution to the terrain. ... Egypt also provides us a precious platform for frequent exchange with archaeologists from other countries."
Jia's Egyptian counterpart, Mostafa al-Saghir, general director of the Karnak Temples and Avenue of Sphinxes at the Egyptian Ministry of Tourism and Antiquities, notes that the well-selected Chinese team has a great deal of experience and expertise in archaeology, Egyptology and cultural relic conservation, as well as of modern methods of recording, analyzing and interpreting discoveries.
"Most importantly, scholars from a great civilization like China can feel and, maybe sometimes, understand other civilizations better," he says.
Mysteries of the gods
Depicted as a falcon-headed man crowned by two feathers and a sun disc, Montu was worshipped as the sun god during the Middle Kingdom period (c.21st century-18th century BC) before gradually being replaced by Amun. However, worship of Montu continued in Thebes, and he was often later regarded as a god of war.
The precinct comprises temples to Montu, Maat and Harpre, a high platform-like construction whose function remains unknown, and six Osirian chapels. It takes up around one-third of the Karnak complex, al-Saghir explains.
It also has mud-brick walls, two obelisks, a small sacred lake and the sandstone gate of Ptolemy III Euergetes (the Greek ruler of Egypt from the 3rd century BC) that connects the Avenue of Sphinxes to a quayside by the Nile, and some other ruins.
This precinct is therefore considered a crucial site within Ancient Thebes and its Necropolis, a UNESCO World Heritage Site.
French archaeologists began surveys of the Temple of Montu in the late 19th century, but the first systematic excavation only began in the 1940s. Some key discoveries of temple ruins around the area were made in the 1970s.
The Sino-Egyptian joint team took up from where the French stopped.
Taking time to preserve the relics and summarize existing findings, they have conducted excavations covering more than 2,000 square meters at the Osirian chapels in the southwest corner of the temple area, as well as at the junction between the Montu and Maat temples.
"From the angle of archaeology, we found that the Montu Temple was built first and was then extended from its southern wall to build the Maat Temple," Jia says.
"We also want to know the relationship between the two temples, and the detailed time they were built."
By excavating the junction, the team also discovered an area of neatly laid mud bricks printed with the throne name of Pharaoh Amenhotep III.
"This suggests the temple was built no later than Amenhotep III's reign," Jia says. "That was in the first half of the 14th century BC."
Gao Wei is an assistant research fellow at the Institute of Archaeology, CASS, and a member of the team. One of his main tasks has been cleaning and studying the second and third of the six Osirian chapels.
Ancient people made different wishes at each of the chapels dedicated to Osiris, god of the dead and of fertility — for example from wishes for good crops to the coming of the annual Nile flood and good luck in life.
A section of the bounding walls that enclosed the chapels was also found. Although excavation has not been completed, the discovery echoes an aerial photo taken in 1914 by Theodor Kofler, an Austrian photographer, which clearly shows the outline of the rectangular walls with a gap that is believed to be the gate connecting the chapels to the main temple.
This year, the Chinese team returned to the site to document earlier findings — especially of pottery and bronze figurines of Osiris.
"We want to unveil the complete face of the walls, determine the time they were built and if they were restored," Gao says.
He explains that studies of these chapels have reshaped understanding of ancient Egyptian beliefs. Scholars previously thought each city had one major god or god family. For example, in Thebes, Amun and his family were the main deities worshipped, while in the ancient city of Abydos, Osiris was dominant.
However, the existence of the 20-odd Osirian chapels at Karnak indicates that the worship of gods was diversified, probably during the Third Intermediate Period (c. 1077-664 BC), when the worship of Amun declined.
Days of exchange
Since French historian and linguist Jean-Francois Champollion deciphered Egyptian hieroglyphs, whose lineage had been lost to history, and founded Egyptology in 1822, the transliteration system has been based on Western languages. With centuries of academic accumulation, Western scholars have led the development of associated fields of studies, according to Jin Shoufu, an Egyptologist at Fudan University in Shanghai.
"An individual or country can usually contribute to the academic system little by little rather than expect to make a blockbusting discovery overnight," he says.
But for China, excavations at the Temple of Montu are a milestone, he adds.
In 1998 and 2000, Jin accompanied Egyptologist Jan Assmann, his PhD supervisor at Heidelberg University in Germany, to excavate and study the mausoleums of officials in Luxor.
"I never thought in my lifetime I would be able to see Chinese scholars conduct their own excavations in Egypt," Jin says.
He participated in preparations for the joint mission and, in 2019, was also a member of the excavation team for academic consulting.
"It's really inspiring to think that Chinese Egyptologists will have firsthand materials for research in the near future," Jin says.
He also hopes there will be more opportunities for him to contribute to transcribing wall inscriptions and interpreting the religious role Montu played in ancient Egypt, the evolution of his worship, and its relationship with kingship.
By the time he received a doctoral degree from the Ecole Pratique des Hautes Etudes in Paris in 2022, Gao had been involved in the joint mission for six years, ever since early-stage preparations. He was particularly impressed by the Egyptian archaeologists' global horizon.
"Egypt has a mature system for managing and evaluating the work of foreign archaeological teams in their country," Gao says. "Moreover, cultural heritage authorities can talk fluently about even very small sites in English."
According to Gao, the team's work also includes translating terms into Chinese and trying to standardize them for archaeological reports in the future.
On the other hand, Chinese archaeologists also share their experience with their Egyptian counterparts. For example, Jia introduced a recording system summarized from his decadeslong practice in China, down to details like how to arrange and number excavation pits, document information and design charts.
In the eyes of archaeologists, pottery pieces have long been seen as a key indicator in studies of strata, which also inspired Egyptian counterparts. The Chinese team also brought 3D modeling facilities to Egypt. The technique has been widely used in archaeological research in large-scale capital city ruins in China.
"China's archaeology has created effective methods during its century-long history," Jia says. "Our concepts sometimes collided with those of our Egyptian counterparts, but we may also bring a new perspective."
"Now we have become like family," al-Saghir says. "The Chinese members have already started to adjust to Egyptian traditions, and vice versa, not only the food."
He and some colleagues have also taken up learning Chinese.
"Mutual influence between Egypt and China is not only words or symbolic. It's something you can really feel and see," he adds. "A very strong relationship has been built through the joint mission."
Inspiration for more studies
For Chinese archaeologists, learning more about the origins of Egyptian civilization has greater meaning.
"Grand rivers nurture the world's cradles of ancient civilizations, like ancient Egypt, Mesopotamia, the Indus Valley, and China," says Wang Wei, director of CASS Academic Division of History. "Each civilization has its own features, but their development also demonstrates certain shared patterns.
"As Chinese archaeologists become active in the rest of the world, we may also better understand characteristics of our own," he says.
When the joint mission began, Jia expected to compare their findings to those of contemporaneous China, namely the Xia (c. 21st century-16th century BC), Shang (c. 16th century-11th century BC) and Zhou (c. 11th century-256 BC) dynasties, but he is now gaining more inspiration.
A major part of his work in China is leading the archaeological project at the Niuheliang site in Chaoyang, Liaoning province, a central sacrificial area of the Hongshan Culture that was from 5,000 to 5,500 years ago.
Jia says that work in Egypt has inspired his studies in Niuheliang.
For ritual ceremonies during festivals, ancient residents of Thebes traveled frequently between the two banks of the Nile. Karnak is located on the east bank, and the cemeteries of the nobles are on the west, as the ancient Egyptians believed that the lands of the dead were to the west, as that was where the sun set.
"People escorted deity statues from the east bank to the west bank for festivals, and then moved them back," Jia says. "In this way, the sites are logically related."
This idea reinforced his longtime speculation that there must be a passageway connecting some of the sites at Niuheliang, including the temple of the goddess and the stone barrows.
In 2021, his team finally managed to find a passageway with symmetrical drainage ditches and waterproof walls on both sides between the two platforms.
"Ancient civilizations communicated with each other and so shall we today," Jia says. "Through exchanges between archaeologists from the two sides, we can form new ideas and advance our work further."
Jia and Gao are scheduled to set off for Luxor in December for another season of fieldwork. They still emotionally recall the day in March 2020 when the main entrance of Karnak was lit up with an image of the Chinese national flag to show support for the Chinese fight against COVID-19.
A passageway for friendship by the Nile may be further illuminated by this joint mission.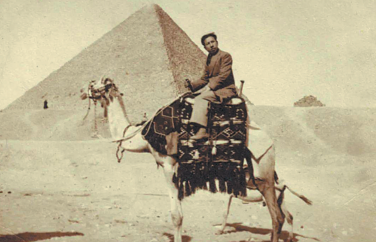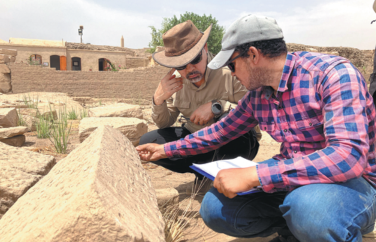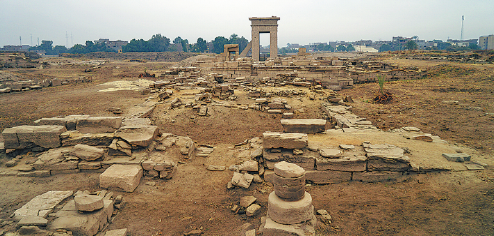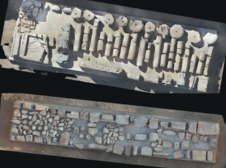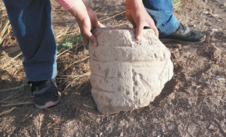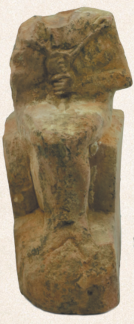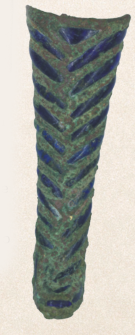 Today's Top News
Editor's picks
Most Viewed