New US base plan in Japan raises concerns
Share - WeChat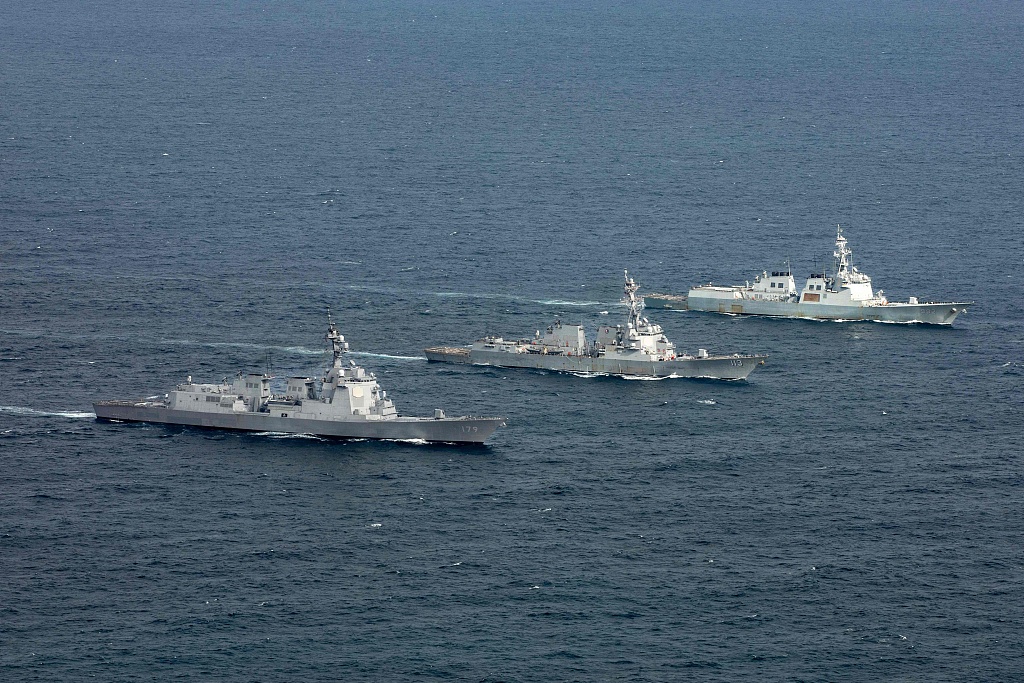 Japan's increased military expenditure and the strengthening of its alliance with the United States have received strong criticism from civil groups and analysts, while the media said the US is planning to establish a command post for its Space Force in Japan in the near future.
The move, if confirmed, will enhance its space capabilities in the Asia-Pacific region in what analysts warned could risk fueling the space race, as the US Space Force is a powerful arm with both offensive and defensive capabilities.
The command post in Japan will be the third of its kind in Asia-Pacific, following the establishment of similar sites in Hawaii and the Republic of Korea last year, Press TV reported.
Such a move is not good for the region, analysts said, as it will encourage militarization in space and lead to an arms race in outer space among capable countries.
Japan's joint military drills with the US are repeatedly conducted in the waters of Northeast Asia, sparking concerns among neighbors, including China.
Takakage Fujita, secretary-general of the Association for Inheriting and Propagating the Murayama Statement, said the US is making use of the Japanese government's policy of blindly following the US' containment policy against China.
The plan to establish a Space Force stationed in Japan is also a part of this. The Japanese government's inability to say no — in other words, its readiness to comply with everything the US dictates — has become highly convenient for the US military, he said.
'Dangerous path'
"For Japan to blindly follow the US' military strategy is a dangerous path to erasing Japan's postwar peace policy. It may be dragged into trouble and conflict with China, provoked by the US. Such military compliance by Japan will inevitably provoke China's backlash," Fujita said.
"Friendship with China is Japan's greatest security. For the sake of Asia's peace and development and Japan's national interests, it's necessary to regain the original and normal friendly relationship with China."
The new US move aims to integrate Japanese security with US interests, potentially blurring the lines of Japan-US interests, said Satoshi Tomisaka, a professor at the Institute of World Studies at Takushoku University in Tokyo.
Japan's tendency to engage in military expansion and strengthen its military alliance with the US is truly concerning and Japan should insist on upholding its pacifist Constitution, said Nahoko Hishiyama, secretary-general of an organization that opposes a proposal by former prime minister Shinzo Abe to revise the Constitution.
"Japan should strive to be a neutral nation in its relations with neighboring countries. It must seek peaceful coexistence with other Asian neighbors and refrain from provoking them," Hishiyama said during a rally in Tokyo on Tuesday against Japan's aggressive military buildup and attempts to amend the Constitution.
"The current danger is being created by Japan aligning itself with the US."