Exporters enjoy success with rewarding plum job
Share - WeChat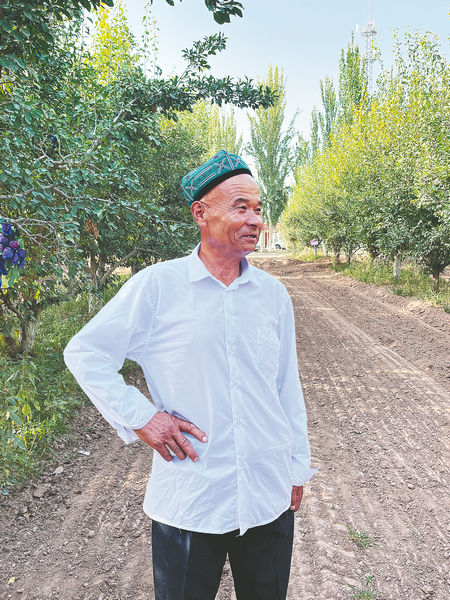 Last month, plums from Payzawat county in Kashgar, Northwest China's Xinjiang Uygur autonomous region, made their export debut as they were shipped to Malaysia. The European plums grown in Xinjiang are also called Xinmei.
Payzawat county is the largest production area of Xinmei covering an area of 30,000 hectares. It accounts for 40 percent of the total in the country, and contributes to 60 percent of the total output, according to official statistics.
It takes 15 days to transport Xinmei from Kashgar to Malaysia. First the fruit is transported to the Shenzhen port in cold chain transport vehicles before being shipped to Malaysia.
As of Aug 21, 17 Xinmei orchards in Kashgar have applied for export qualifications, with an estimated production of over 9,000 metric tons. Fruit products can be exported to countries involved in the Belt and Road Initiative, including Malaysia and Singapore.
To improve the quality of the Xinmei sector, Payzawat county built the Guangdong-Payzawat Xinmei Industrial Park in Yingmailiu town in 2021.
Covering an area of 243,000 square meters, the park includes four main functional areas: research and training area, demonstration area, cold chain warehousing, logistics and intelligent sorting area, as well as a deep processing and packaging area.
This industrial park has played a significant role in promoting the integration of all elements of the Xinmei sector in Payzawat, and has laid the foundation for the development of a comprehensive chain, integrating production, education, research, and the convergence of primary, secondary and tertiary industries.
Having received training, 70-year-old villager Abliz Karim from Yingmailiu town had a bountiful harvest this year. His 1.13 hectares orchard, now in its ninth year, produced high-quality fruit with a yield of around 4 tons per mu (0.067 hectare).
Most Popular