Star dances through adversity to help others
Share - WeChat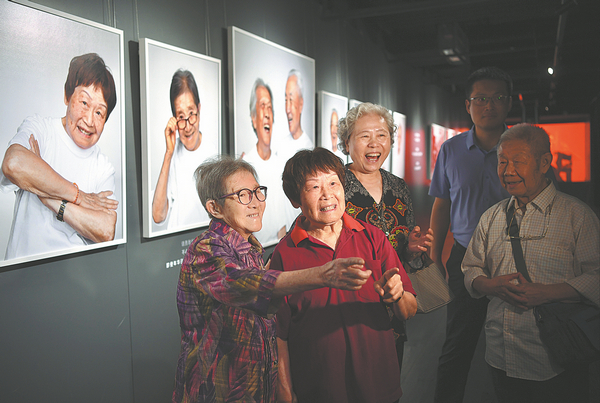 A photo exhibition, titled Angel's Smile, launched by Liu Yan Arts Special Fund, is taking place in Beijing from Sept 15 to 29, bringing children with impaired hearing, orphans and children with rare diseases, into the spotlight.
Initiated by dancer-choreographer Liu Yan, the project, first launched in 2011, also highlights the elderly.
Considered one of China's leading classical dancers, at the peak of her career, Liu severely injured her neck during a rehearsal for the opening ceremony of the 2008 Beijing Olympics. The accident left her paralyzed from the waist down, and she had to bid farewell to the stage and adjust to life in a wheelchair. However, this didn't stop her from continuing to dance and trying to push the boundaries of the art form.
After withdrawing from the stage, Liu established the Liu Yan Arts Special Fund in 2010 to help students living in poverty, orphans and the children of migrant workers, through arts education.
With the support of the Beijing Dance Academy, which Liu works with, the project benefits children through dance training.
"Dance therapy is not just for children. This year, we invited senior people to join in the project, which helped them to relieve stress and stay healthy," says Liu, who graduated from the Beijing Dance Academy in 2003.She won national awards and appeared in galas as a solo dancer.
The senior people, who are featured in the photo exhibition, are in their 60s to 90s.
"I didn't expect senior people to embrace dancing so warmly, and they dance just like children with a happy smile. Thus, we took photos of them, which are featured in the exhibition," says Liu.
Most Popular