Set to make a splash
Share - WeChat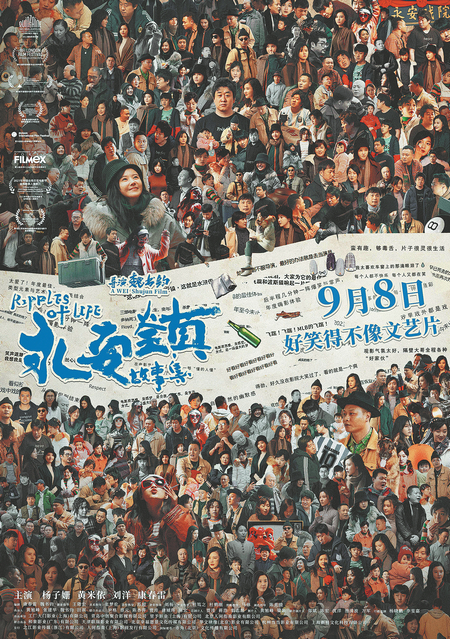 Despite some major setbacks, scriptwriter Kang Chunlei finally enjoys his big break, as Ripples of Life opens in cinemas nationwide, Xu Fan reports.
In October 2020, director Wei Shujun and scriptwriter Kang Chunlei faced one of the most daunting and difficult moments of their careers.
Just two weeks before the scheduled commencement of shooting their movie, Ripples of Life, the creative duo was gripped by a sinking realization: The script that had been meticulously crafted over six years might be on the brink of failure.
At that time, everything, from the cast and the costumes, to props and locations, had been found. However, the director Wei, a Beijing native who shot to fame with his directorial debut Duck Neck in 2016, dealt a hammer blow to the project. With the movie seemingly destined to be a flop, he chose not to proceed with the filming.
As a result, his producers had to contact the actors and actresses to negotiate compensation for breaches of contracts, while Kang, facing immense pressure, undertook the stressful task of crafting a new screenplay.
Surprisingly, echoing the wisdom of Scottish inventor Alexander Graham Bell who once said, "When one door closes, another door opens", Kang and Wei found new inspiration and promptly crafted a fresh story, which was committed to celluloid. Seven art house film directors were also invited to play various roles in the rejigged production.
Under the original title, the movie garnered recognition at the 26th Busan International Film Festival in South Korea and the 74th Cannes Film Festival in France in 2021. In the same year, it won the prize for Best Director at both the Fei Mu Awards and the Youth Jury Awards during the 5th Pingyao Crouching Tiger Hidden Dragon International Film Festival in Shanxi province, an annual event founded by prestigious filmmaker Jia Zhangke.
Most Popular