Chinese design gets a London landing
Share - WeChat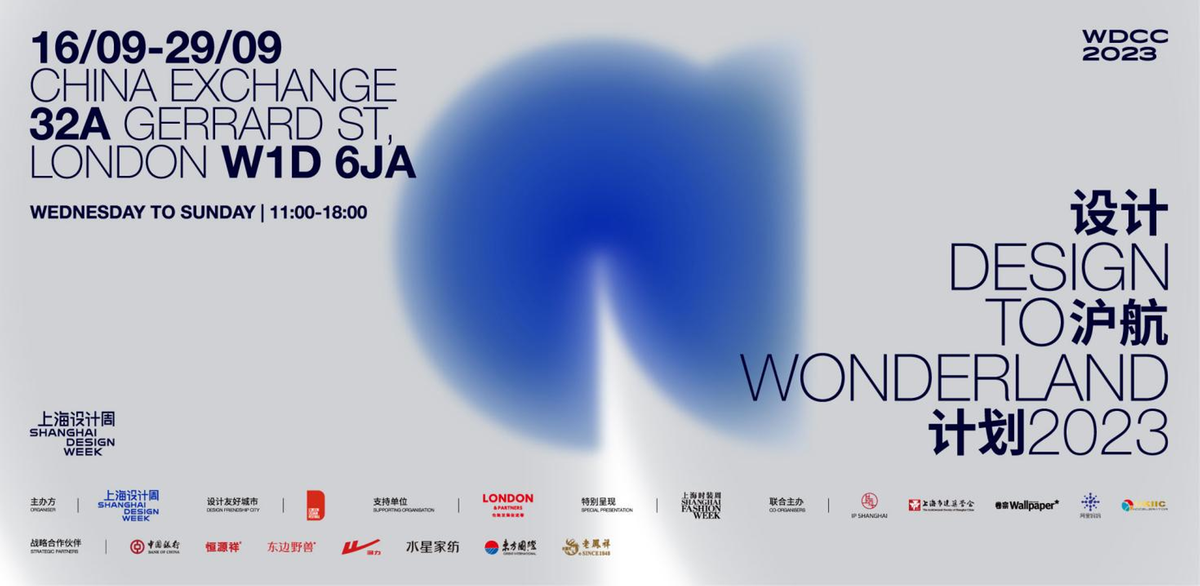 From sustainable fashion products to traditional handicrafts made of Chinese enamel, an exhibition organized by Shanghai Design Week that features Chinese creativity kicked off in London, England on Saturday.
The 14-day event, which runs from Sept 17 to 24, showcases 168 displays, including clothing, accessories, skincare products, and household items, all produced by Shanghai designers and Shanghai brands.
The event in London is a part of the city's effort to promote its local designs overseas and forge international collaboration under the title Design to Wonderland, which marked its debut in Paris last year.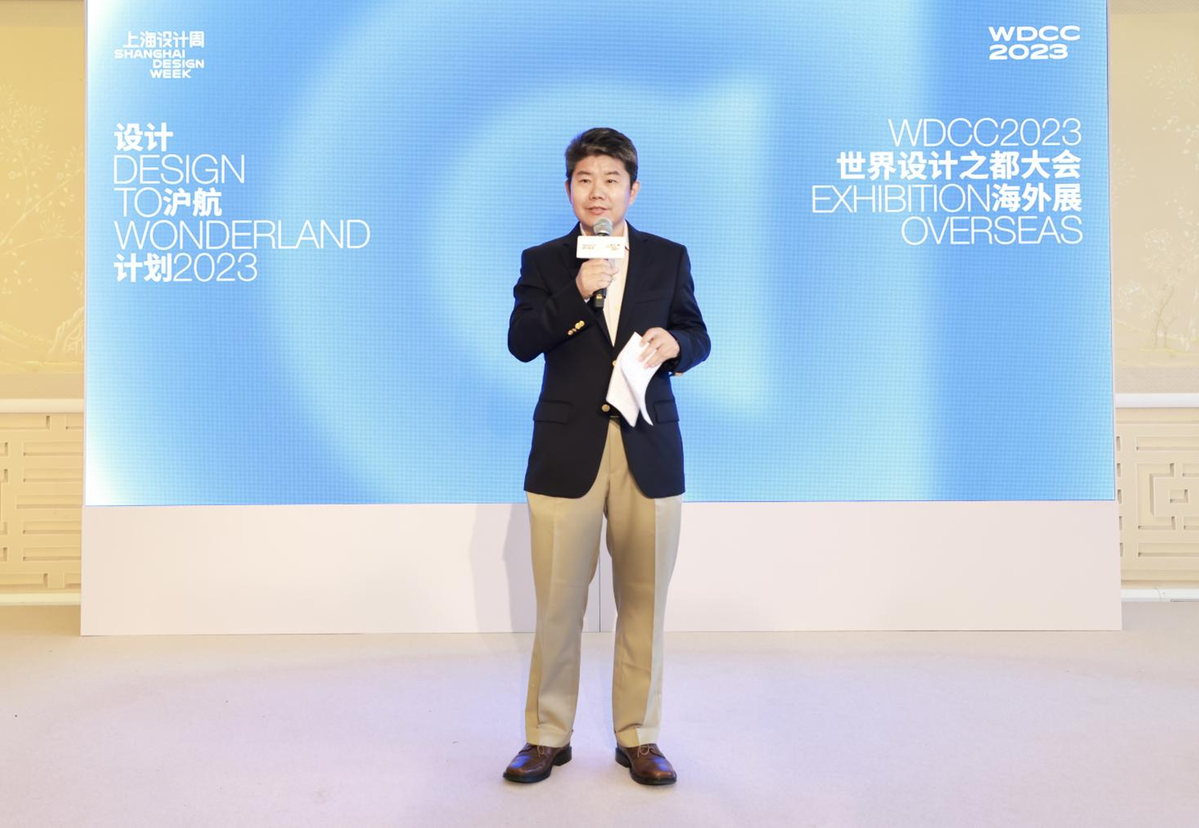 "People-to-people exchange sits at the cornerstone in the foundation of China-UK relations, with the creative industry consistently standing out within the interactions," Li Liyan, minister counselor for cultural affairs at China's Embassy to the United Kingdom, said at the exhibition's opening ceremony.
Li pointed out that the two countries share vast interests in art, cultural, and creative sectors, with the UK being one of the first nations to actively nurture its creative industry through policies. At the same time, China also has unique strengths in terms of its rich historical heritage and expansive domestic market.
"I hope that understanding can be deepened through the medium of design, thus bolstering the enduring development of China-UK relations," Li said.
The opening ceremony also featured representatives of Shanghai Design Week and the London Design Festival, a citywide event founded in 2003, signing a memorandum of cooperation that aims to promote bilateral design exchanges.
"There is a thriving design culture now in China, but we don't know anything about it here," said Ben Evans, director and co-founder of London Design Festival. "Design is borderless but the dialogue has been a little bit too much from the West to the East. It is time to expose those Chinese designs and brands."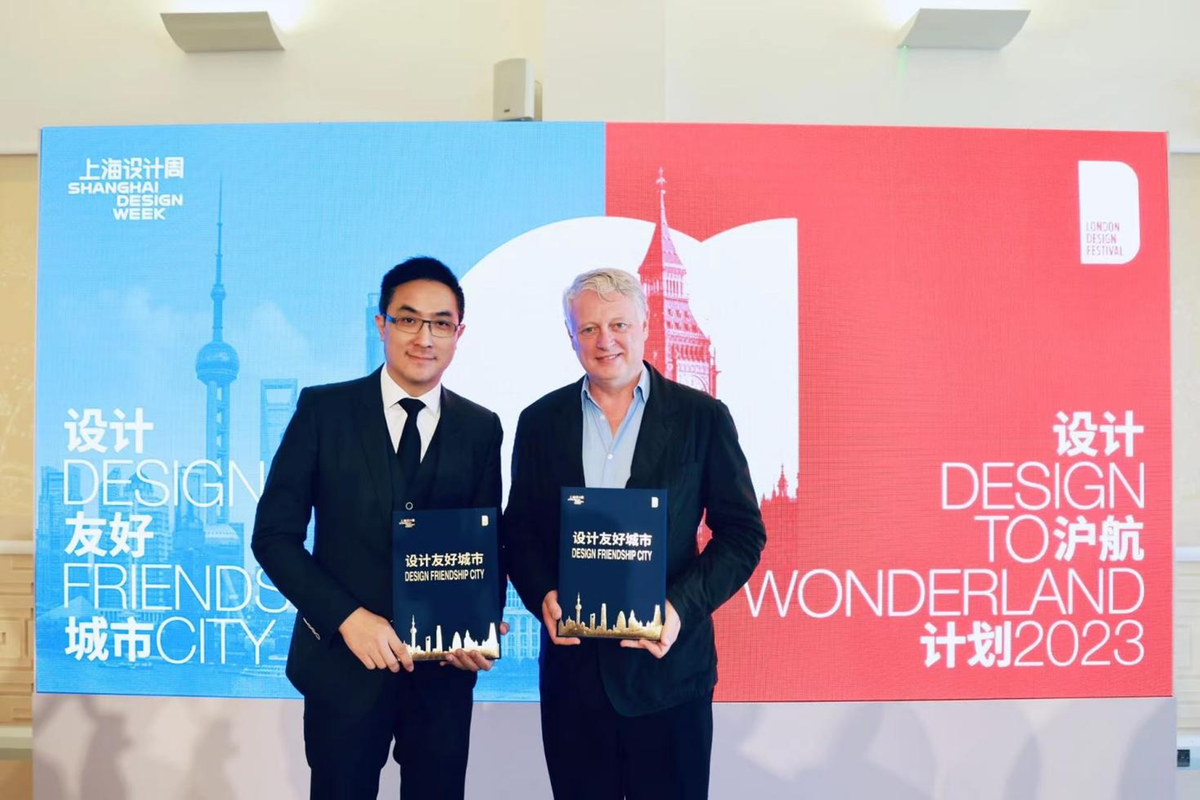 Steve Lau, co-CEO of Shanghai Design Week, highlighted Shanghai's ambition to grow as a design center.
"We want to build Shanghai as a world-class design capital by 2030. In 2022, the total output of the creative and design industry totaled 1.6 trillion yuan ($219 billion). By 2025, we set the target of 2 trillion yuan ($274 billion) … World design comes in, Shanghai design goes out, is the core element of Shanghai Design Week," he said.
Zhao Bingbing, chief representative of Greater China at London & Partners, the official promotional company of the mayor of London that is responsible for promoting London internationally, said the UK capital could be a suitable destination for Shanghai consumer brands because the city, with its diverse population, is open to foreign culture.
"In London, only 40 percent of the population was born in the UK," Zhao said. "This is why London is so strong as a creative hub, not to mention that Shanghai is the main international gateway of China."
At the London exhibition, a special presentation named "ULIO", which gathers dresses, shoes and canvas bags made from waste or recycled materials, is being featured.
Cui Dan, curator of the display, said the world should know about the contribution China, Chinese designers, and Chinese brands have made to promoting green developments.
"We made great efforts, we've achieved a lot, while, unfortunately, the international society still considers China as a manufacturing country that consumes a lot. In fact, the ULIO exhibition has already been successful in China. It has been one of the largest and most influential comprehensive sustainable spaces during Shanghai Fashion Week," said Cui. "We need spotlights, we need opportunities. I also hope that more audiences could appreciate the beauty of Chinese design and the beauty of remake."