Chongqing wishes happy to its two giant pandas
Share - WeChat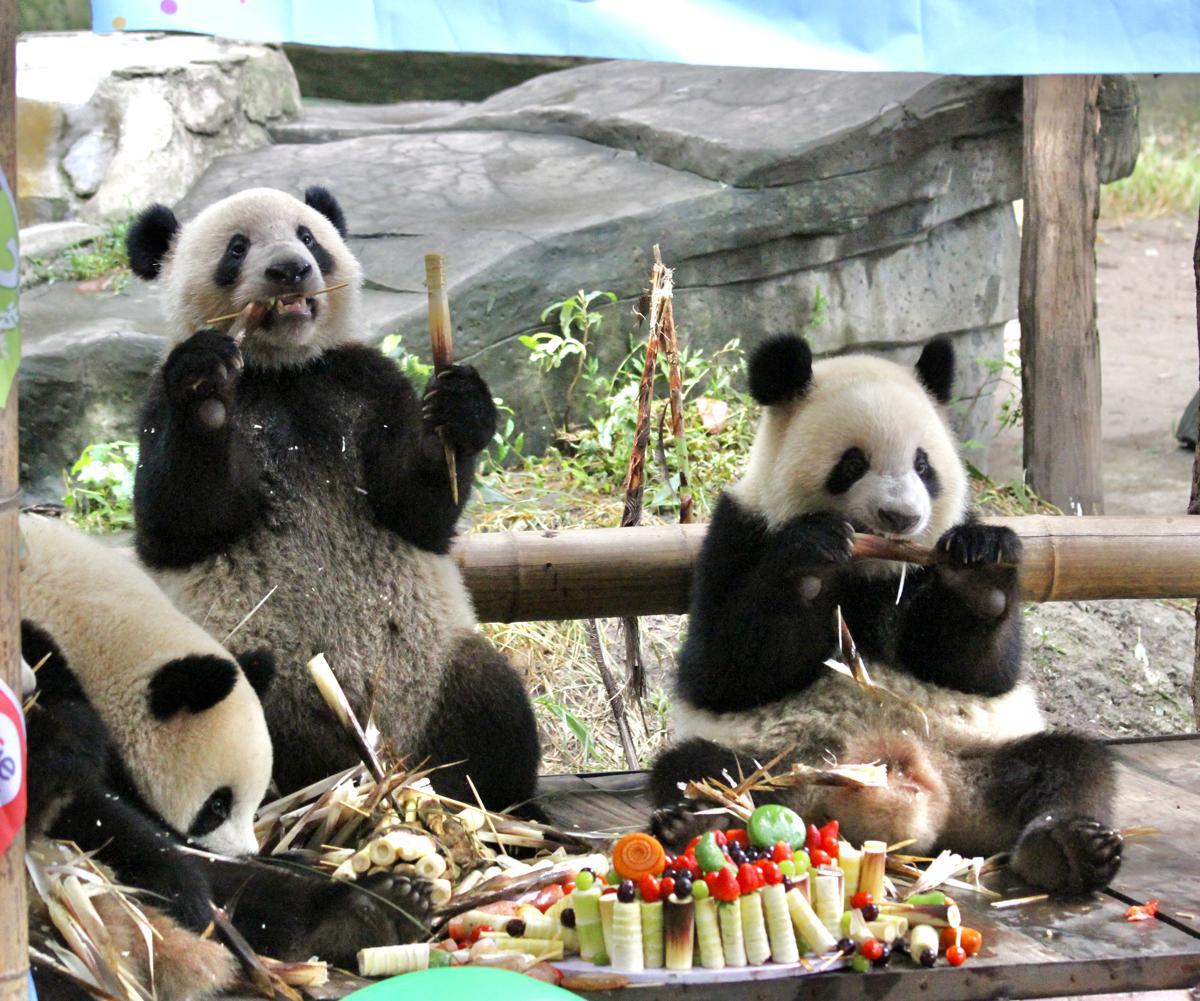 A special birthday party was held on Wednesday at Chongqing Zoo for twin giant pandas Xiong Xiaokai and Mao Xiaoyu, who both turned two years old.
The party had invited their roommates — another twin panda brothers Xingxing and Chenchen, as special guests. The event had also attracted crowds of over a thousand people to join the birthday celebration.
At 8 am on Wednesday, four pandas enjoyed the birthday cake made from bamboo shoots, adorned with strawberries and grapes by the keepers, in their outdoor enclosure.
The elder female panda Mao Xiaoyu and the younger male panda Xiong Xiaokai were born on September 13, 2021. Their mother is the giant panda Haoqi at the local zoo and their father is Lulin, who is kept in the China Conservation and Research Center for the Giant Panda.