Transnational couple run cafe in Xinjiang's Kashgar
Share - WeChat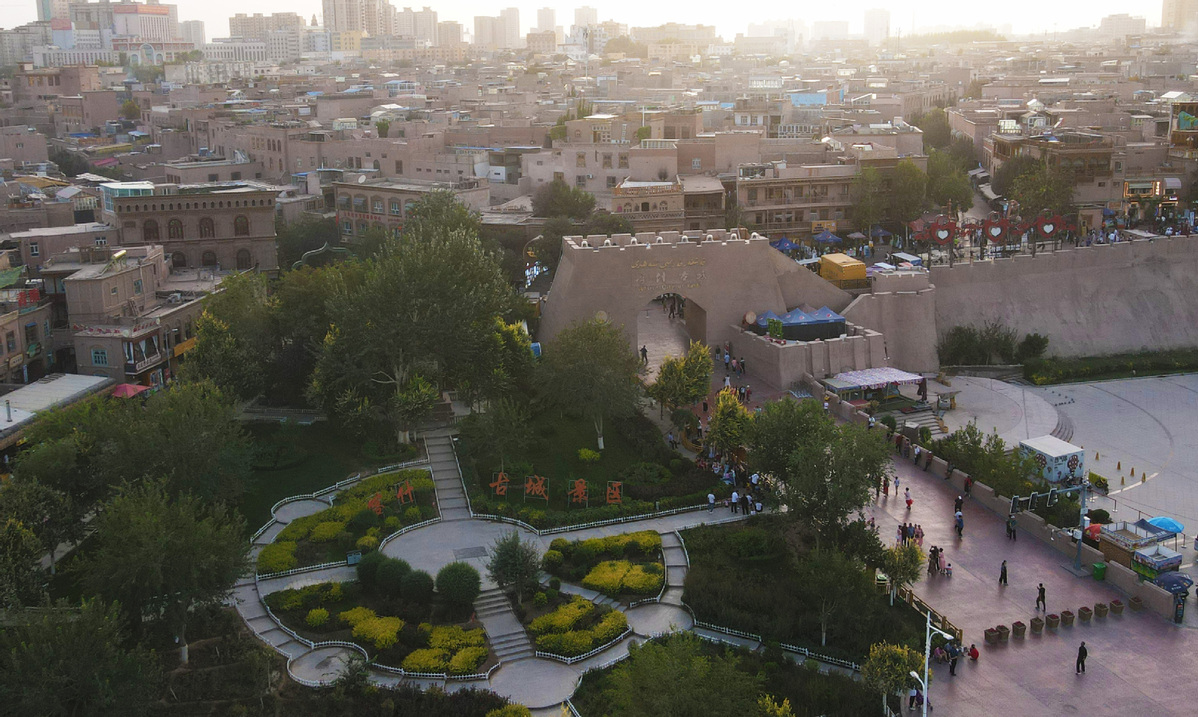 Seven years on, Dilxat Tursun can still feel his heart flutter whenever he recalls the moment he clutched 99 roses in his hand and confessed his feelings to Hadiya Msham Abdulla from Tanzania.
Although Hadiya didn't give her answer right away, the two are now happily married, running the Dili and Diya Cafe in Kashgar, Northwest China's Xinjiang Uygur autonomous region.
In 2012, Hadiya came to China and studied medicine at the Fujian Medical University in the city of Fuzhou.
Dilxat left his home of Xinjiang to go to college in Fuzhou in 2013, having no clue he was about to meet the love of his life three years later.
In 2020, they got married after years of love. Two years later, Hadiya decided to accompany her husband to his hometown Kashgar and opened a cafe here.
The couple poured their hearts and souls into creating the best coffee. Dili and Diya Cafe has become a popular place in the old city area of Kashgar. They also share their business and daily life through live streams on social media.
"Recent years have seen rapid development in Kashgar. The old city area is a scenic spot with huge potential. I'm very optimistic about it," said Dilxat. "There's a century-old teahouse in Kashgar. I hope that in the future this city will have a century-old cafe -- our cafe."