New global order evolves to turning point
Share - WeChat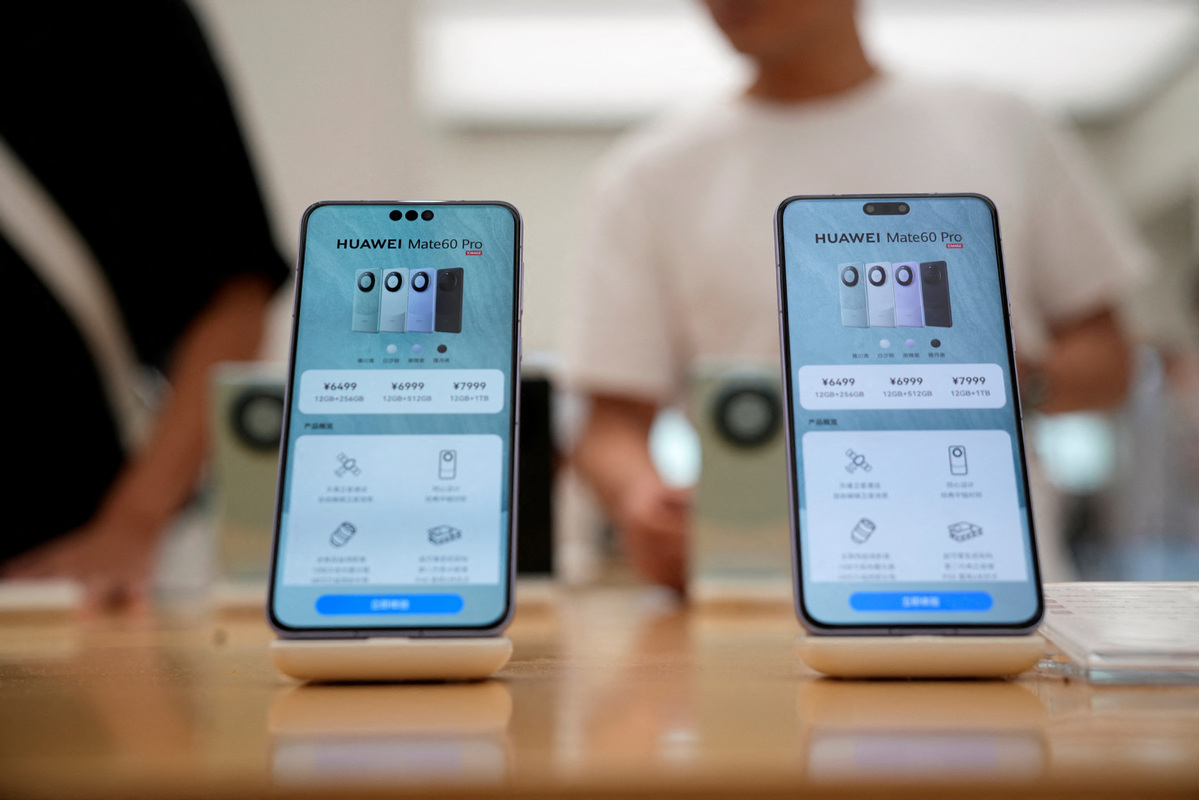 Two events that occurred within a week of each other last month could have historic significance.
BRICS, the grouping of the major emerging economies of Brazil, Russia, India, China and South Africa, agreed on Aug 24 to invite six additional countries to join the group effective Jan 1. Then, on Aug 29, Chinese tech giant Huawei launched its new Mate 60 Pro smartphone, which comes with the company's self-developed chipset, 5G connectivity and satellite call support.
Both developments may seem unrelated but, when viewed as one, they mark a turning point in the evolution of a new world order.
The expanded BRICS will represent more than 40 percent of the world's population, 25 percent of the global gross domestic product, and one-third of the planet's economic growth. It will have the world's largest manufacturing powerhouse (China), along with major oil and gas producing nations (Russia and the newly invited Saudi Arabia, Iran and the United Arab Emirates). Brazil, India and newcomer Argentina are also key agricultural producers, and many of the member nations have extensive mineral reserves.
Technologically, Huawei's new smartphone signifies that several milestones have been reached. The company's 7 nanometer chips mark a breakthrough in self-sufficiency despite United States sanctions on China's chip industry.
The events have built on earlier pivotal points, including the fact that BRICS overtook the G7 economies in purchasing power parity in 2020.This points to a rebalancing of power, with the West remaining integral and the developing Global South becoming increasingly influential.
The new world order will bring more diversity and multidimensionality. While there will still be forces trying to create "small yards and high fences", there will also be other forces that will unite peoples and nations.
Countries, especially those in the Global South, are increasingly capable of upgrading their overall competitiveness. Nations that rely primarily on their natural resources for trade could become oriented toward manufacturing and exports.
Nations with deep pockets, like Saudi Arabia and the UAE, are aiming to become tech capable by utilizing innovations from both the West and China.
With Argentina, Egypt, Ethiopia and Iran set to become BRICS members, linkages are deepening between the grouping and vital regions of the Middle East, Africa and Latin America. This will bring the Global South closer, with benefits from the huge markets within BRICS.
The Chinese mainland's chip breakthrough will redraw the global semiconductor manufacturing landscape and, for that matter, how globalization will evolve. Not only will we see the shifting of the global semiconductor value chain to China, and, as a result, the changing destinies of companies, but China's position as the manufacturing hub for a large range of tech products — such as smartphones, internet of things products, smart consumer electronics and intelligent and connected vehicles — will further strengthen, as will their associated supply chains.
As the world diversifies, China's manufacturing prowess will spread to other Global South nations.Countries like Vietnam, Thailand and Mexico, with industries ranging from electric-vehicle manufacturing to consumer goods, have benefited from this diversification.
With the rise of middle-income groups in emerging economies, demand will grow for both consumer products and food. Many of these countries, like Brazil, Argentina and Russia, are also major producers of agricultural products. We could expect more trade in agricultural and consumer products among the Global South nations.
There's also talk of a new BRICS currency. The use of domestic currencies for international settlements will certainly accelerate, and the US dollar's privileged status faces recalibration. The Chinese yuan will be playing an increasingly prominent role. However, it's hard to believe in total "de-dollarization", as the greenback will remain important, at least in the near future. But the dollar's privilege will be marginalized, and a dramatically different global landscape will surface.
While some "decoupling" and "de-risking" may occur, and "national security" concerns could become more prevalent, open investment flows and collaboration are likely to expand, especially in the Global South, bound by initiatives like BRICS and the Belt and Road. Additionally, artificial intelligence governance and ethics, as well as climate change, will require greater cooperation and coordination among countries.
The new world may look more complicated to some, but it will also make much more sense to many others. Businesses should reflect more deeply on what it means. On a macro level, the new world would mean a shift of the center of gravity back to Eurasia.
However, after many generations of evolution and disruption, the new Eurasia will be very different from that of the past. While differences will continue to exist, commonalities will surface due to common views on opportunities through linchpins such as the BRI, BRICS and the Shanghai Cooperation Organization, as well as new challenges.
The author is founder and chairman of Gao Feng Advisory Co, a strategy consulting and financial advisory company with roots in China.