First Golden Panda Awards to be held in Sichuan
Share - WeChat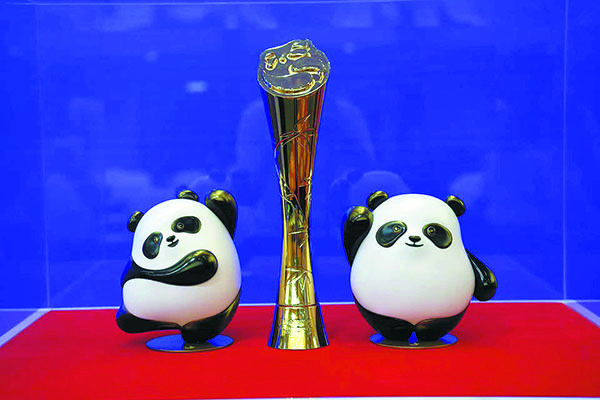 Giant pandas, with their lovable and fluffy appearance, have earned admiration worldwide as one of China's most iconic symbols. Now, these beloved creatures have assumed the role of "ambassadors "for a newly established international award.
The Golden Panda Awards, hosted by the China Federation of Literary and Art Circles and the Sichuan provincial government, will be held in Chengdu, the capital city of Sichuan province, on Sept 19 and 20, according to a news conference held in Beijing on Saturday.
Zhang Yimou, the esteemed director who has, himself, won prestigious accolades such as Venice's Golden Lion and Berlin's Golden Bear, two of the highest honors in the global film industry, has been appointed as jury president for the Golden Panda Awards, which will be presented biennially. Foreign jurors will make up at least 40 percent of the panel.
According to the organizers, the event has received a total of 7,024 submissions from 104 countries and regions, with 4,927 entries — accounting for 70 percent of all the projects — produced abroad.
A total of 25 awards will be presented, with nine dedicated to movies, nine to TV shows, four to documentaries, and three to animated works. Currently, a selection of 90 nominees, encompassing a wide range of themes, have been shortlisted. Among them, notable examples include The Father, a British movie about an elderly man stricken by dementia, the Indian movie Last Film Show, and the American TV series Your Honor.
Designed to boost cultural exchange between China and the world, the event has attracted a string of celebrities to attend, including kung fu giant Jackie Chan, award-winning composer Nathan Wang, two-time Oscar-winning director Malcolm Clarke, and renowned pianist Lang Lang.
A variety of activities is planned for the two-day event, encompassing five cultural forums that seek to unite industry insiders from China and abroad. They will serve as a platform for participants to express their perspectives on promoting cultural exchange and fostering mutual understanding through the medium of movies and TV shows, according to the organizers.
Ren Zhonglun, a jury member for the Golden Panda Awards and vice-chairman of the China Film Association, tells China Daily that he believes the upcoming event will bolster the current positive momentum of recovery in the Chinese film industry.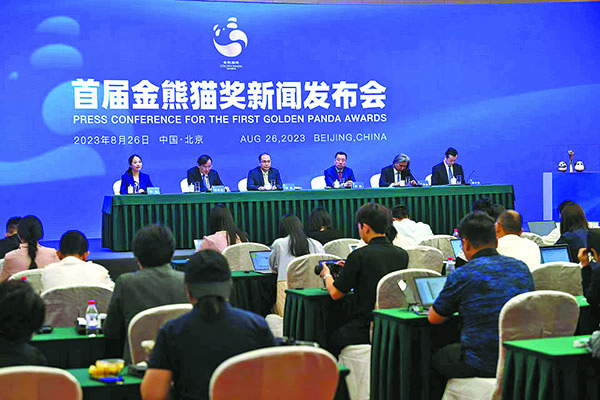 As of Monday, the country's summer box office season, which began on June 1 and concluded on Thursday, grossed over 20 billion yuan ($2.75 billion). This surpasses the 17.78 billion yuan earned in 2019, making it the highest-grossing summer in the history of Chinese cinema, according to movie information tracker Beacon.
"Based on historical experience, winning awards has a certain influence on boosting the confidence of filmmakers and stimulating audience interest in watching these award-winning movies. Additionally, this event will also screen some of the competing films, providing a valuable opportunity for local audiences to collectively and extensively appreciate a wide range of outstanding domestic and international films," says Ren.
Zhang Hong, deputy head of the organizing committee office, reveals that the event will also consider expanding its scope to include additional cultural fields, such as literature and music, facilitating a closer bond between China and the rest of the world.
Wu Weishan, director of the National Art Museum of China, says that five of China's most prestigious art academies have been brought together to design the preliminary drafts for the symbols, mascots and the trophies for the Golden Panda Awards.
"The mascot is a round and lively, lovable giant panda. Its edges are fringed with a golden glow, reminiscent of the reflection of the rising sun at dawn," says Wu.
Also inspired by giant pandas and their favorite food, the trophy stands 37.1 centimeters in height and has a gold-plated exterior. Weighing approximately 1.7 kilograms, the concave cylinder is engraved with the shape of bamboo leaves, with a panda icon, cleverly incorporating the yin and yang symbol, in relief at the top.
Most Popular