Xinjiang cultural heritage exhibition proves success
Share - WeChat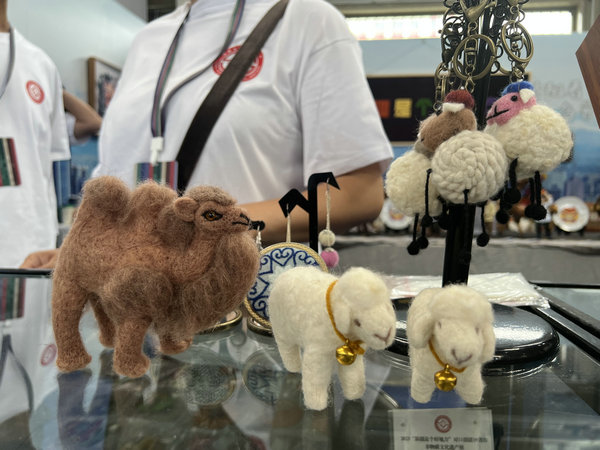 An intangible cultural heritage exhibition, co-hosted by the Ministry of Culture and Tourism and the government of the Xinjiang Uygur autonomous region, was held from Aug 23-27 in Aksu prefecture, Xinjiang.
It was the first time that the exhibition, held for three consecutive years, took place outside Urumqi city. Representatives from 19 provinces and cities across the country participated in the event, featuring 383 inheritors of intangible cultural heritage and 330 intangible cultural heritage projects.
After three consecutive years of cultivation, the exhibition of intangible cultural heritage has become a distinctive activity for enriching culture in Xinjiang, serving as a platform for cultural exchange and interaction, as well as an important window for showcasing the achievements in the preservation of intangible cultural heritage.
"Drawing upon the unique characteristics of cultural and tourism work, and making good use of the abundant resources in culture and tourism, we aim to better carry out the 'Culture Enriches Xinjiang' initiative," said Rao Quan, a vice-minister of the Ministry of Culture and Tourism.
Most Popular