Shanghai leads way with nocturnal art studies
Share - WeChat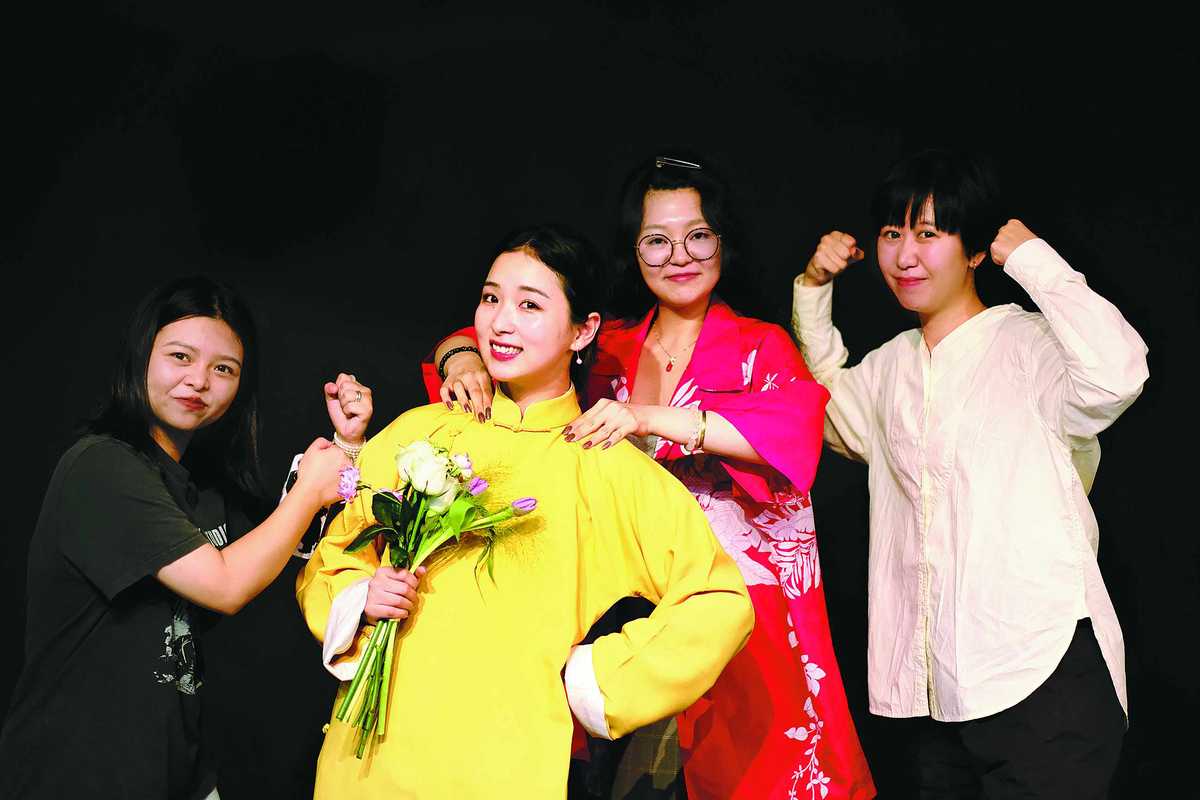 Courses in city attract thousands of applicants
Liu Xuelian, nicknamed Mango, a 27-year-old test engineer in Shanghai, made her cross-talk debut on stage at the Shanghai Mass Art Center on July 20.
This was no career change. She was taking part in an end-of-class performance after a three-month art course held in the evenings during spring.
Cross-talk was one of the 278 evening art courses available for the public this spring. The night art course program was launched in 2016 by the Shanghai Municipal Administration of Culture and Tourism.
The program focuses mainly on providing culture and art courses to those in the 18 to 55 age bracket who usually work during the day. Participants take 12 lessons given by professional tutors for a cost of about 500 yuan ($70), far below the market price.
Based at the Shanghai Mass Art Center, the program covers all the city's 16 districts. There are more than 100 teaching locations, each with a different syllabus, to cater to demand. The program's courses range from traditional culture, fashion and intangible cultural techniques, to music, dance, coffee, food, makeup and lifestyle lessons.
In April, when the program started registration for the spring semester, thousands of applicants arrived.
Wu Penghong, curator at the Shanghai Mass Art Center, said: "When registration started at 10 am on March 6, more than 380,000 people tried to sign up for courses given at 123 teaching locations, with 6,507 successfully securing places. The sword dance course was the most popular, selling out in just eight seconds."
The fall semester for Shanghai's evening art courses starts next month, with 143 teaching locations across the city and a total of 390 online and offline courses on offer.
Online registration for the new semester began at 10 am on Aug 11, attracting applications from more than 654,800 people, far more than the number for the spring semester.
Within a minute of registration starting, 12 courses sold out, including those for handmade leather goods, baking, Shanghai dialect, jazz dance, singing, tai chi, cosmetics and yoga. Classes at 13 locations were filled in less than half an hour.
Registration data for the spring semester show that evening art courses are especially popular among younger people. Those born in the 1980s accounted for 39 percent of the places taken, while applicants born in the 1990s took 40 percent.