Traditional culture drives rural vitalization
Share - WeChat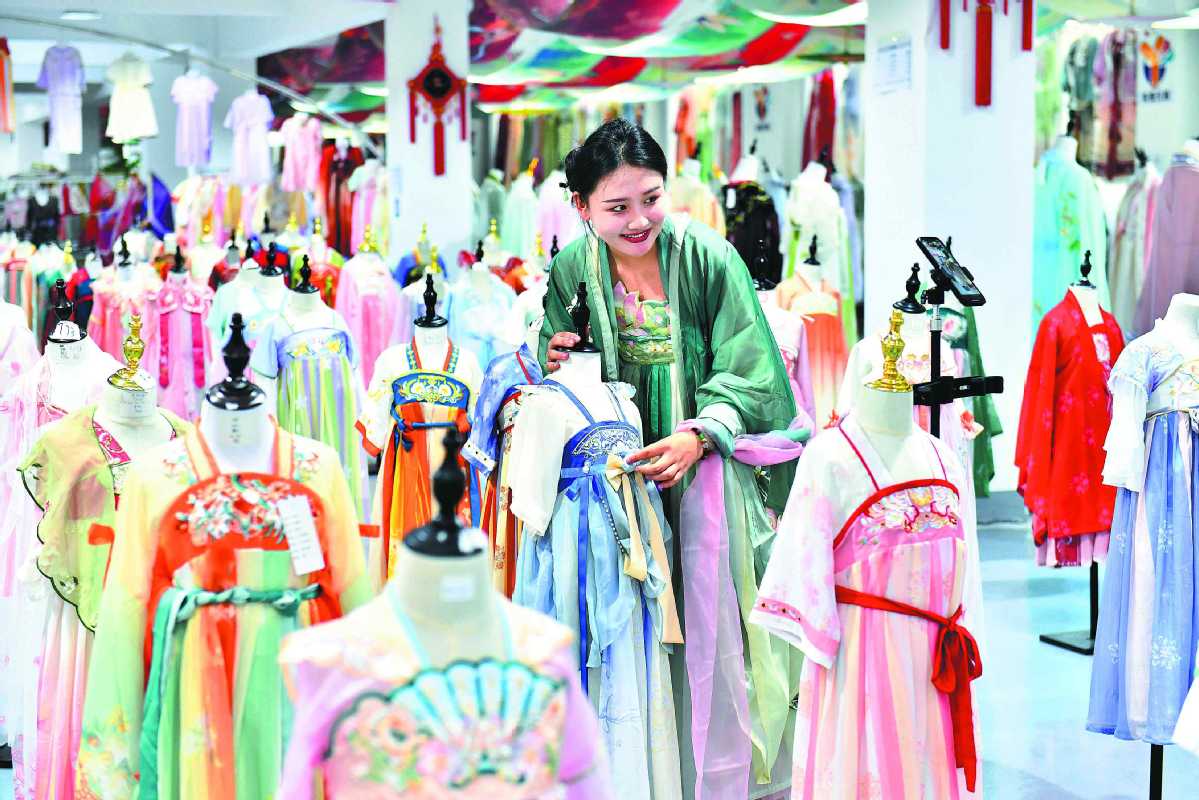 Orders for time-honored costumes surge on e-commerce platforms
Quality traditional Chinese costumes are gaining popularity at home and abroad, triggering increased orders on e-commerce platforms.
One town benefiting from this boom is Daiji in Caoxian county, Shandong province, where customers are increasingly looking to buy hanfu — time-honored Chinese clothing.
Li Tao, Party secretary of Daiji, said the orders placed online have significantly driven growth of the town's clothing industry.
Visitors taking a stroll along the main road in Daiji come across a line of shops involved in the garment business, ranging from cloth production and pattern printing to costume outlets. Workers can be seen packaging orders for delivery.
At the end of last month at an e-commerce industrial park in the town, a young woman used a livestreaming platform to promote a hanfu outfit bearing a set of yunjian, a type of popular clothing decoration made in the style of the Ming Dynasty (1368-1644).
Zheng Tao, director of Qianwei Hantang Apparel Co, which is situated in the industrial park, said, "These exquisite items attract a great deal of attention from buyers, and they sell like hot cakes."
During the past six weeks, the company has sold more than 7,000 of the hanfu outfits promoted by Zheng.
"We have seen substantial growth in hanfu sales during the first half of this year," Zheng said. "In the past two months alone, these sales have reached 10 million yuan ($1.37 million), a tenfold rise year-on-year."
Zheng is not the only one enjoying the sales boom. In the first half of this year, total sales of hanfu in the town sold via e-commerce platforms reached 2.5 billion yuan, Li, the local Party secretary, said.
"Many hanfu producers in the town are working overtime to meet their orders," Li added.