Centuries-old stone carving found in China's Mount Taishan
Share - WeChat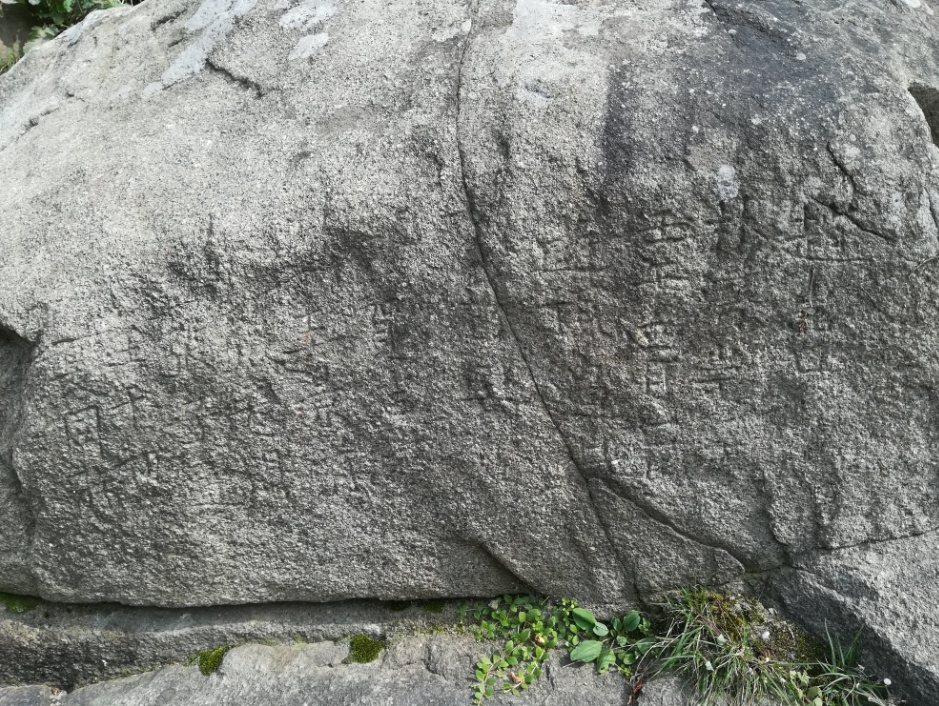 JINAN -- Management authorities of Mount Taishan, a UNESCO world heritage site in east China's Shandong Province, have reported their latest finding of a stone carving that dates back more than nine centuries.
The text carved on a cliff stone measures 78 centimeters wide and 28 centimeters high and contains dozens of Chinese characters, including a list of five names, presumably of a group who climbed Mount Taishan together in the early summer of 1102 AD.
Zhao Boping, an official with Mount Taishan's management committee, found the carving during a routine inspection tour of the mountains. "It was not included in any historical documents, probably because the words are too small -- about 5.5 centimeters each -- and almost illegible after centuries of weathering."
He said Mount Taishan was popular as a tourist destination and religious site in the 12th century. "People liked to go to temple fairs at the foot of the mountain, or climb to the top and carve their names on a cliff stone to mark their trip."
Zhao said the newly discovered carving was one of the oldest in the area, as massive inscriptions on mountain stones became prevalent only in the Ming Dynasty (1368-1644).