I'm delighted by my first taste of a new experience
Share - WeChat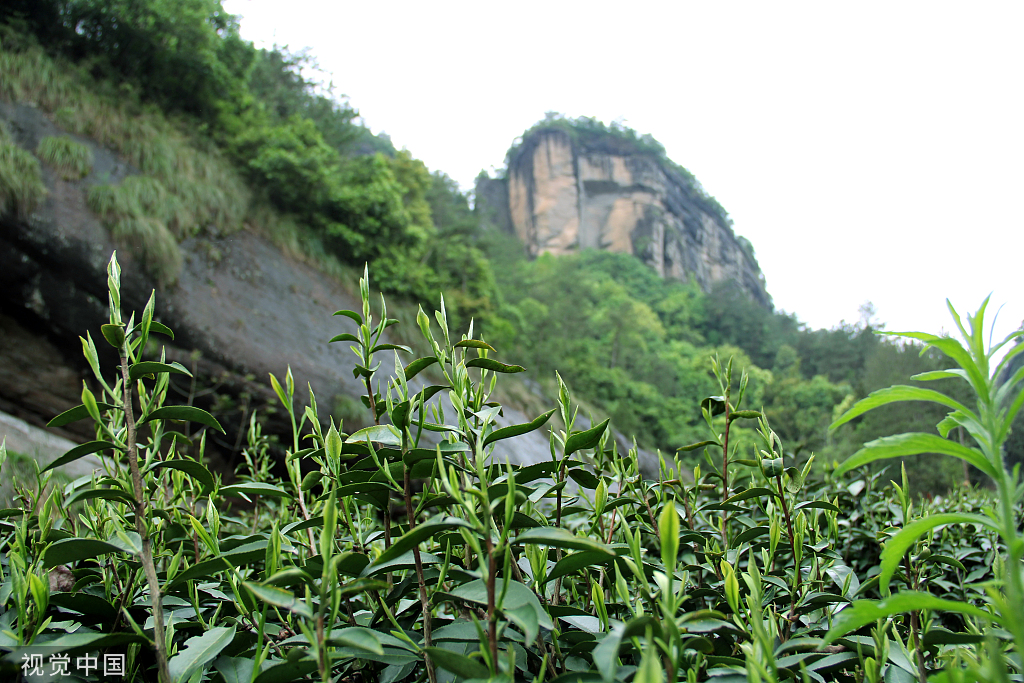 Tea is not part of my daily life. Like casual wine drinkers, I can tell you broadly what I like and dislike, but my palate isn't nearly refined enough to pick out "notes" of XYZ flower or tree or soil that I'm told influences the flavor. And that's fine. There's no rule that says you have to be a "tea sommelier" in order to have an opinion.
Mount Wuyi is famous for its rock tea. I was told that, as the tea trees grow between the cracks of the rocks on the mountain, the minerals in the rocks imbue the tea with a unique flavor. The metallic "notes" are very pronounced. I could sense a tingling metallic flavor on the back of my tongue after the initial taste of fresh tea. It reminded me of the time I sucked on a copper penny as a kid (not recommended), or when I licked a battery (also not recommended). Neither of these weird childhood occurrences do the tea justice, of course. With each mouthful, there's a wash of freshness, then a bitterness that will make you salivate, then a lingering metallic taste. I've never had anything quite like it.
My host seemed delighted that I could put words to what I was tasting. So was I! I was happy to describe the flavor beyond the generic "fresh" and "fragrant."
Wuyi rock tea is bold and hearty, like the mountain itself and the people who live there. It may not be everyone's cup of tea, but it is certainly worth a try.
As for the rest of the Wuyishan National Park, it's as beautiful and unique as the tea. Boatmen will tell you legends of how the rock formations came to be as you drift down Nine-Bend River on a bamboo raft.
As one would expect, there's a heartbreaking tale of young love gone awry. It would cast a melancholy hue over the excursion if it weren't for the beauty along the riverbanks that make you smile again.
I was also fortunate enough to be granted access to the core area of the national park, off limits for tourists and reserved for research. Atop a weather tower, there was nothing but an expanse of rolling green mountains and a cool breeze. I could have stayed there for days.
In those moments, I reflected on the fact that, in part, art and music exist so we can hold on to the beauty we see and the feelings it evokes.