Xi welcomes guests attending Chengdu Universiade
Share - WeChat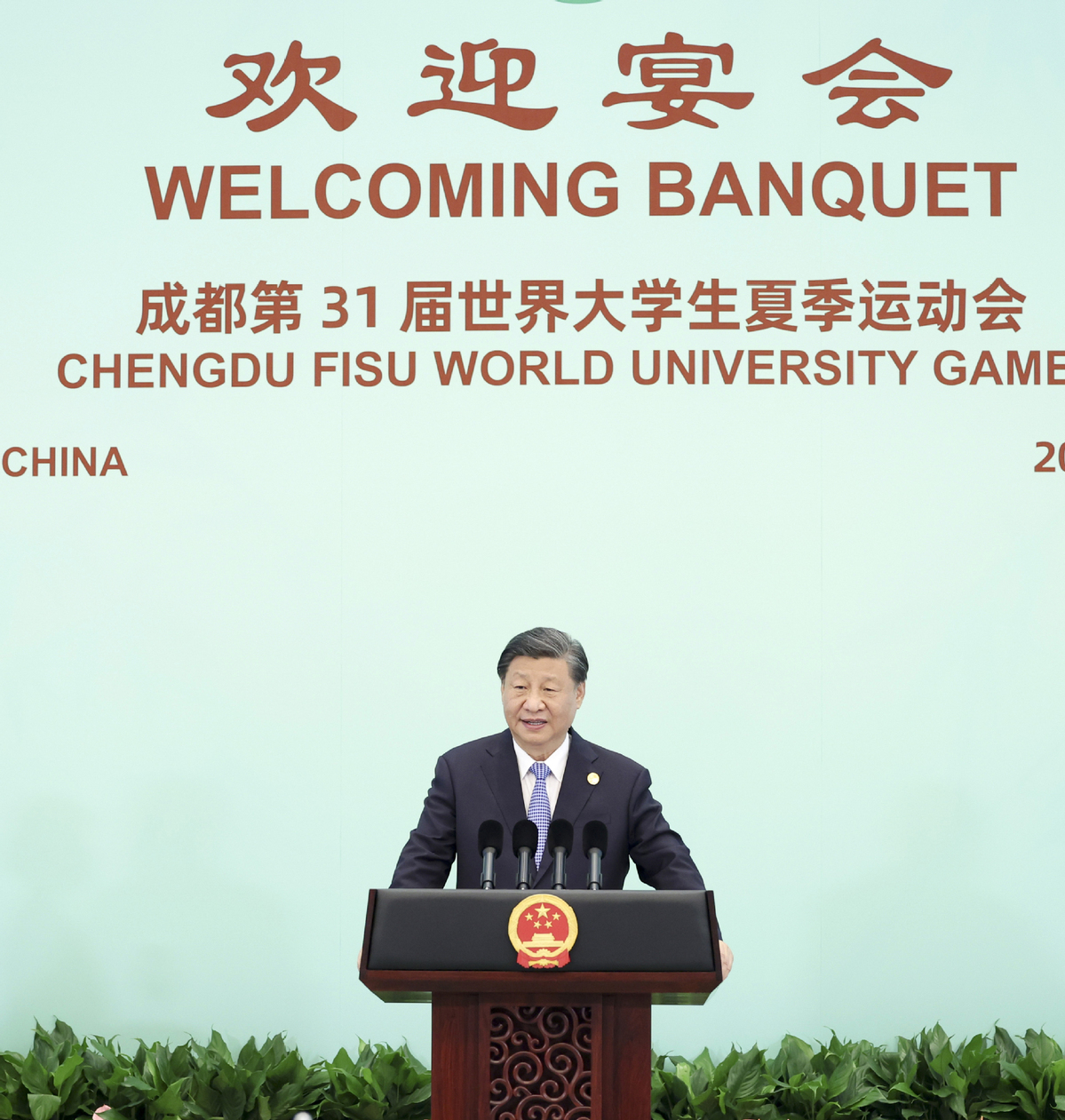 President Xi Jinping on Friday addressed a welcoming banquet ahead of the opening ceremony of the 31st summer edition of the FISU World University Games in Chengdu, capital city of Southwest China's Sichuan province. Here are the higlights.
China honors promise to ensure smooth running of Chengdu Universiade
China has earnestly delivered on its solemn promise to ensure the smooth running of the Chengdu Universiade, thus contributing to the development of international youth sports cause, Xi said.
Xi calls on young people to promote world peace, development
Xi called on young people from around the globe to join hands to promote world peace and development.
Xi expressed the hope that young people from around the world will take the opportunity of the Chengdu Universiade to enhance mutual understanding and inject new impetus into human progress.
Xi calls for solidarity in addressing global challenges
Xi called for boosting solidarity through sports to gather positive energy for the world to jointly address global challenges and build a better future through cooperation.
Xi stresses deepening exchanges, mutual learning
Xi stressed deepening exchanges and mutual learning, and promoting the shared values of humanity.
He called for efforts to promote the shared values of humanity and the building of a human community with a shared future.
All are welcome to experience, share Chinese modernization
China welcomes all guests to the 31st summer edition of the FISU World University Games to experience and share the fruits of Chinese modernization, President Xi Jinping said Friday.