Ex-CBRC official pleads guilty to graft
Share - WeChat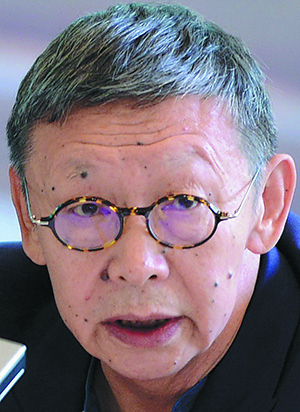 Cai Esheng accepted bribes totaling 519 million yuan over span of 15 years
Cai Esheng, a former vice-chairman of China's top banking regulatory body, pleaded guilty to accepting 519 million yuan ($72.3 million) in bribes and abusing his power, in a trial held at the Zhenjiang Intermediate People's Court in Jiangsu province on Thursday.
Cai, 72, used to be vice-chairman of the former China Banking Regulatory Commission, which was replaced by the China Banking and Insurance Regulatory Commission following the institutional reform initiated by the State Council in 2018. The commission was restructured into the National Administration of Financial Regulation earlier this year.
Cai pleaded guilty to the crimes on Thursday in court. His sentence will be issued at a later date.
Prosecutors from the Zhenjiang People's Procuratorate said that from 2006 to 2021, Cai made use of his different positions, including when he was vice-chairman of the banking commission, to provide assistance to certain companies and individuals in terms of financing, loans, business contracts, job promotions and other matters.
In return, he accepted property either directly or indirectly worth more than 519 million yuan.
Cai, a native of Hubei province, spent almost all his career in the financial sector and once served in different positions at the People's Bank of China. He was vice-chairman of the CBRC from December 2005 to June 2013.
He was placed under investigation in July 2021, eight years after his retirement. In January 2022, the Central Commission for Discipline Inspection and the National Commission of Supervision announced the results of the investigation.
The CCDI and the NCS said that Cai seriously disrupted the order of the financial market and accepted gifts such as invitations to attend banquets, travel and play golf that might have affected the impartial execution of his official duties.
He also interfered with administrative matters that were beyond the scope of his duties, and he continued to use his influence to seek profits even after retirement.
After the NCS completed its investigation, it transferred Cai's case to the Supreme People's Procuratorate, which approved his arrest in February 2022.
The Zhenjiang procuratorate was later assigned to review the case and ultimately filed charges against him in June 2022.
yangzekun@chinadaily.com.cn