Old-style social media
Share - WeChat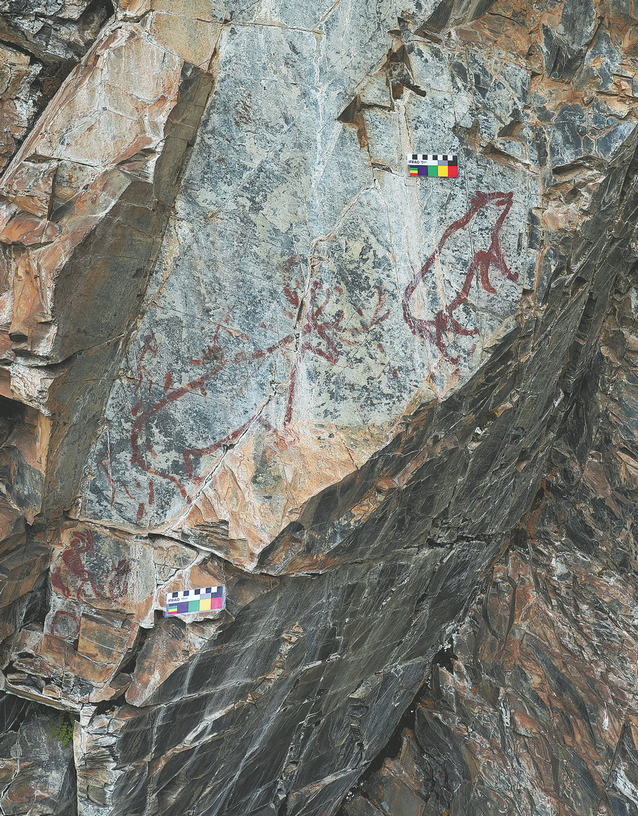 Rock paintings were the means by which our early ancestors kept in touch on the whereabouts of their prey, Yang Feiyue reports.
Zhou Xingkang had a few close calls during his recent quest to find out more about the ancient rock paintings and prehistoric culture in Haizishan, Garze Tibetan autonomous prefecture, Southwest China's Sichuan province.
"Some places were really hard to reach, and we had to ride a motorcycle along a precarious path, with a steep cliff on one side," Zhou says.
Zhou's motorcycle stumbled once, as a thermos hanging on the handrail fell and got among the wheel spokes. "I was lucky as the motorcycle crashed on the non-cliff side."
The bumpy journey lasted for about seven hours each day, and any slip would likely lead to a more permanent conclusion.
"It was hard, even for me, considering I had decades of mountain hiking experience," Zhou says, adding that he had trouble standing straight at the end of the ride.