Wants love but maybe not 'I do'
Share - WeChat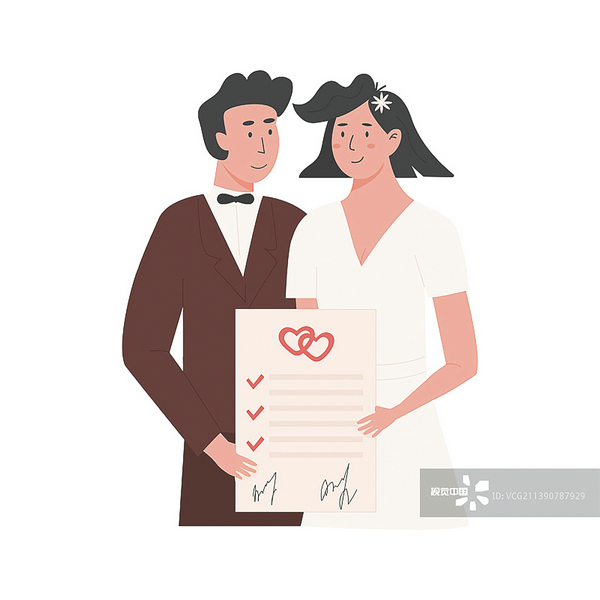 This is an extract of the Survey Report on the Social Mentality of Young Chinese Netizens (2022) conducted by Fudan Development Institute's Center for Communication and State Governance Research, the Global Communication All Media Research Institute of Fudan University, Bilibili Public Policy Research Institute and the Shanghai Information Security and Social Management Innovation Laboratory. The report surveyed a total of 5,492 young netizens across China in 2021 and 2022.
Researchers found that most young netizens still aspire to be in a romantic relationship, and only a few expressed no intention. But young netizens' willingness to get married is much lower than their willingness to fall in love.
Sina Weibo data shows that among the 5,492 young netizens surveyed, 16.4 percent expressed a desire for romance, while only 0.6 percent clearly said they have no intention to have a romantic relationship. However, only 3.4 percent expressed a positive attitude toward marriage as opposed to 1.2 percent who expressed a negative attitude.
Young netizens with a higher education background have a stronger willingness for both romance and marriage. Statistics show that compared to young netizens with a middle school or high school degree, those with a bachelor's or master's degree are more willing to get involved in a romantic relationship and get married, which might correspond to their financial situation as people with a higher education level tend to have higher income and are more likely to be able to afford the costs associated with maintaining a healthy romantic relationship and marriage.
Regarding the disparity between young netizens' willingness to have a romantic relationship and their willingness to get married, an analysis of Sina Weibo posts shows a disconnection between relationships and marriage: to fall in love boldly but get married cautiously has become the main trend when it comes to young netizens' relationship attitudes.
On the one hand, they hold high expectations for relationships because being in a relationship not only fits the worldly definition of "success" but is also the first option for young people when they feel lonely and crave company. On the other hand, marriage means more responsibility, a heavier financial burden, and stricter social discipline. The traditional marriage system conflicts with the individualistic values that young people today hold dear.
The analysis of Sina Weibo posts reveals that the reason young netizens are unwilling to get married is that they are under the influence of the "anti-social clock" concept and have a higher need to pursue individualized goals and ideals than to follow the ordinary social rhythm. The inequality between rights and obligations in marriage and a gender trust crisis triggered by issues like domestic violence — both due to insufficient social support systems — are also contributing factors.
First of all, young netizens regard marriage as an individual choice rather than a social expectation. The more they are pushed by older family members to go on blind dates, to get married, and to follow the long-held Chinese filial piety traditions, the more adverse they would be toward the idea of marriage. Secondly, when it comes to the inequality between rights and obligations in marriage, young people of both genders say that their gender bears more pressure in modern society than ever before, which they believe is a "systemic failure".
One of the explanations for this systemic failure is that the traditional and conservative education on relationships and marriage that today's young people receive has been keeping them from being able to engage in healthy communication with the opposite sex. The fact that many parents forbid their children from engaging in relationships in primary and secondary school also robs young people of opportunities to communicate with the opposite sex, making it difficult for them to effectively establish intimate relationships when they grow up. Finally, frequent coverage of gender-related social issues can exacerbate conflicts between the two sexes, causing young people to resist intimate relationships and avoid marriage. The most typical issue is the gender trust crisis triggered by violence and infidelity inflicted by the male side. That's why young people are increasingly concerned about the introduction of relevant laws to help deal with this problem.
The attitude toward relationships and marriage of young netizens in the "fan circle" also deserves mentioning. Post-90s and post-00s people tend to project their emotional needs through virtual intimacy as a substitute for real marriage and relationships. Data shows that young netizens who participate in fan groups are less willing to fall in love and get married than those who do not because they have developed imitative intimacy with their idols, which may replace the real intimacy established in relationships and marriage.
On the one hand, young fans project their idols' beauty and excellence onto their requirements for their potential spouses, which can be a high standard to reach for people in real life, making most of them unwilling to get married. On the other hand, the intimate relationships between young fans and their idols have been formed with elements of care, trust, understanding, interaction and commitment, with fangirls and fanboys investing great time and money in their one-sided relationships.
Analysis of millions of related video comments on Bilibili also showed that young netizens today still long for sweet romance. In the comments of videos related to relationships, young people share their experiences or express their expectations for future relationships in joking tones.
But to young netizens, relationships and marriage are just vague yearnings, something that they tend to entrust others to fulfill. For example, they like to say catchphrases like "It's more fulfilling to watch others fall in love than doing it myself", and they tend to leave positive and passionate comments under videos of relationship bloggers to gain emotional satisfaction. These behaviors in the virtual world might reflect that they are facing a lot of pressure in real life when it comes to relationships and marriage.
Most Popular