Wagner incident resolved, but it's an uneasy calm
Share - WeChat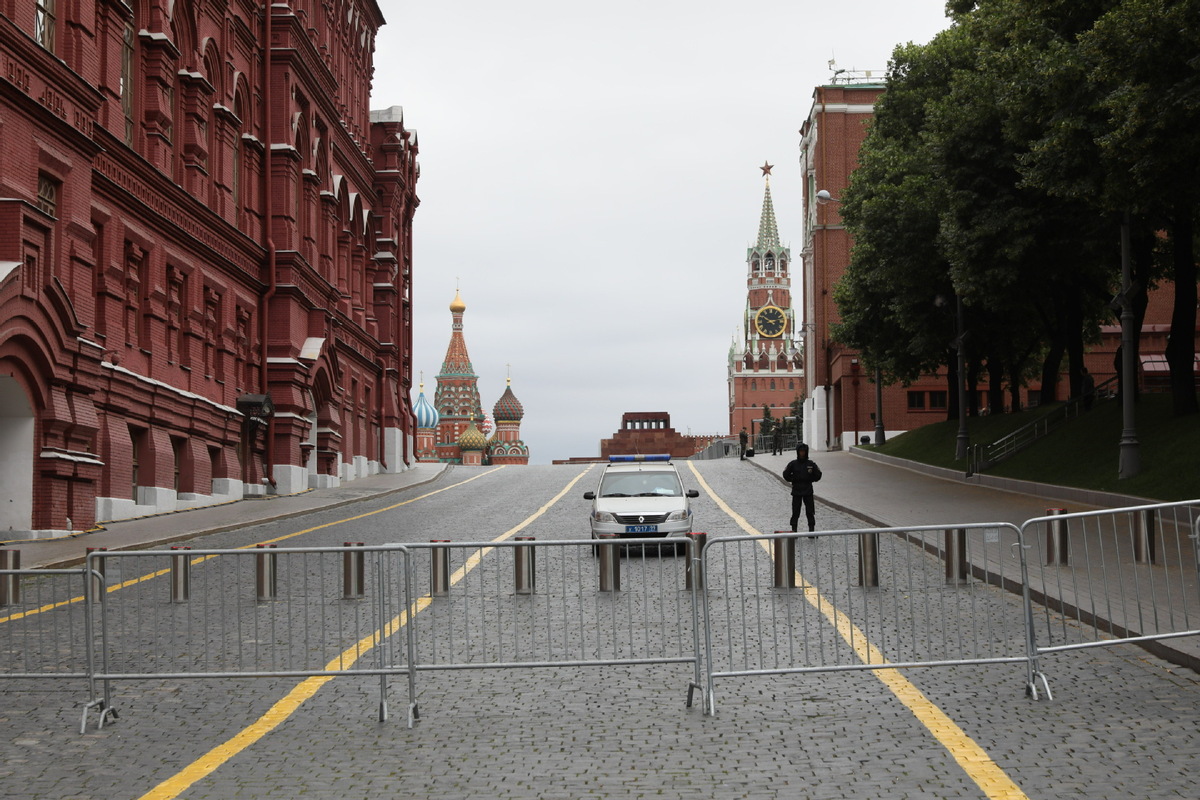 Editor's note: Moscow and Yevgeny Prigozhin, head of the Wagner group, arrived at a compromise thanks to mediation by Belarusian President Alexander Lukashenko late on Saturday. Two experts talk to China Daily's Zhang Xi and Pan Yixuan about the impact of the incident.
Peaceful resolution good for all
The Russia-Ukraine crisis had reached a stalemate when the Wagner private military group suddenly incited an armed operation.
Against the backdrop of the escalating conflict between Russia and Ukraine, the Wagner group rose, with the tacit approval of high-level Russian officials, to achieve remarkable results in the Russia-Ukraine conflict. However, intense conflicts between the Wagner group and high-level officials of the Russian Defense Ministry triggered the mutiny.
Fortunately, the crisis has been resolved for now, following the mediation by Belarusian President Alexander Lukashenko.
This event fully demonstrates Russia's national character and modern-day power politics. The resolution of this crisis is critical to Russia's overall national interests and conforms to the common wishes of the ordinary people. Its safe resolution can strengthen the Russian government's consistent foreign policy.
Although the crisis has been resolved on the surface, the mutiny by the Wagner group reveals that social, economic and political problems have been rising since the Russia-Ukraine conflict.
Xu Wenhong is a researcher on Russia studies, Chinese Academy of Social Sciences
Incident alarming
Within a day, the Wagner private military group staged an armed action against Moscow and arrived at a compromise following the mediation of Belarusian President Alexander Lukashenko, which was a very sobering incident.
The Wagner group's coming into existence and growing into a strong force in Russia is something out of the ordinary. It is akin to an old Chinese saying: to use a dog's tail to pretend it is a mink's when the latter is insufficient. Maybe the incorporation of mercenaries into the Russian army was the best option for both the Russian government and the Wagner group, but it reminded of the Chinese saying about feeding a tiger and then inviting trouble.
The conflict between mercenaries and the Russian army is only the tip of the iceberg about the inherent contradictions in Russian society.
The success of Lukashenko's mediation is of utmost importance, as Wagner's group may not see how risky the military action could have been. It may not have amounted to a civil war as some media outlets have suggested, but it undoubtedly rings an alarm bell for Russia.
Yu Sui is a professor at the China Center for Contemporary World Studies.
The views don't necessarily reflect those of China Daily.

If you have a specific expertise, or would like to share your thought about our stories, then send us your writings at opinion@chinadaily.com.cn, and comment@chinadaily.com.cn.
Most Viewed in 24 Hours
China Views