Ordos cultural products shine at Shenzhen fair
Share - WeChat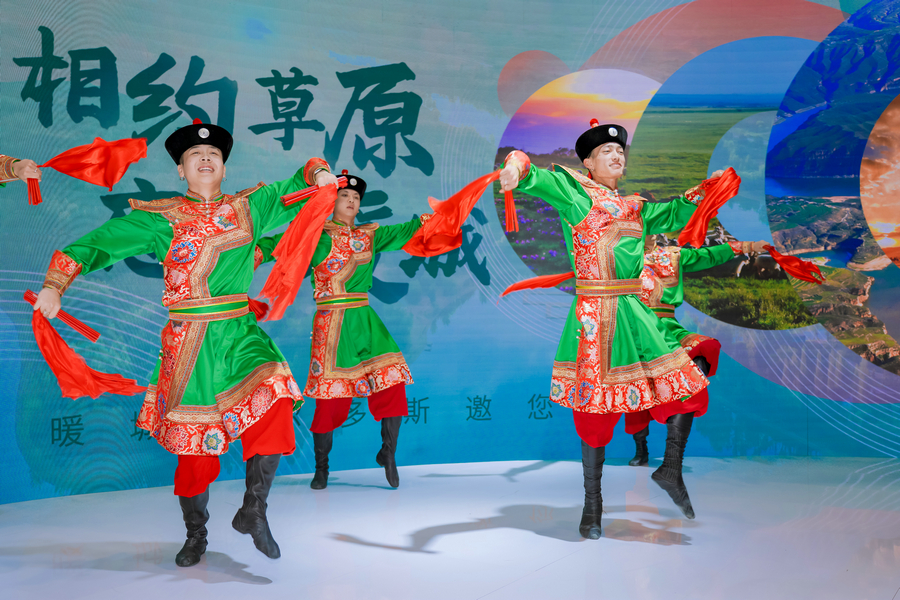 A group of 10 exhibitors representing the city of Ordos, Inner Mongolia autonomous region, polish their products at the 19th China (Shenzhen) International Cultural Industries Fair in Guangdong province.
The fair is being held in Shenzhen and runs to June 11.
The Ordos exhibition area — themed "Meeting on the grassland, falling in love with the Warm City" — divides its 240 square meters into an immersive experience area, a cultural and tourism product exhibit and even an interactive activity area.
Nearly 300 featured handicrafts, cashmere products, personalized ceramics and other cultural and creative products from Ordos amaze visitors.
Meanwhile, the dance and traditional horse-head fiddle performances brought by the Ordos' Ulan Muqir art troupe have been popular at the Inner Mongolia exhibition hall.
While showcasing the development achievements of the Ordos culture industry, the exhibition area also allows visitors to experience the charm of the city's culture.