Artist Shi Jinsong aims to stimulate thinking via works
Share - WeChat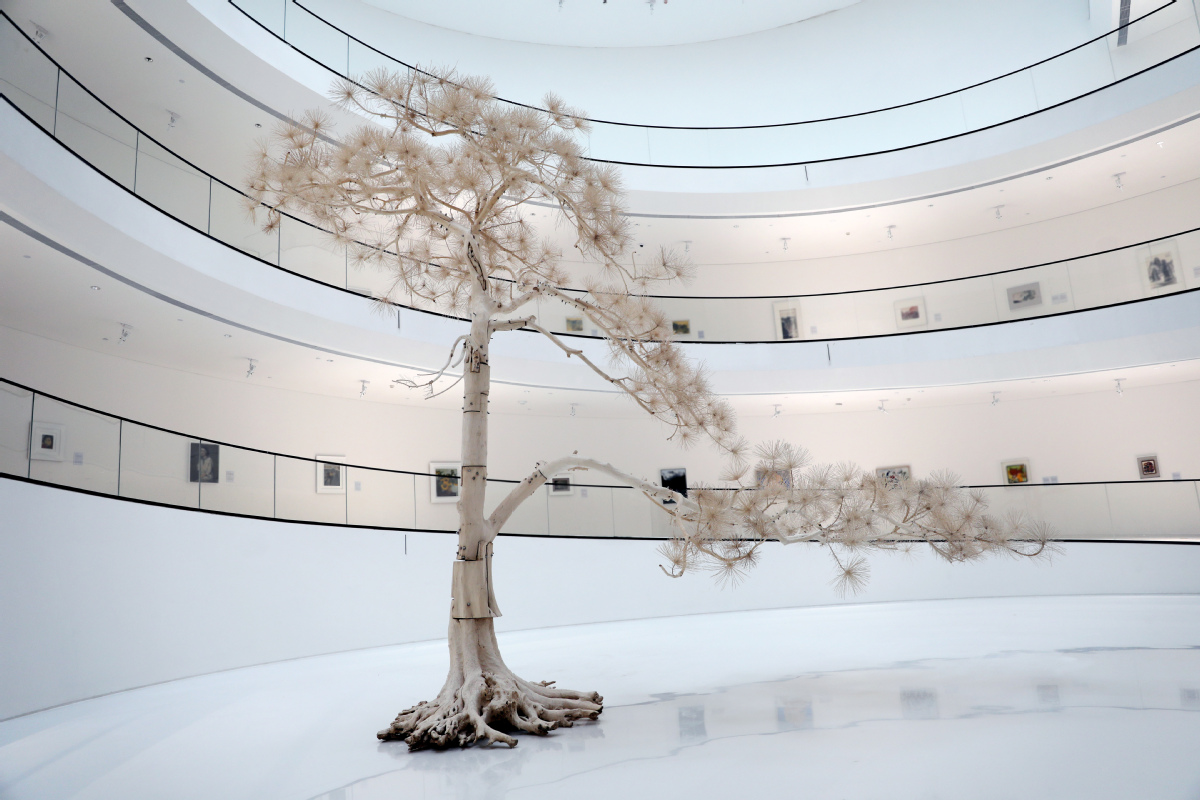 Shi Jinsong, who came to prominence at the age of 17 and now aged 54, is best known as a contemporary sculptor. In fact, he has explored a variety of art forms, including sculpture, installation, multimedia video and theater experiments. Shi's artworks have been exhibited in world-renowned art venues, reflecting his understanding of traditional Chinese culture and contemporary art. He hopes his works will spark a conversation among viewers and stimulate thinking, rather than passively convey an idea.
"For me, traditional art is like nutrition for a boxer. Boxers eat beef, protein and a lot of nutrients; or in other words, just like a human being has to eat a lot of things to build up nutrition and then face all the circumstances of life. That is the foundation. The body is made up of many things, so the energy of the traditional stuff must be a very important part," said Shi.
Stones, trees and bamboo – it's like walking into a garden when you enter Shi's studio. Various materials are used to create the scenery, and these elements are the source of inspiration for what he has named the "Garden in the Living Room".

In 2005, he conceptualized his well-known "Song" series, the Chinese word for pine tree.

"At that time, the road was being built near our yard, and the forest was gone. When I saw the broken branches and fallen leaves all over the ground, I was very sad, and I hoped to revive them. So I cleaned them out, reassembled them, and I wanted to restore them as a tree. What did the tree look like? It must have been a tree or something like that in my memory, so it was revived in a traditional way."