Dragon boats a family tradition in Fuzhou
Share - WeChat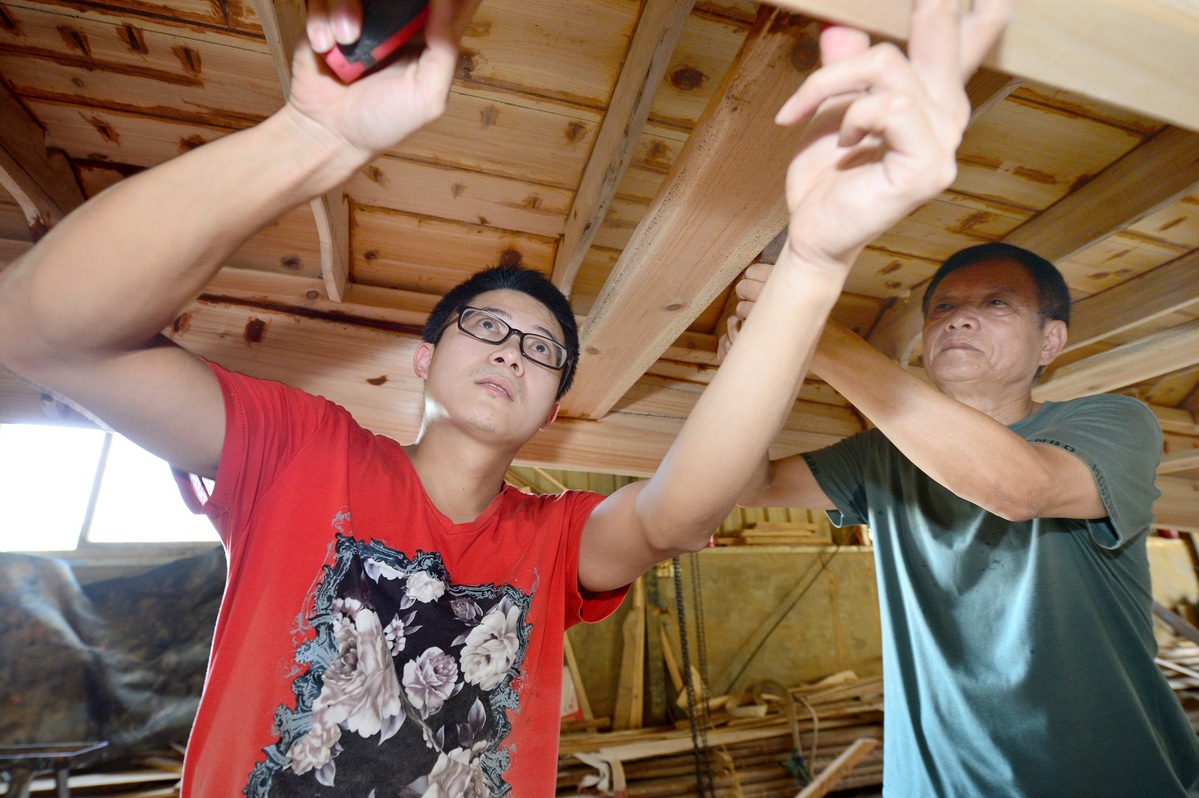 As the Dragon Boat Festival approaches, Fang Shaohuang and his family are staying busy. They make dragon boats at his factory in Fangzhuang village of Minhou county in Fuzhou, Fujian province.
Fangzhuang, the largest dragon boat-making base across the country, is well-known for its boat tradition, which has a history of more than 700 years.
There are four large-scale boat-making factories in the village, including Fang's. So far, they have received orders for some 200 boats, valued at about 6 million yuan ($843,526).
Fang, 72, a third-generation inheritor of his family's boat-making techniques, began learning the skills at 14 and now runs the factory.