Straw finds new usefulness in Hebei
Share - WeChat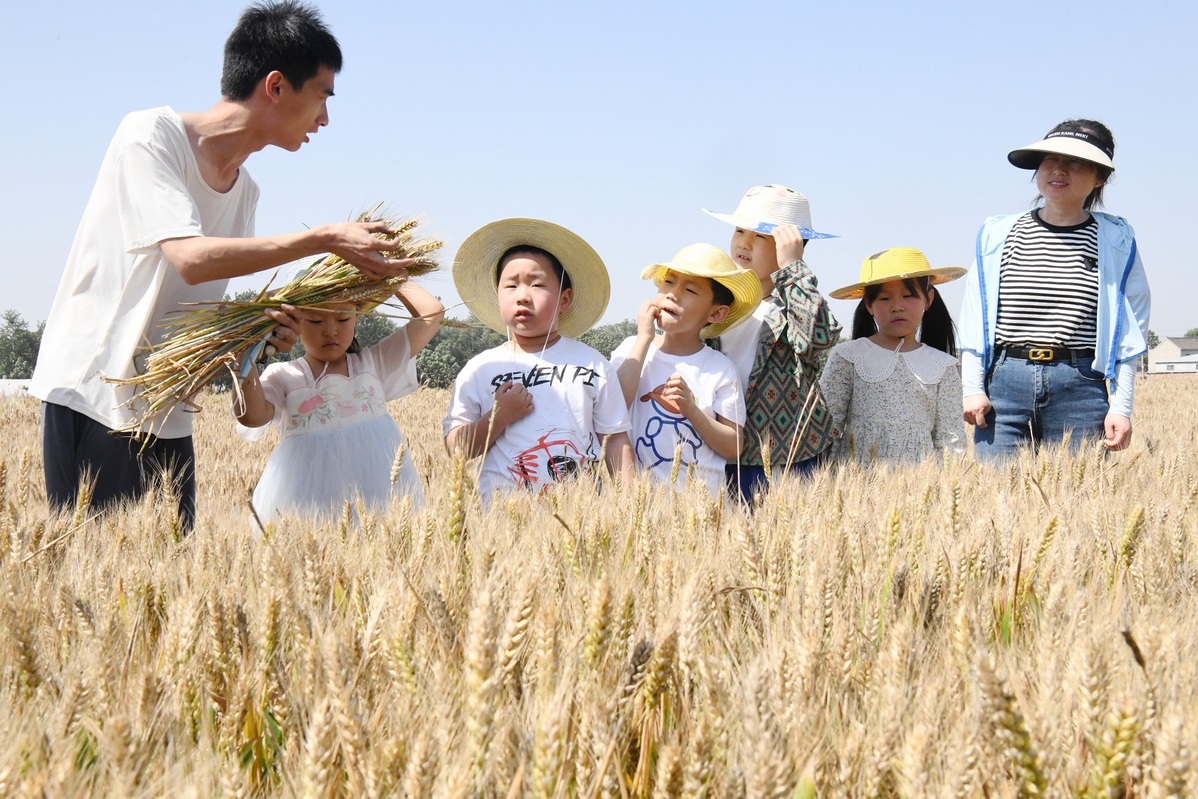 Farmers in Guangping county of Handan, Hebei province, recently collected wheat stalks, which will be used for making animal food and organic fertilizers.
This is a new use for the straw, which the county has explored in recent years to improve the comprehensive utilization rate of straw and at the same time protect the ecological environment and increase farmers' incomes.
During the harvest season, local schools organize activities to teach children about crops and to experience the harvest process.