'Smart security gates' to prevent foul play
Share - WeChat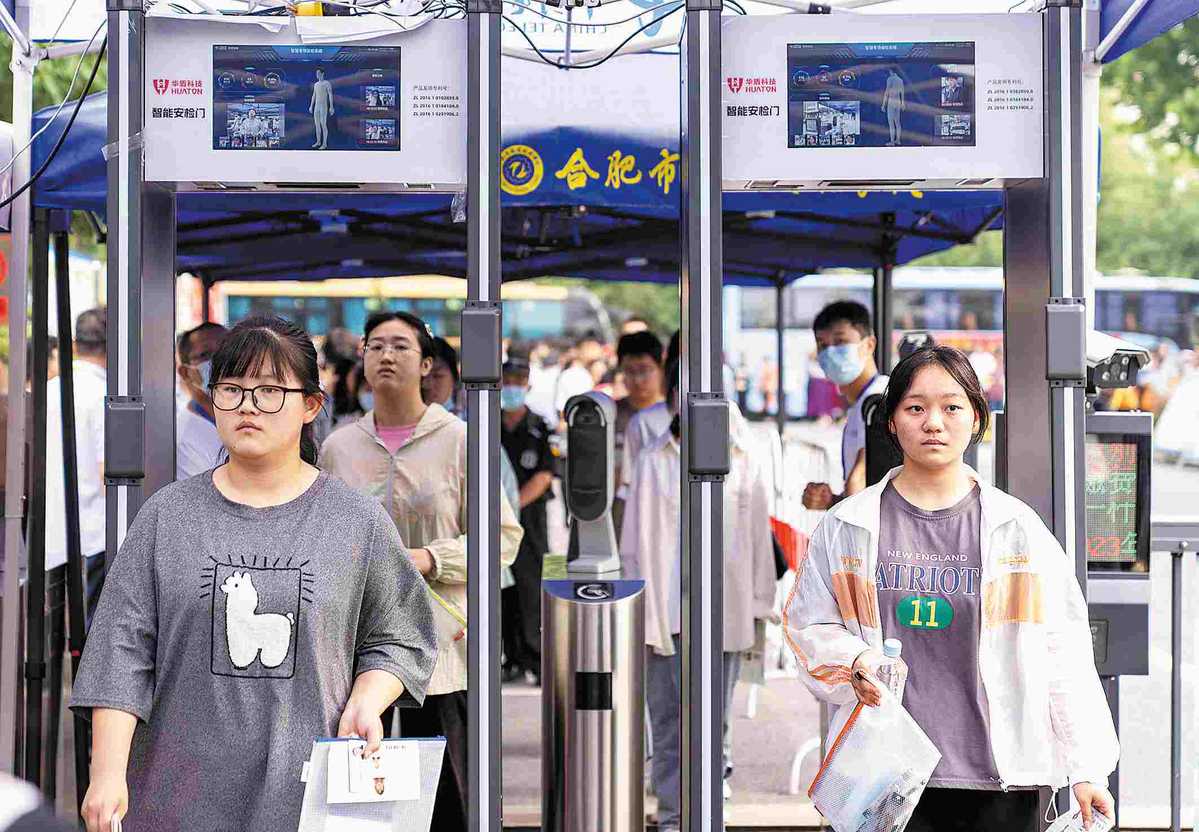 More stringent measures have been introduced for this year's national college entrance exam, or gaokao, across China to prevent cheating using mobile phones and other communication devices.
Of the measures, "smart security gates" have been applied in many areas nationwide for the first time, according to ThePaper.cn, a Shanghai-based news outlet.
In addition to manual security checks, students in the provinces of Yunnan, Hunan, Jiangxi, Guangdong and Shandong need to pass smart security gates before taking the exam, the report said.
In Hunan, 1,030 security gates have been installed in exam centers, while in Yunnan, such devices have been applied in all exam centers, it said.
It added that the double checks not only aim to ensure students enter the exam rooms in a quick and orderly manner, but also to avoid cheating through smartphone or radio equipment.
On Monday, public security and education authorities expressed zero-tolerance for any exam-related crimes, saying they would try their best to guarantee the security and smooth operation of the gaokao, as well as to protect the legitimate rights and interests of those taking the test.
The exam, which a record 12.91 million participants have signed up for this year, started on Wednesday and will last between two and four days, depending on the location. It is one of the most important exams for Chinese students, because the score will largely determine what university they can attend, and possibly their future careers.
The Ministry of Public Security said that activities such as organized cheating, providing a test-taker with exam questions and answers, replacing candidates in the exam and selling or using cheating equipment are not only a big danger to the security of the gaokao, but also an infringement upon the legitimate rights of candidates.