Volunteers guide runners in overcoming adversity
Share - WeChat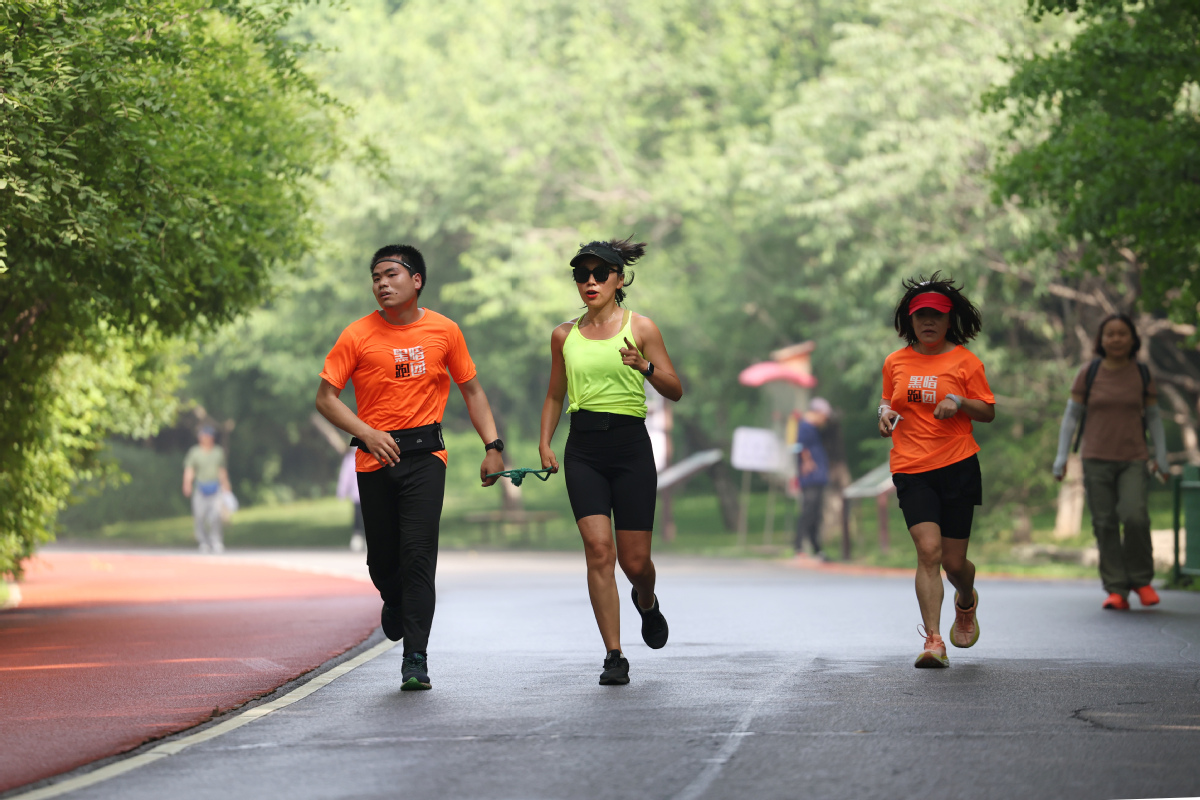 Joint benefits
Ding Hua, 47, the mother of a 16-year-old daughter, has worked as a volunteer for the charity group for about two and a half years. She learned about Running in the Dark when she met with a visually impaired runner from the group on the Beijing subway last year.
A half-marathon runner, Ding had seldom accompanied others on a run previously, as she trained most of the time alone.
She said she enjoys being part of the charity group and running with visually impaired people because everyone is willing to communicate and connect with each other.
"Sometimes, when visually impaired friends run faster than me, I try my best to keep up with them. I occasionally feel like giving up after running 5 km, but the encouragement from my friends gives me the determination to keep going," Ding said.
The running track in the southern part of Olympic Forest Park passes various sites, including an arts center, the ecological corridor to the northern area of the park, a wetland, and Olympic Manifesto Square.
Ding seldom attempts to encourage her charges to run. Instead, she tells them about the potential dangers and obstacles that lie ahead.
"There are three more inclines in front of us, and after that, we will arrive at our final stop today," she tells them.
Many of the runners she accompanies reached the finishing line without making any stops.
"This gives me a sense of achievement, which is hard to find elsewhere in my daily life, as I am usually busy looking after my child and doing housework," she said.
Running can be enjoyable, but it is difficult to share enthusiasm for the sport with others, Ding said.
"That's where companionship comes in. By sharing the positive energy, excitement and upbeat attitude that comes from running and other forms of exercise, you help those who are visually impaired, or who are experiencing negative emotions," she said.
"Although I initially took up running to stay healthy and in shape, I soon found that sharing the activity with others made me happy and positive, which in turn pushed me to become more actively involved with running."