Capital's gaokao preparations in effect
Share - WeChat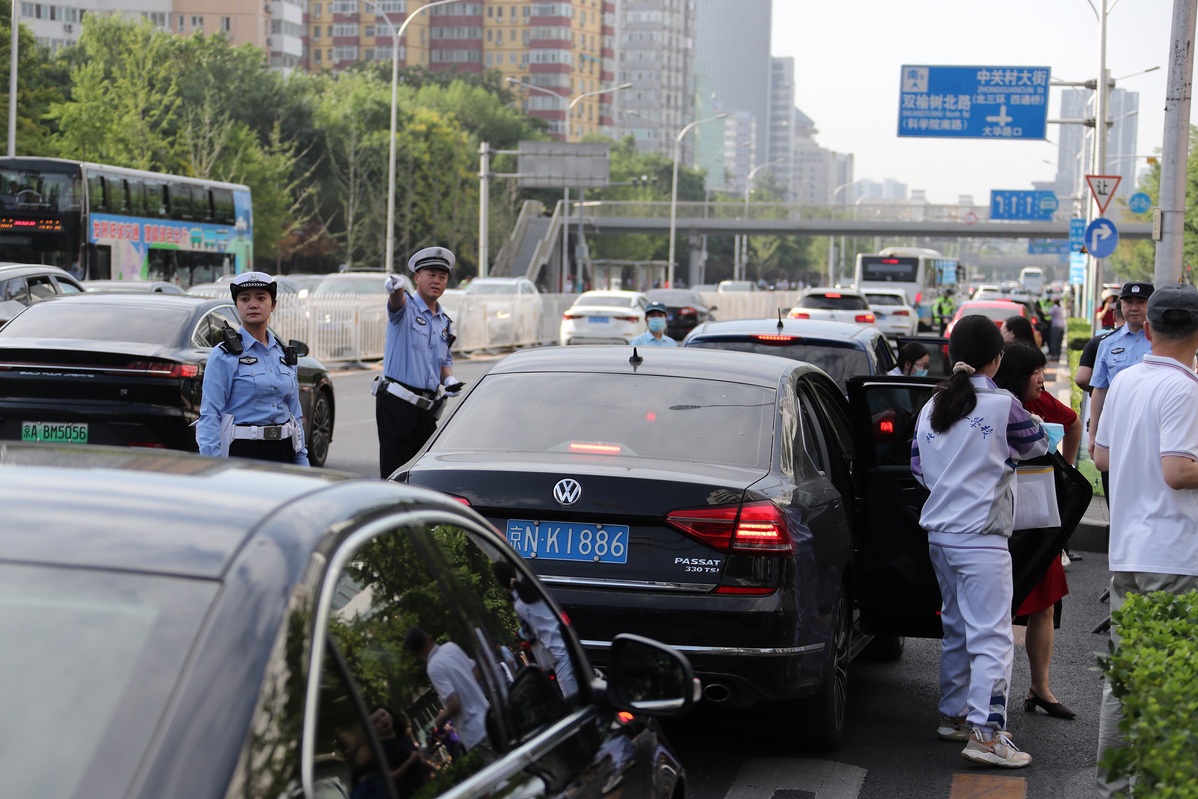 Some 6,600 Beijing police officers are on duty every day during this year's national college entrance exam, or gaokao, to guarantee the security of the 58,000 students taking the exam in the capital.
The gaokao started on Wednesday, and will last between two and four days, depending on location.
While ensuring safety and maintaining order around schools, the Beijing Public Security said that it has opened 5,800 temporary parking lots for parents who drive their children to the exams.
In areas with heavy traffic, the bureau said that police officers have stepped up control to ensure traffic passes smoothly, and students are able to arrive on time.
In addition, 546 construction sites near test centers have been told not to make noise during the exams.
On Wednesday morning, a police officer from Haidian district, told China Daily that he and his colleagues will not only try their best to minimize the gaokao's impact on surrounding areas, but will also make sure students taking the exam are able to enter exam sites quickly and safely.