Schools to strengthen science curriculums
Share - WeChat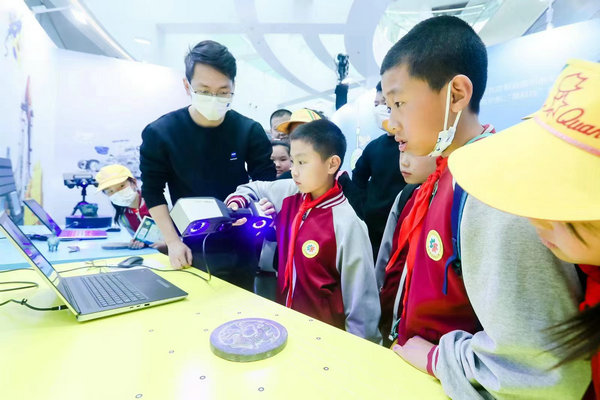 The Ministry of Education has asked local authorities to open sufficient science courses and equip schools with enough science teachers to increase students' science literacy, a new plan said on Monday.
The plan has asked to deepen the reforming of science education in primary and secondary schools, to inspire the curiosity and imagination of students and improve their ability to use science to solve real-life problems.
It has asked schools to strengthen its curriculum by adding science experiments and include them into the high school entrance exam.
A science education section will be opened at the national smart education platform for primary and secondary school students, focusing on basic disciplines such as math, physics and chemistry, as well as cutting edge technologies such as artificial intelligence, aeronautics and life sciences.
The ministry will invite experts and academicians to record science promotion courses for students and encourage schools to hold events to promote science literacy for students.
Moreover, more training will be conducted to improve the evaluation capability, digital literacy and science literacy for teachers in rural areas and underdeveloped areas.
Digital education will be fully utilized to share high-quality education resources, improve the teaching content, student learning and evaluation.
The plan aims to achieve notable progress and long-term mechanism by 2027.