India's investigating agency to probe Friday's train mishap: minister
Share - WeChat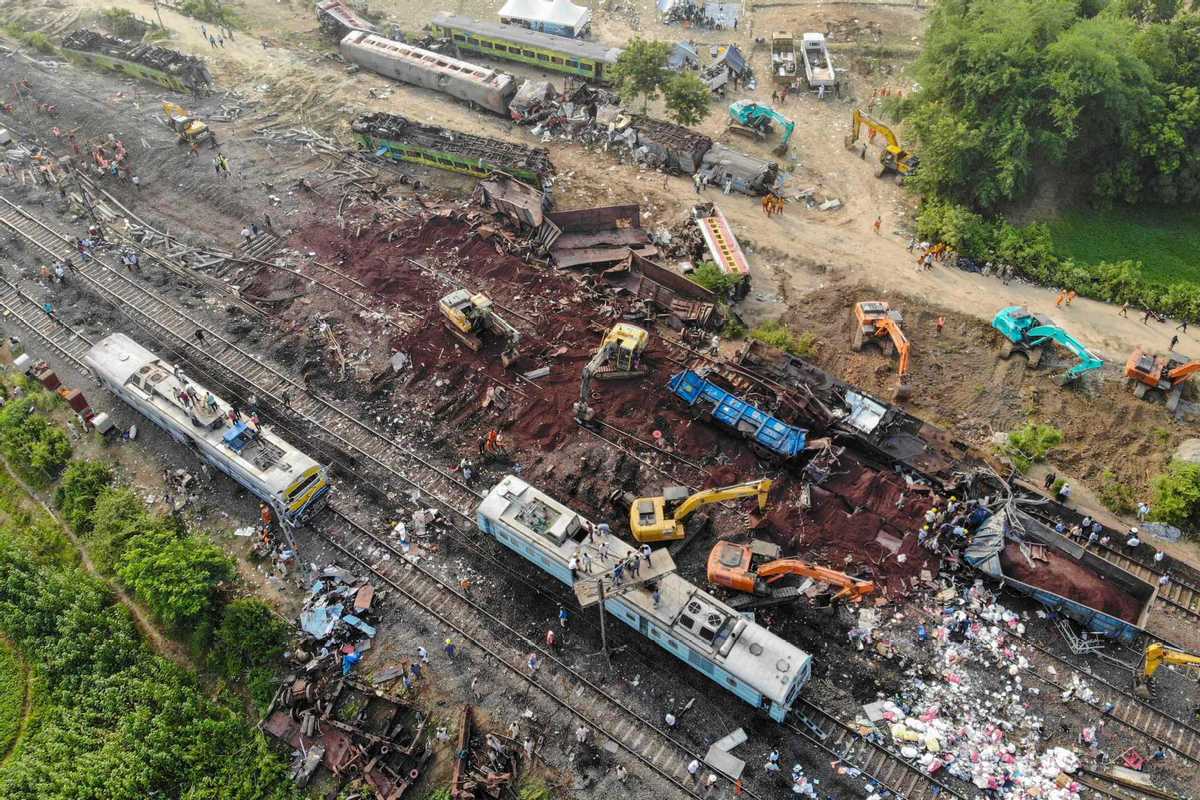 NEW DELHI - The Indian Railway Board has recommended a probe by the country's top investigating agency, the Central Bureau of Investigation (CBI), into Friday's devastating train accident in which 275 people died and nearly 1,175 were injured, announced Railway Minister Ashwini Vaishnaw on Sunday.
"Keeping in mind whatever administrative information we have gathered so far, for further inquiry the Railway Board is sending a recommendation for instituting a CBI probe into the mishap," the minister told media in the eastern state of Odisha where the accident had occurred.
Federal government sources said that the recommendation shall soon be accepted, and the investigating agency would soon begin its work to look into the cause of the accident and catch the culprits.
In the worst train mishap over the past decade in the country, two passenger trains and one cargo train collided, leading to a large number of human casualties.
Rescue work has been over at the crash site, as round-the-clock efforts were being made to re-lay the broken and uprooted railway tracks and power cables in a bid to make the rail route operational at the earliest.
Earlier in the day, the minister had said that the individuals accountable for the accident had been identified. He also said the cause of the fatal train accident was "changes made to the point machine and electronic interlocking system".