Shenzhou XV crew returns safely to Earth
Share - WeChat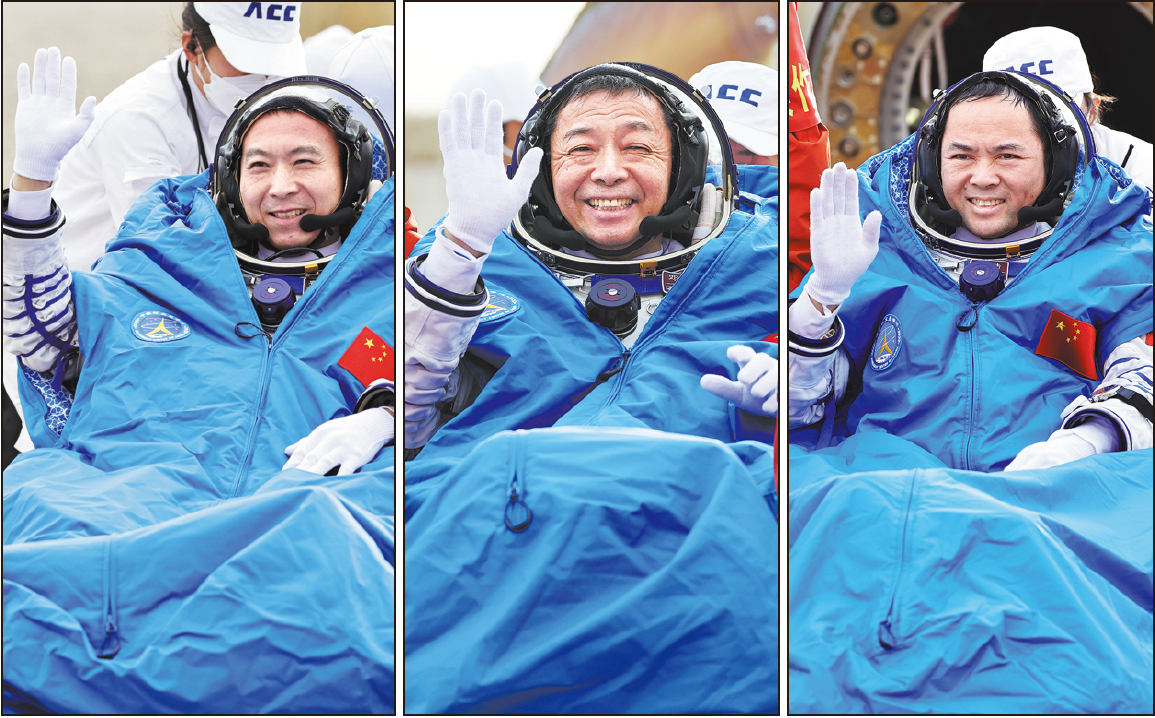 Astronauts back after several fruitful experiments, say they feel 'pretty good'
The Shenzhou XV crew returned to Earth on Sunday morning after a six-month mission that witnessed the completion of the Tiangong space station.
A reentry capsule carrying the three astronauts — mission commander Major General Fei Junlong, Senior Colonel Deng Qingming and Senior Colonel Zhang Lu — touched down at the Dongfeng Landing Site in northwestern China's Gobi Desert at 6:33 am after flying for nine hours on a reentry trajectory.
Ground recovery personnel opened the hatch of the capsule and conducted a preliminary examination of the astronauts' condition. The crew members told ground controllers in Beijing via radio that they had landed safely and were "feeling pretty good".
The astronauts were carried out and placed on chairs in front of the capsule, and shared their experiences with a reporter from China Central Television in a live program.