India train accident's death toll revised to 275
Share - WeChat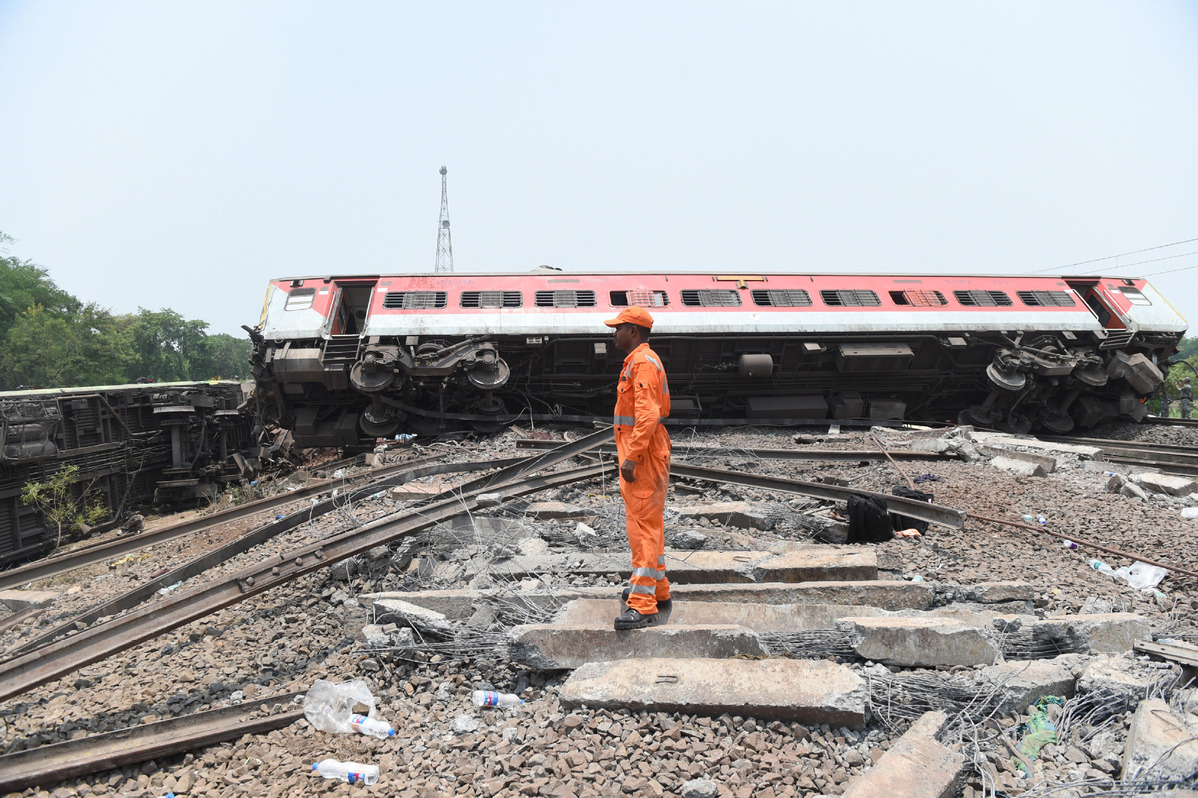 NEW DELHI -- The death toll in Friday's fatal train accident has been revised to 275, said a top government official of India's eastern state of Odisha on Sunday.
"The death toll is 275 and not 288. The data was checked by the District Magistrate, and it was found that some bodies have been counted twice, so the death toll has been revised to 275. Out of 275, only 88 bodies have been identified," Odisha Chief Secretary Pradeep Jena told the media.
Within the past 24 hours, approximately 800 out of the 1,175 injured individuals have been discharged from various hospitals after receiving treatment, the official said.
India's federal railway minister Ashwini Vaishnaw on Sunday said the cause of the fatal train accident was changes made to the point machine and electronic interlocking system.
Vaishnaw stated that the individuals accountable for the accident have been identified and that efforts to restore the railway line are currently underway.
At least two railway lines are expected to be operational at the crash site by Sunday evening.