Odd weather patterns hit most regions
Share - WeChat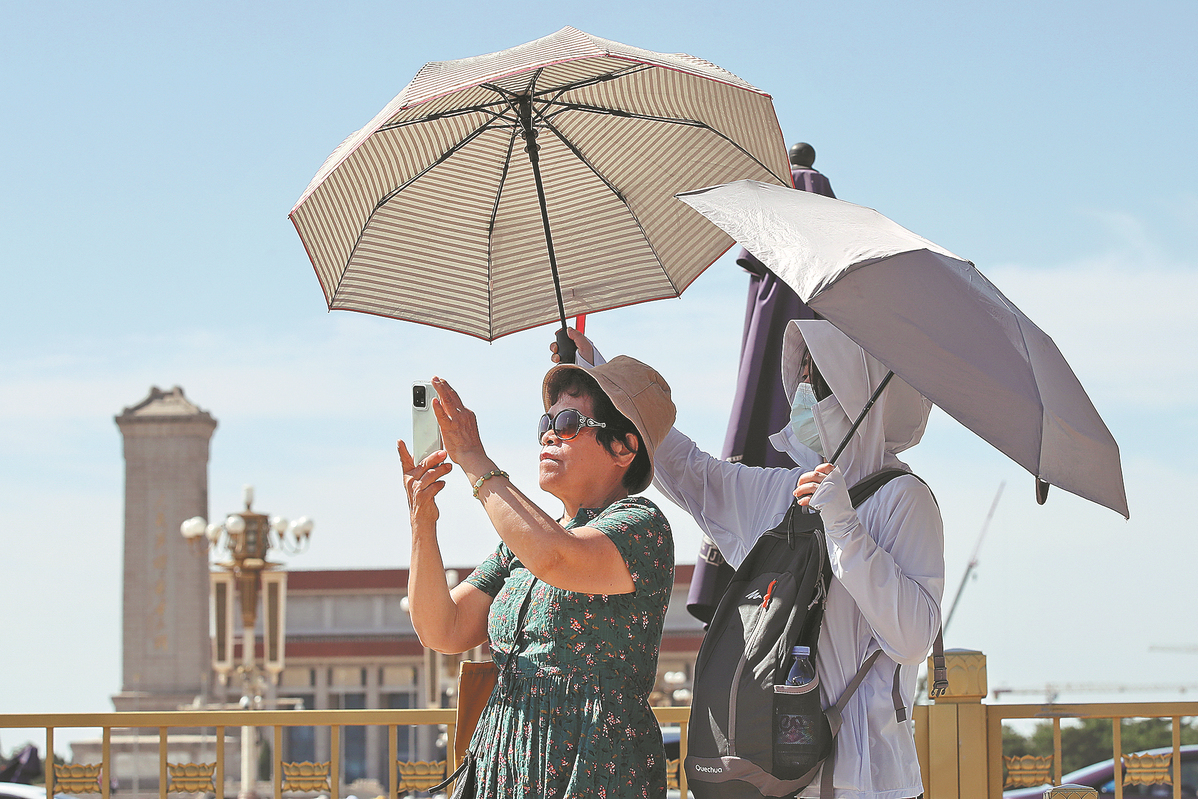 Northern areas receive excessive rain while southern parts face drought
China has been experiencing unusual weather patterns this year as northern regions receive excessive rainfall while southern regions face drought conditions, according to the China Meteorological Administration.
Northern regions including Shanxi, Shaanxi and Henan provinces have seen up to a 100 percent increase in rainfall, while southern areas have experienced a 20 to 40 percent decrease in rain, the administration said on Friday.
It is expected that in June, the number of days with highs above 35 C in East China, Central China and southern parts of North China, will be close to or exceed those in the same period last year.
Southern China has been suffering from a prolonged heatwave since May 26, with 578 weather stations reporting temperatures higher than the historical record by Wednesday.
Since May 26, regions including Zhejiang, Fujian, Jiangxi, Hunan and Guangdong provinces have seen temperatures over 35 C, while temperatures in Sichuan and Yunnan provinces have surpassed 40 C.
The abnormal weather conditions are expected to continue. From Friday to Wednesday, areas such as south of the Yangtze River, Yunnan and Sichuan provinces will still experience hot and dry weather.
Since January this year, the average precipitation in Yunnan province has been 97.6 millimeters on average, the lowest in the same period since 1961. The average number of dry days was 96.5 days, the third highest in the same period since 1961. Severe droughts occurred in this winter and spring, the administration said.
On May 18, a factory worker from Shijie town, Dongguan, Guangdong province was diagnosed with heat stroke, Guangzhou Daily reported. According to doctors, the worker had been outside for eight hours straight, prompting symptoms such as dizziness, heavy sweating, shortness of breath and confusion. After being rushed to hospital, the worker's temperature was found to be as high as 41 C, a clear indication of heat stroke. After several hours of medical intervention, the worker's condition was stable.
On May 26, in Qiaojia county, Yunnan province, ground surface temperature was a record-breaking 78.8 C.