Bumpy fruit rises to high embroidered art
Share - WeChat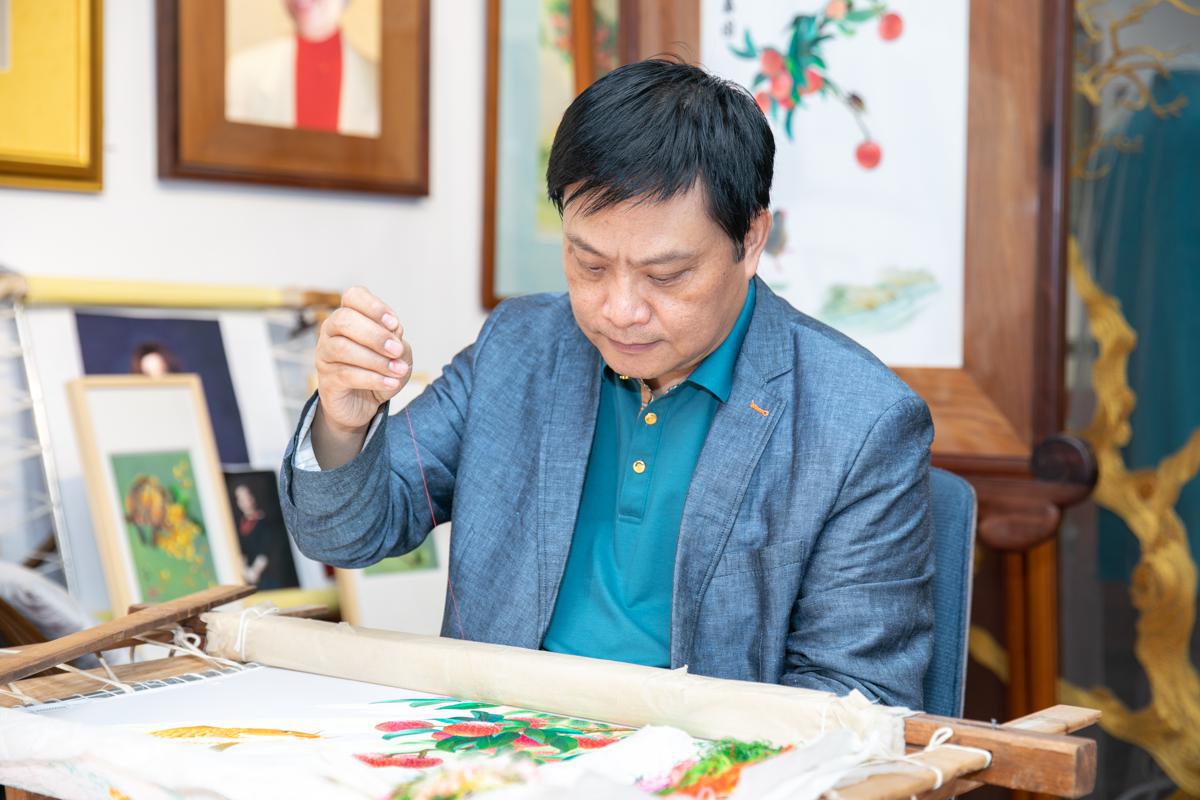 For many skilled in the craft of Cantonese embroidery, one of four famous Chinese embroidery styles, lychee might be one of the best sources.
"Lychee, a common fruit in Guangdong, has a vibrant red color — so we all love to use the fruit as a source for our work," said Tan Zhanpeng, an inheritor of Cantonese embroidery, an intangible cultural heritage in Guangdong province that dates back several centuries and is usually done with bright colors and a variety of different threads.
"Lychee is also one of the reasons for upgrading techniques for decades in pursuit of realism," Tan said, adding that the embroidered fruit once consisted only of images on a flat surface. "After upgrading of the techniques, they have a front and back distance, as well as virtual and real layers, making visitors feel the true texture of the bumps and lumps on the lychee shell."
Cantonese embroidery, which often depicts agricultural products, has become part of an effort by local authorities to promote the integration of art and agriculture.
"The art of embroidery is one of the iconic creations of Chinese agricultural civilization," Tan said.
Guangdong, a major lychee growing base, produces nearly one-third of the world's lychee fruit, with the oldest and newest varieties, according to the local agricultural authorities.
"Embroidery creations must be combined with market demand," Tan said. Embroidered lychees are now used in more derivative scenes, including fashionable clothing, indoor soft furnishings and various trendy accessories.
Most Popular