Growing number of shared e-bikes a cause for concern in Guangzhou
Share - WeChat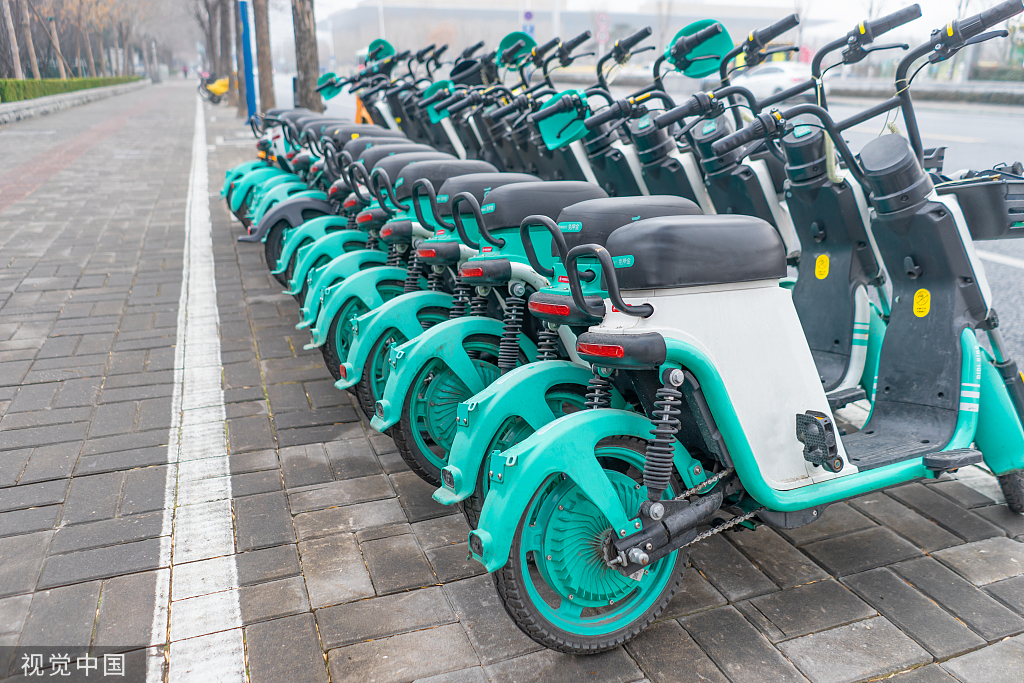 Shared electric bicycle businesses will not be encouraged in Guangzhou, Guangdong province, as the number of such bikes far exceeds the capacity of existing traffic and parking resources, according to the local transportation authority.
In response to a proposal by two deputies to the local legislative body, the Guangzhou Transportation Bureau said recently that the huge number of electric bicycles has had a significant impact on normal traffic order and management.
By the end of March, the number of registered and licensed electric bicycles in Guangzhou reached 3.22 million, with the actual number estimated by local media to exceed 5 million, according to the local traffic police authority.
During the annual local legislative meeting early in January, two deputies said shared electric bicycles should be banned due to traffic chaos and a waste of public resources caused by their presence across the city.
Sales of electric bicycles have greatly increased in China thanks in part to heightened demand generated from delivery businesses such as those that deliver food and drinks.
According to the China Bicycle Association, a record 56.7 million electric bicycles were sold nationwide last year.
Some car owners have said that they have to drive very carefully as hordes of electric bicycles are present on streets and in residential public areas and parking spaces.
"Electric bicycles are seen in almost every space on public roads. Shared electric bicycles should not be encouraged as there are already too many," said Wu Junmeng, a car owner in Guangzhou.
According to a guideline issued by the Ministry of Transportation and other authorities in 2017, electric bicycle rental businesses will not be encouraged in the country.
Several large cities, including Beijing, Shanghai and Shenzhen in Guangdong, have explicitly prohibited or discouraged their development.
Transportation authorities and traffic police in Guangzhou have been cracking down on the illegal behavior of some enterprises that are operating unregistered and unlicensed shared electric bicycles.
Meanwhile, local housing and urban-rural development authorities said construction of public charging facilities for electric bicycles would be accelerated, aiming to provide safe charging environments for riders.