Home organizers set their sights on clutter
Share - WeChat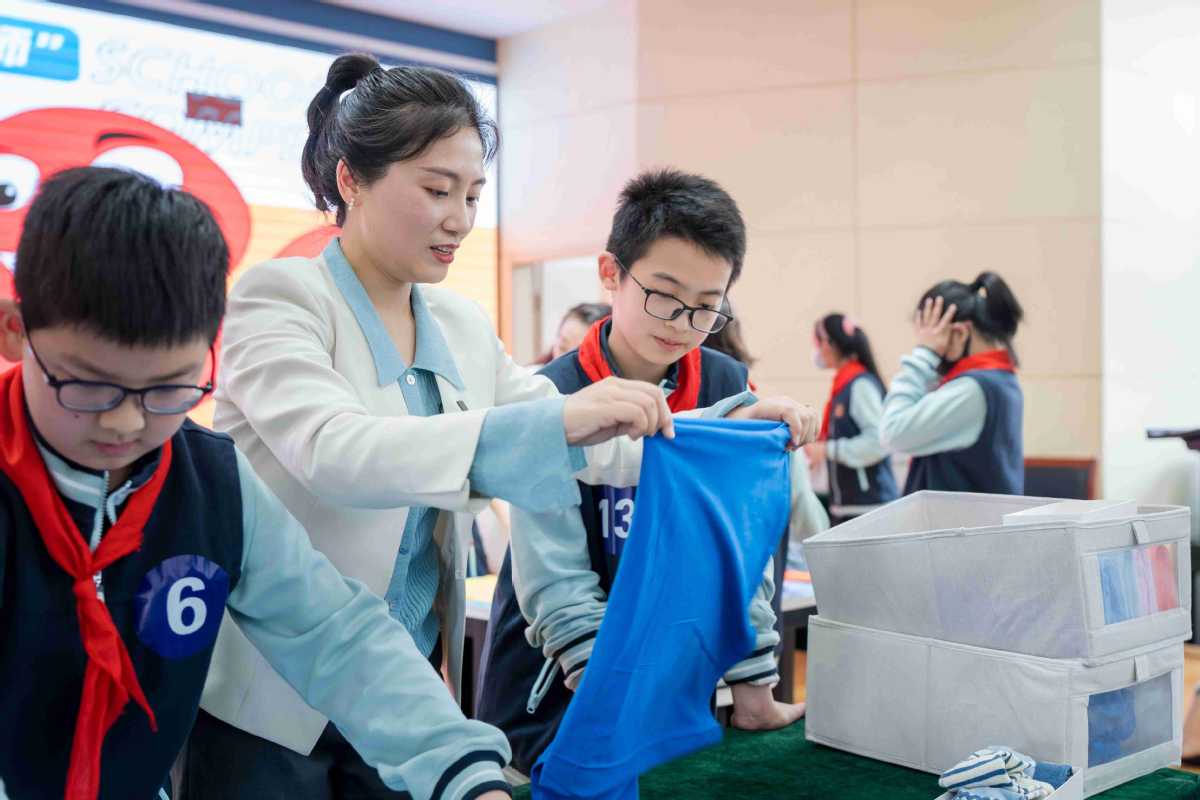 Male recruits
The number of male workers in the industry is rising. Part of the reason is that they view home space organization from a male perspective, better meeting the expectations of the man in the house, which are usually different from that of the woman.
Luo Yi, 40, a home space organizer in Wuhan, Hubei province, said that after visiting homes, he quickly discovers why some wives complain that their husbands spend so much time at work and on socializing, instead of staying at home. This is because the amount of space at home is limited.
"There is usually a vast disparity between the wife's possessions and the husband's. For example, the man's clothes typically account for only one-fifth of the space, or even less, in a closet," said Luo, a former salesman who has been an organizer for three years.
"Male organizers are more aware of this, so they will make more space for the husband in the home so that he will feel better respected and have an area of his own to relax in."
As the majority of organizers are women, the addition of men to a team may result in a more gender-balanced view being taken.
Men are also generally more adept than women at repair work, Luo said. For example, they can better adjust smart furniture and arrange a closet based on their personal requirements.
Luo said the experience he has gained from his work has inspired him to help more individuals and families.
"Traditional values encourage men to work hard at their jobs, and my work has allowed me to take a closer look at families and rearrange my work and family priorities. As a result, I now have more time to spend with my child," he said.
However, the founder of Shounabang, which translates roughly as "home space organizing helper", which was established in Shanghai in 2019, said he prefers women when looking for employees, as many clients do not want male home space organizers. Shounabang now operates nationwide, earning monthly revenue of nearly 300,000 yuan.
The founder, who only wanted to be identified as Fan, his surname, said most of Shounabang's clients are women, who may feel insecure when men work in their homes. Many women also still feel that men are not as careful as they are, Fan added.
"As this work involves private belongings, it's more convenient for women organizers to work for female clients," he said.
However, as male clients generally have a weaker sense of the boundaries of their personal belongings, they will not decline the services of women organizers, he said.